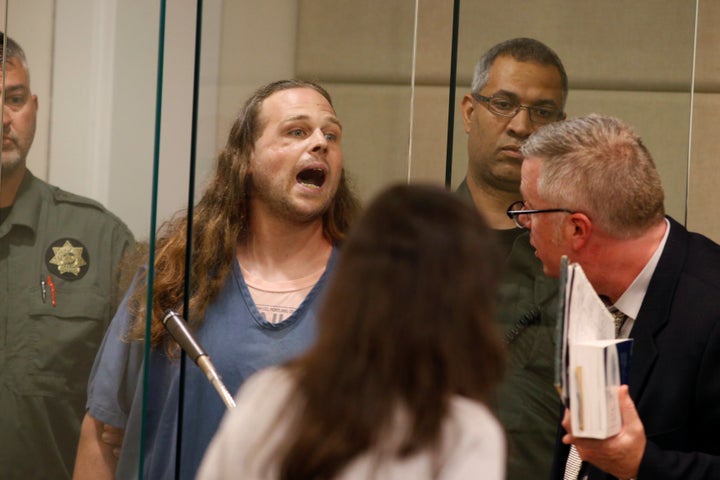 In a chilling first court appearance on Tuesday, Portland stabbing suspect Jeremy Christian yelled about free speech and patriotism and called for more deaths.
"Free speech or die, Portland!" Christian, 35, yelled as he walked into his arraignment hearing, local NBC outlet KGW reported. "You got no safe place. This is America. Get out if you don't like free speech!"
Christian is accused of stabbing three men ― Ricky John Best and Taliesin Myrddin Namkai-Meche, who died from their injuries, and Micah David-Cole Fletcher, who is expected to survive ― after they tried to stop Christian from harassing two young women on a train in Portland, Oregon, because the women appeared to be Muslim.
"Death to the enemies of America. Leave this country if you hate our freedom. Death to Antifa!" he yelled in court Tuesday, referring to antifascism. "You call it terrorism, I call it patriotism. You hear me? Die."
Christian faces multiple charges for aggravated murder, intimidation in the second degree, attempted murder and being a felon in possession of a restricted weapon.
His courtroom rant is only the latest in his long history of white supremacy, anti-Muslim and anti-Semitic behavior. He regularly shared violent, racist sentiments on the internet, marched as a neo-Nazi last month and found a likeminded community online.
His next court appearance is scheduled for June 7.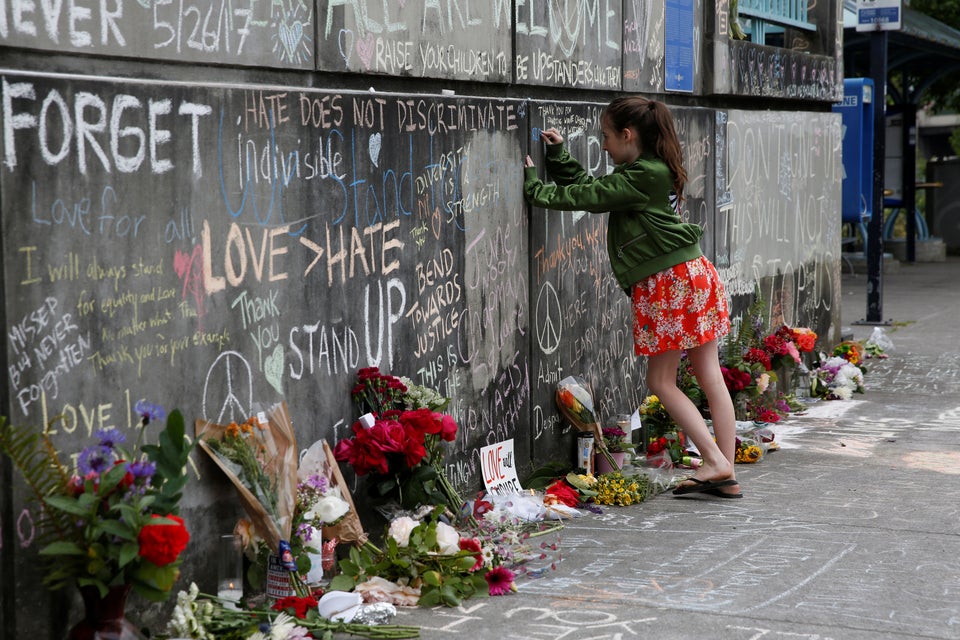 Memorial For Portland Train Stabbing Victims