On the surface, Ricky John Best and Taliesin Myrddin Namkai-Meche appeared to lead very different lives. A retired Army veteran and a married father of four, 53-year-old Best worked for the city of Portland. At 23, Namkai-Meche was a recent college grad who worked at an consulting firm focused on environmental issues.
What they shared, according to friends and family, was a willingness to put others first and stand up to wrongdoing.
On Friday, Best and Namkai-Mechei were stabbed to death while traveling on one of Portland's MAX light-rail train ahead of Memorial Day Weekend. The men had stood up from their seats to confront a man harassing two teenage girls, one of whom was wearing a hijab. Police say Jeremy Joseph Christian, 35, who has ties to white supremacy, targeted the girls for "religiously and racially motivated reasons."
"He was saying things about how Muslims should die and how they've been killing Christians for years," Dyjuana Hudson, one of the girls' mothers, said.
When Best and Namkai-Mechei tried to intervene, along with a third man, 21-year-old Micah David-Cole Fletcher, Christian violently attacked them. Fletcher survived the stabbing but remains hospitalized with serious injuries.
Portland Mayor Ted Wheeler on Saturday called all three men heroes.
"They were attacked because they did the right thing," Wheeler said. "Their actions were brave and selfless and should serve as an example and inspiration to us all."
'Man, he's just the best person.'
Taliesin Myrddin Namkai-Meche was a friend who would "never forget about you," said Christoper Landt, who grew up with him in Ashland, Oregon.
Landt told The Oregonian his friend was a voice of reassurance and kindness to those who were struggling, and would look out for others even if it meant putting himself in harm's way.
"If he knew he was going to die, he still would have done what he did," Landt said.
"This is a guy who had so many friends and he seemed to have a special connection with every single one," Landt said. "We'd all say the same thing: 'Man, he's just the best person.'"
Namkai-Meche graduated in 2016 from Portland's Reed College, where he studied economics and made a lasting impression on students and teachers.
"He was thoughtful, humble, smart, inquisitive, and compassionate," Reed religion professor Kambiz GhaneaBassiri said in a statement. "He was a wonderful human being. As good as they come. And now he is a hero to me."
Namaki-Meche's mother, Asha Deliverance, memorialized her son in a statement on Facebook. "He was a hero and will remain a hero on the other side of the veil. Shining bright star I love you forever," she wrote.
Namkai-Meche's sister, Vajra Alaya-Maitreya, said in a statement to HuffPost on her family's behalf that her brother "lived a joyous life."
"He was resolute in his conduct and respect of all people. In his final act of bravery, he held true to what he believed is the way forward. He will live in our hearts forever as the just, brave, loving, hilarious and beautiful soul he was."
"I can't stand by and do nothing."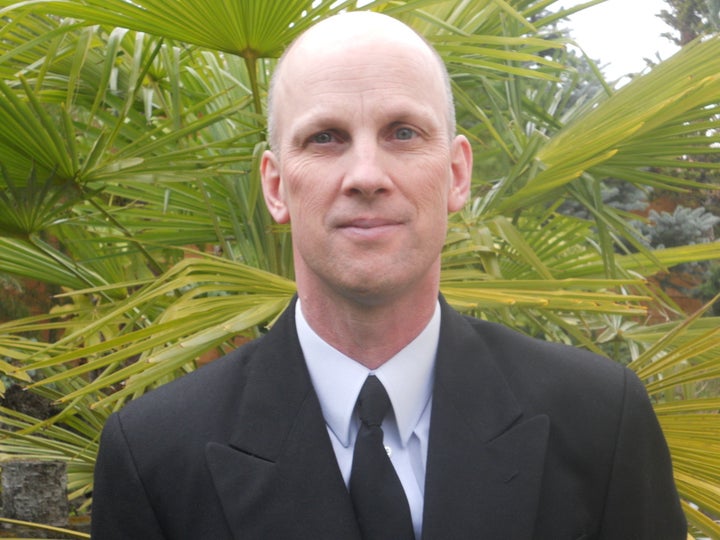 When his friends or family needed aid or comfort, Ricky John Best was often who they turned to.
"He would drop anything and help everybody. No matter what was going on for him. He had such a kind spirit and quiet humor and strength," Kareen Perkins, one of Best's colleagues, told HuffPost. "He had a little sparkle in his eye. Just a great sense of humor.
As Perkins called Best's colleagues to tell them of his death, she said the consistent reaction was, "that sounds just like him," as they learned how he jumped to help someone in need.
Best, who spent part of his childhood in Salem, Oregon, served 23 years in the Army, retiring as a platoon sergeant for Corps maintenance. After his military service, which included tours of Iraq and Afghanistan, Best ran for Clackamas County commissioner.
In a 2014 profile that ran during his campaign, the Oregonian said Best "repeatedly stresses that he stands by his moral convictions, no matter what."
Best, a Republican, said he entered the non-partisan commissioner's race because he wanted to seek change in the local government instead of just complain about it. "I can't stand by and do nothing," Best said at the time.
Best also rejected campaign contributions, even from people who wanted to purchase a yard sign to support him in his unsuccessful bid.
"No one can say I'm in it for the money, because I don't want it," Best said.
Best worked as a technician for Portland's city Bureau of Development Services ― a job friends said he loved because it allowed him to spend more time with his four children.
Perkins said Best's wife and children are understandably "devastated."
"He loved his kids," she said. "He was super proud of taking his daughter, who is 12, to one of [the city employees'] first father-daughter events. He wore his dress blues [military uniform] and she was so proud of him."
Best was reportedly heading to his home in the Portland suburb of Happy Valley when Christian attacked on Friday afternoon.
"You hear that word hero, but literally, if there was anything to say about him, he was a hero," Perkins said. "To his kids and co-workers and everyone who knew him."
'I'm proud of him for standing up.'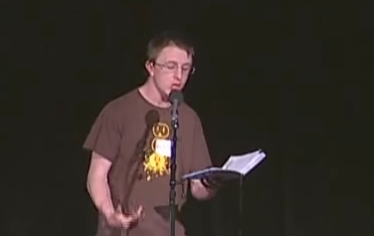 Micah Fletcher's mother, Margie, said she knew her son was the type to standup to wrongdoing ― for better or worse.
"Micah's always done that," she told CNN. "I've always worried about it."
His mother on Saturday said he was in "really bad condition." Fletcher's neck was punctured, his jaw broken and he had to undergo hours of surgery to remove bone fragments from his throat, according to CNN.
The Portland State University student is an avid poet whose works have addressed racism, bigotry and social justice. As a high school student in 2013, Fletcher won the Verselandia poetry slam with work that included a poem condemning anti-Muslim hate.
"I'm proud of him for standing up," his mother said. "I'm grateful that he's here. It's hard for me to say I want people to stand up, but two girls might be alive because of them."
Right-wing extremism on the rise
As tributes to the men poured in over the weekend, politicians ― including President Donald Trump ― were slow to respond.
The relative silence over the Portland killings from Trump and his Republican allies didn't go unnoticed ― especially after some of the same politicians failed to rebuke a Montana Republican congressional candidate charged last week with misdemeanor assault in an altercation with a reporter.
At the same time that Islamaphobic attacks are on the rise in the U.S., with at least 385 documented instances in 2016 alone, attacks by perpetrators who are white, non-Muslim and are confirmed or suspected of holding white supremacist or white nationalist views typically receive less sustained media coverage ― and condemnation from politicians ― than acts perpetrated by a suspect believed to be motivated by an extremist Muslim ideology.
Trump has drawn criticism since his days as a candidate for his strong anti-Muslim stance and feeble efforts to distance himself from white nationalist and white supremacist supporters ― actions Muslim and other minority-group advocates say have fueled more Islamaphobic incidents.
Destinee Mangum, the 16-year-old girl who was one of the targets of Christian's rage, thanked the three men who stood up for her and her friend.
"I just want to say thank you to the people who put their life on the line for me because they didn't even know me," a tearful Mangum told a Portland television station. "They lost their lives because of my friend and the way we looked."
She added: "Without them, we probably would be dead right now."
On Sunday, veteran newsman Dan Rather posted a message to Facebook calling on Trump to condemn Christian's alleged actions and recognize the slain and injured men as heroes.
"This story may not neatly fit into a narrative you pushed on the campaign trail and that has followed you into the White House. They were not killed by an undocumented immigrant or a 'radical Islamic terrorist,'" Rather wrote.
"This 'extremism' may be of a different type than gets most of your attention, or even the attention in the press. But that doesn't make it any less serious, or deadly. And this kind of 'extremism' is on the rise, especially in the wake of your political ascendency," he continued.
"Most people who study these sorts of things do not think that is a coincidence. I do not blame you directly for this incident. Nor do I think other people should. But what a president says, who he has around him, and the tone he sets can set the tone for the nation at large."
Trump finally tweeted about the case on Monday. Using his official Twitter account, he termed the attack "unacceptable," and said the victims "were standing up to hate and intolerance."
This article has been updated with additional comments about Ricky John Best and Trump's tweet.
Before You Go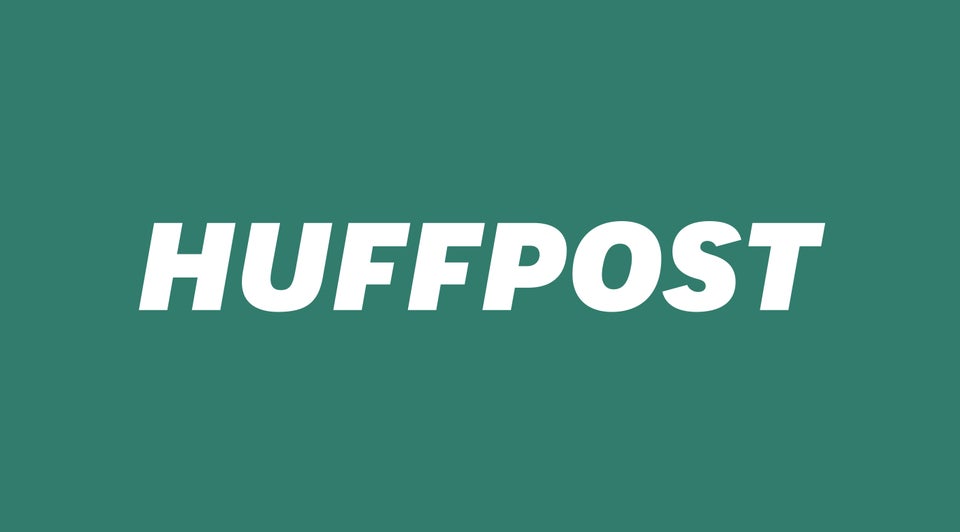 Post-Paris Islamophobia