Don Hudson, a dad of four, has been called a babysitter too many times to count. "It's an insult," he told The Huffington Post. "We're not babysitting. We're parenting. They're our kids."
That's why he opened Seahorses, a father-focused store and community space that's proving dads are parents, too.
Seahorses opened in Portland, Oregon, on June 17, 2015. Hudson, whose kids are 1, 3, 5 and 25, told HuffPost that through Seahorses, he wants to give dads a voice that "accurately reflects their parenting." The store's products include baby carriers, strollers, diaper bags and toys. Hudson described the merchandise he chooses as "practical and innovative products that make life easier."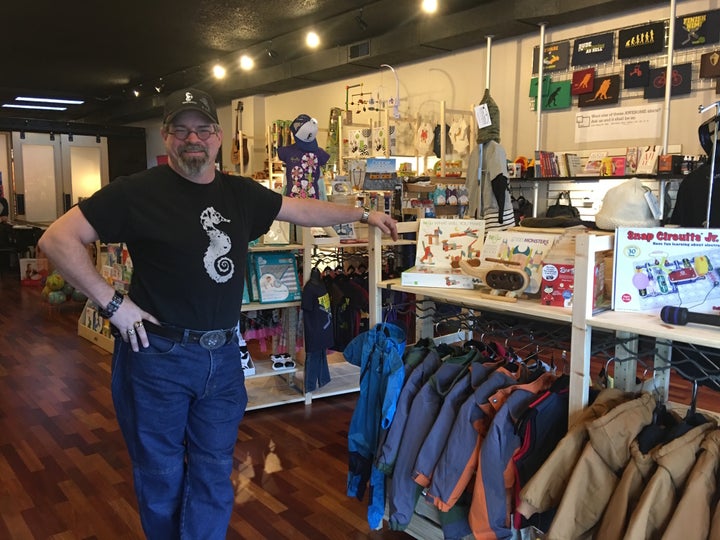 Though the front part of Seahorses, aptly named for the seahorse father's important role in parenting, is the retail area, Hudson prefers to call it a "place" rather than a store. Seahorses hosts events like dad workshops, preschool kid cooking lessons, baby sign language classes and parenting playdates. The back part of Seahorses is also a place for the Portland community.
"The back half of the place, that's where I've got my enclosed kids' area with the countertops where dads ― or moms ― can sit around and use the Wi-Fi and have a cup of coffee, let the kids play for a minute, take a break from parenting for five minutes and breathe," Hudson told HuffPost.
Store manager Cari Wolverton admitted that when Seahorses first opened, the community was hesitant.
"It was a new idea when we opened our doors," she said. "We didn't know who was going to come in or who was interested in the concept."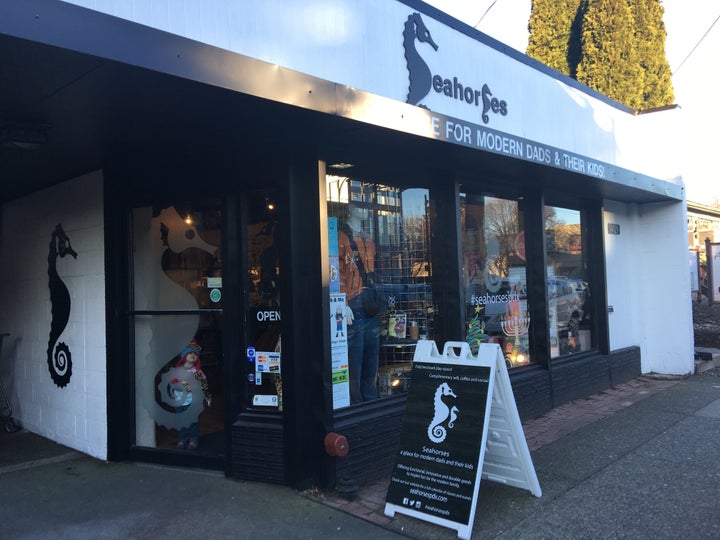 Now, the store has been named one of the best places in Portland to shop for kids. Hudson credits that to the store's appeal to multiple communities, not just dads.
"Over time it's been recognized in the community as a legitimate kids' store where you can get these really cool products in a very comfortable environment that appeals to not just dads, but the LGBTQ community and moms as well," he said. "It seems to appeal to everybody."
Hudson hopes that one day Seahorses will become a resource for communities across the country. For now, he's proud that his idea has defied stereotypes and inspired other fathers.
"We've successfully conveyed the message that dads are competent parents. We're not a bunch of bumbling idiots like the media portrays," he said. "If you leave the kid alone with dad, he's not going to be home stuck to the wall. Not everyone puts sharpie marker on their kids' eyebrows just to get a good picture out of it. We're in the trenches, too."
Before You Go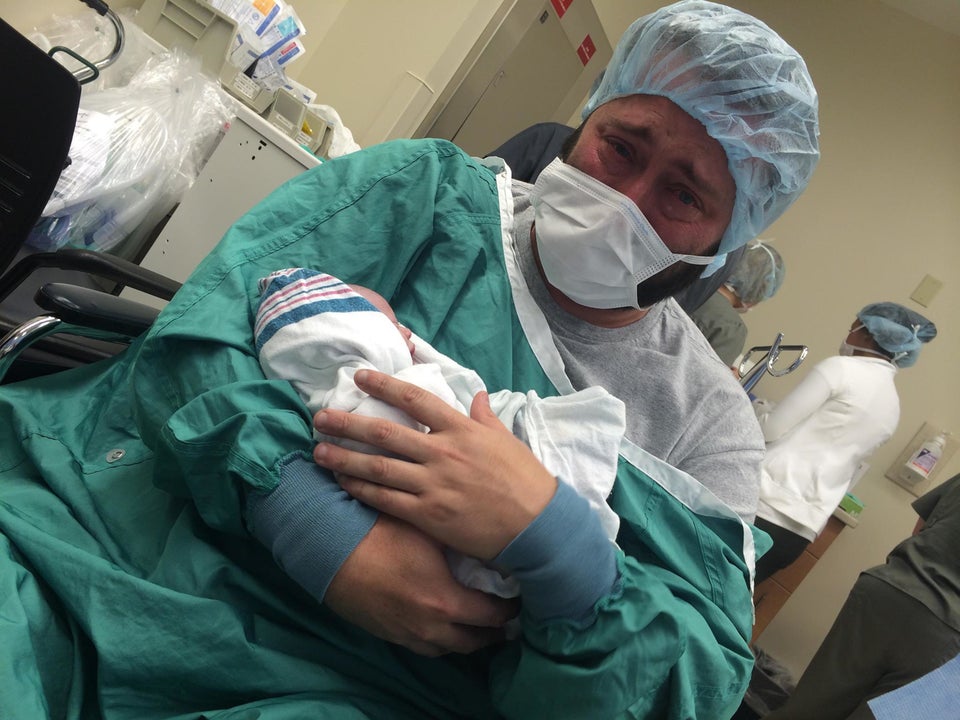 First Photos Of Dads With Their Babies