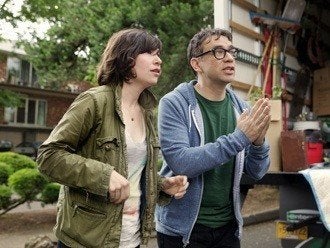 IFC has renewed freshman comedy "Portlandia" for a second season after just three episodes, the network announced Monday.
The show, which stars Fred Armisen and Carrie Brownstein, is a short-based comedy show that has quickly attracted a fan following and critical acclaim.
The network has ordered 10 new half-hour episodes to premiere in January 2012.
"We're thrilled with the success of Portlandia and the overwhelmingly positive feedback from
our viewers," IFC's senior vice president of original programming Debbie DeMontreux said in the announcement. "Fred and Carrie's humor is perfectly in line with the sensibility and comedic tone of IFC which makes this show such a great fit for us. This early renewal signifies that IFC's alt comedy programming is indeed resonating with our audience."

Related
Popular in the Community