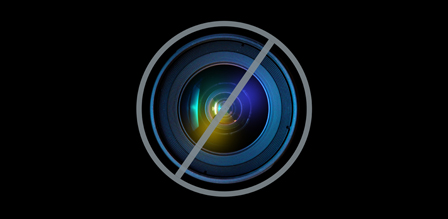 Much has been written about the Internet's ability to scatter our thoughts, but it's also true that almost everything about modern technology allows us to hyperfocus.
We can watch every episode of "Breaking Bad" in a Netflix binge. We can read everything there is to know about pickling or dance music or crafting on any number of platforms. We can know in real time not just what film our favorite actor is working on but whether he took a yoga class today. Our lives, which are often preposterously cushy compared to those of our forebears, allow us to be ridiculously vigilant about everything from child-rearing to food provenance to the proper preparation of fancy cocktails.
Yes, if there's one thing we modern humans are good at, it's obsessing to the point of absurdity. And it's that inability to see the forest for the organically raised trees that the amusing comedy "Portlandia" (10 p.m. Friday, IFC) so lovingly mocks.
Now in its second season, "Portlandia" has matured into a comedic concoction that is consistently pleasing. And creators Fred Armisen and Carrie Brownstein are not just interested in satirizing hipsters, though "Portlandia" put itself on the map by reminding us that "the dream of the '90s" is alive and well in super-vegan, super-organic, super-tattooed Portland, Oregon. Still, "Portlandia" focuses on more than just the coolness police: The show is usually spot-on when it makes knowing fun of our niche-ification and our lack of perspective about the trivial things that we so often latch on to.
My favorite episode of the three IFC sent for review is the Jan. 13 outing (and there's a clip from i here). Though there are amusing, unrelated cameos from Jeff Goldblum and Eddie Vedder, the episode centers on an obsession that is not trivial at all, but completely normal and understandable. A couple who decide to watch one episode of "Battlestar Galactica" end up spending days in their pajamas, unable to rip themselves away from the saga of Starbuck and Adama and Roslin. They go to absurdly hilarious lengths in order to prolong their "BSG" experience, and it'd be cruel to give away anything that happens as their odyssey progresses, but let's just say that when it comes to fannishness and culty devotion, "Portlandia" knows what it's talking about.
Most of the characters in this sketch comedy show are hung up on something, whether it's a fear of seeming uncool (there's a super-hip couple who doesn't want their nuptials to be too wedding-like) or a fear of letting go (another couple installs a fire pit in their backyard, and each secretly muses about the wild bacchanals they'd like to participate in next to the fire, but they're far too repressed and polite to actually say anything to each other about that). A mailman hectors a woman on his route about her taste in cinema, and another couple is so obsessed with their son's self-esteem that they creepily hover over his door-to-door fundraising attempts. The residents of "Portlandia" rarely know where to draw the line between obsession and abandon, and the ways in which tactless characters transgress on the patience of people around them is pretty fertile ground for comedy.
Not every sketch works -- some go on too long or have ideas that are too insubstantial even for this slight show. But, generally speaking, "Portlandia" demonstrates greater overall confidence this season (and it's good at picking guest stars who get the show's low-key, slightly surreal vibe). It's no insult to say that it's not on the level of "Louie" -- "Portlandia" employs a daffier approach, for the most part -- but, like the FX show, the IFC comedy is willing to follow certain ideas to absurd and interesting places. For example, the engaged couple skit seems, at first, like an on-target skewering of the most obnoxious Burning Man types, but then it devolves into something sillier and sweeter than I expected. Though the show itself hyper-focuses on obsessional natures and subcultures with complex or impenetrable rules, it uses a variety of tones to attack those targets, from the silly to the the surreal to the semi-serious.
I don't think "We can pickle that!" will catch on like Season 1's "Put a bird on it," but "Portlandia" wisely keeps some recurring skits going this year. Toni and Candace, the hypervigilant gender police at the Women and Women First bookstore, are usually good for a laugh, and in their earnest attempts to enforce an arcane, complex set of rules that only they understand, they are the prototypical "Portlandia" characters. They wish the rest of us could be as knowledgable as they are about their chosen area of expertise, but they're grudgingly willing to put up with our ignorance.
Note: A marathon of Season 1 "Portlandia" episodes begins at 6 p.m. EST on IFC.
Also, Ryan McGee and I talk about "Portlandia," as well as PBS' "Downton Abbey" and Showtime's "House of Lies" on this week's Talking TV With Ryan and Ryan podcast, which you can find here and on iTunes here. The RSS feed for the podcast is here.

REAL LIFE. REAL NEWS. REAL VOICES.
Help us tell more of the stories that matter from voices that too often remain unheard.