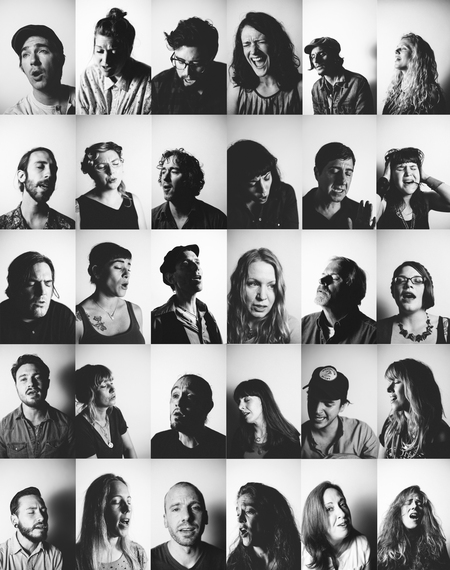 All images copyright David Norbut
I have known David for a few years now. What first drew me to his work, were the projects and stories he would create with his photography. The first project that caught my eye was the "American Trucker" series. It was a beautiful story of truckers he'd meet in truck stops in Delaware. He'd use the popular app, Hipstamatic, to capture their portraits but sharing their story was the main focus of his work. Again it was beautiful.
Recently I spoke with him about projects he is currently working on and he told me of the "Portrait of a Song" series. He published the full series on his website. Here is a snippet from this project in his own words.
As a photographer I have long been drawn to making portraits. At the same time, I've had a life-long passion for shooting live music. In the back of my mind I've always been looking for a way to combine the two.
Through circumstance, chance, and an explosion of ideas this project came to be.
I was getting ready to start on work to be featured in an exhibit including myself and other artists. The common theme of the exhibit was that each project was to be completed in exactly 1 month. My ideas have a way of quickly building and forming into other things. I tend to follow my gut and let these projects take on a life of their own. Within a matter of hours, my idea was formed and under way. 30 portraits of 30 singers, singing over the course of 30 days. I also thought it would be a good idea to record the songs.
I really had no idea exactly what was coming my way.
From the first session I realized that I was asking an awful lot of each of my subjects. But every portrait I shot, whether the person sat down feeling scared or feeling confident, every person left feeling the same way. The common responses I received were feelings of being part of something beautiful, being part of something bigger than themselves, leaving all of their emotions there on the table. And overall release. What we have here is a stripped-down portrait with no distraction... one light, a white backdrop and their voices.
Below you will find 5 out of 30 total song portraits. Click HERE to see the full set.
Related
Popular in the Community