Having friends and colleagues who are transgender, transgender rights have always been important to me, but especially today as they remain under continual attack. Knowing that part of the problem stems from misconceptions and a wider lack of understanding about the transgender community, I wanted to shoot a series that would put more trans voices and stories out into the world, and highlight and celebrate the diversity within the community.
As a cisgender male, I was nervous about shooting this series, aware of the way trans individuals have been (and continue to be) fetishized and misrepresented in the media. But I was grateful and humbled to be welcomed by every person I approached, and to have had the privilege to listen to and to share their stories on platforms such as this one and that of LGBTQ rights advocate Kenneth Cole. Below is an excerpt from my series, Transparent.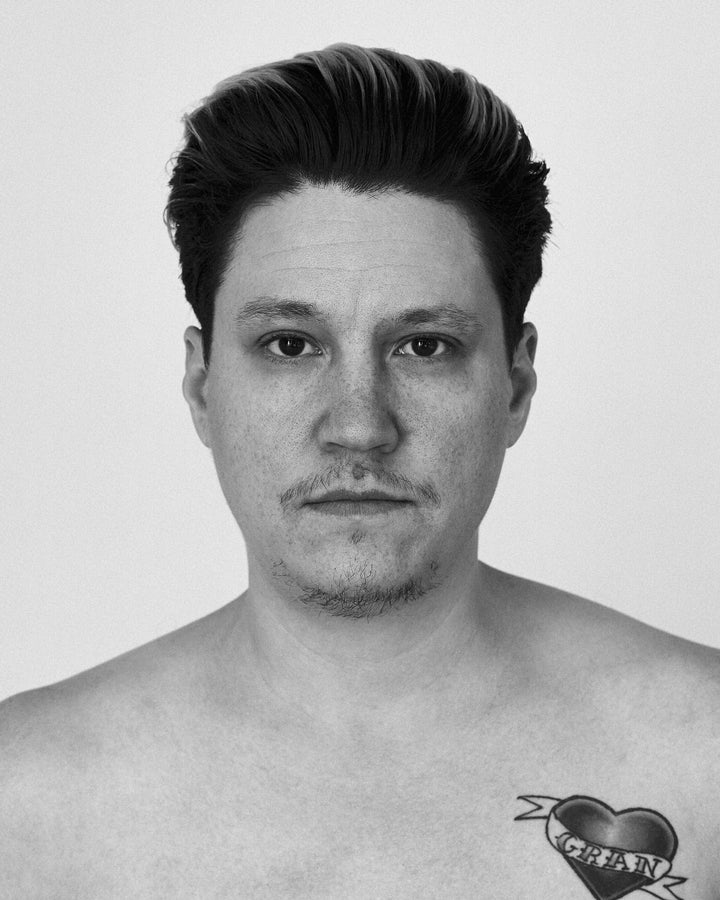 Emmett Jack Lundberg, 33, writer, filmmaker and creator of the award-winning show "Brothers"
I grew up in Wisconsin, spending my formative years in a small suburb of Milwaukee. When it came time for college, my heart was set on New York.
The only school I applied to was NYU—and luckily, I was accepted. I studied Film and TV production, with a minor in Philosophy. If this doesn't sum up my personality in full, I don't know what does! Now, I'm a writer and a filmmaker and creator of the show "Brothers," the first narrative series anywhere to feature the stories of and to cast transgender male actors.
Being transgender has its challenges. I've taken on a lot of debt in order to have medically necessary surgeries that were not covered—or only partially covered—by insurance, some of which I'm still paying off. I've had to educate my doctors. Going in to see a dermatologist is not the time I'd like to explain how and who I date as a trans person.
Only recently, through talk therapy, have I realized the extent of the emotional trauma around my trans identity. I was diagnosed with PTSD some years ago, but never took on that label or dealt with how that manifested for me.
As much as I have times when I'd like my life to be "easy," I wouldn't trade being transgender for anything. I feel like I'm one of the lucky ones: I've gotten to see the world in a way that most people never dream of. I know what it's like to be perceived both as male and as female in our society— and that gives me incredible insight.
Being transgender seems like such a foreign concept to people who think they've never met a trans person. Shocker: you probably have! Trans people are some of the strongest and most beautiful people. Take the time to let down your walls—you might be surprised what you find.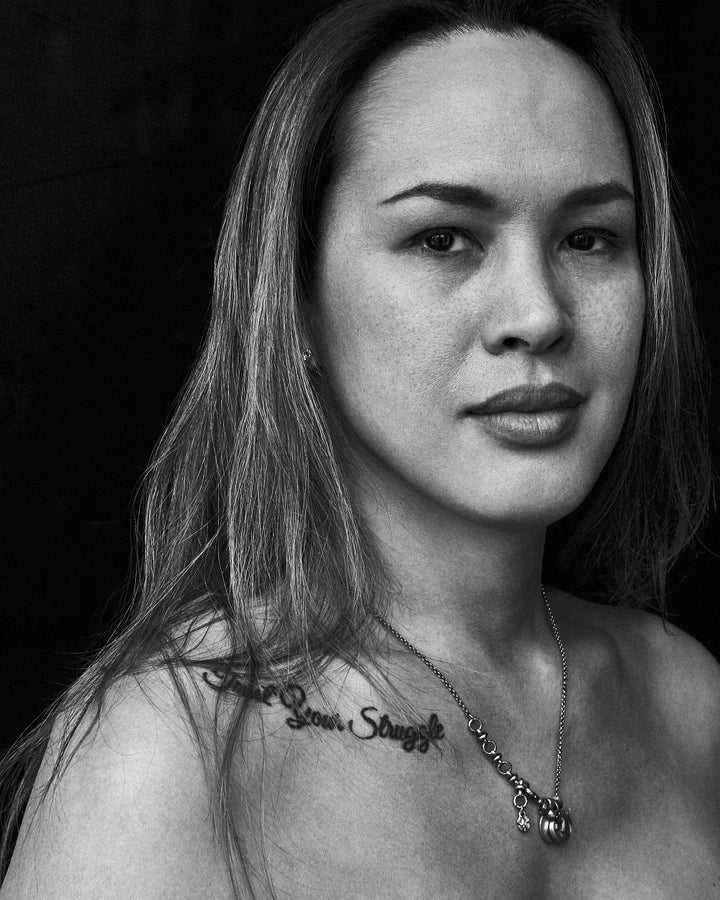 Rachel Ashley Burrous, 37, former professional dart champion and mom
If there's one thing I want people to know about me, it's that I'm just a normal girl. I like movies, I like shoes. My kids are the most important thing in my life. I have the same needs, the same fears and insecurities as you do. While being trans can escalate those fears, at the end of the day, we all want the same thing: we all want happiness, we all want love.
Due to lack of information and education, I'd mislabeled myself early on. I'd masked the gravity of my gender dysphoria as a fetish or a kink. I'd built a great life as a man: I had the job, the relationships, the family. Everything you would want to be happy, but I wasn't. I was pretending to be someone else.
Then, three and a half years ago, I went to a trans night. I'd been to others before, frequented mainly by older men in drag; it was something they did for fun. But this was different. The women here were women 24/7, they didn't go back home and change afterwards. And then it hit me: this was so much more than just about dressing in women's clothing. It was something I always knew but had suppressed.
Soon afterwards, I sought out therapy and support groups. The first month after that was depressing. I was married, already had one kid, and another on the way. I felt massive amounts of guilt—I was supposed to be their father.
And I am. But I am also a woman. I am a woman, I am a trans woman, I am their biological father. I am who I am.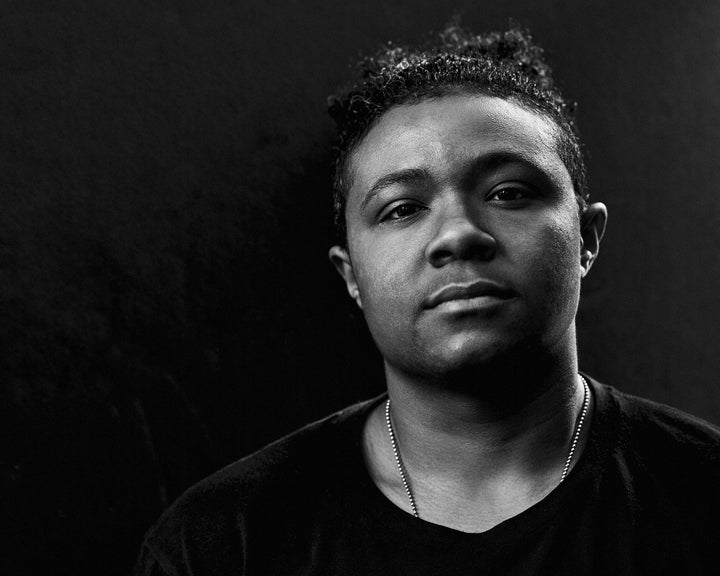 Brit Fryer, 24, writer and director
I grew up on the Southside of Chicago in a neighborhood called Roseland. I currently work in the production department at an advertising agency, but I'm also a writer and director.
I want people know that my story is my own and doesn't equate to an entire community's. We're an incredibly diverse community. There's no one "type" of trans person. Like everything else in this world, we exist on a spectrum. Being trans is not all of who I am—it's just a small, awesome part about me.
Sadly, being trans still carries a stigma. As long as trans folks don't have equal access in this world, then being trans still carries a stigma. As long as we have trans women and femmes of color murdered every other week, as long as trans people can't find work, as long as trans people don't have access to affordable health care or even bathrooms, then being trans still carries a stigma. It's getting better, but we've been saying that for a while.
I'm excited to get to a place where being trans is just as normal as having dark hair.
Popular in the Community