Illustrator Tyler Feder's reaction to the election of Donald Trump, and the loss of presidential hopeful Hillary Clinton, is one many can relate to: "I felt completely defeated after the election results came in," she told The Huffington Post over email this week.
The results, she specified, made her ― a Jewish woman ― feel as though half the country didn't care about her. Yet "being aware of the enormous privilege I have because I am straight, white, cis, middle-class, and able-bodied," she added, "I knew that there were so many Americans feeling even worse than I did. I wanted to use my art to help marginalized people feel visible after an election that made us feel like we didn't matter."
Drawing portraits and posting them online, she thought, seemed like the best way to do that. And so a project was born.
Soon after Feder posted a callout on Instagram, asking followers who've felt marginalized by this election to add their images to the hashtag #DrawMeTyler, she was completely overwhelmed ("in a good way!") by the response.
Over 800 people tagged their selfies with the hopes that Feder would transform them into illustrations ― mostly women of color and non-binary individuals, though a handful of men have tagged their photos, too. For the record, Feder has drawn two men so far: a trans man and a little boy with Down syndrome whose mother requested the portrait.
What initially began as a one-day project quickly morphed into a series with no foreseeable end. "I have the very unpredictable schedule of a freelance illustrator, but I plan on fitting in a portrait or two whenever I can," she explained. She continues to ask for participants on Instagram, promising to draw free portraits for the random individuals she chooses from the hashtag.
Though the project began as a gesture of visibility, Feder is hoping to channel her sentiment of solidarity into more concrete action ― a dilemma many people finding solace on insular spaces across social media are facing. Once she's accumulated "a certain amount of portraits," Feder says that she'd like to compile them into a format she can sell to raise money for a charity, citing Planned Parenthood, the ACLU and other smaller organizations as potential donees.
When asked whether she, an artist with a modest following on Instagram, felt a responsibility to react in any way to the election, she replied: "If there is any way I can use the art I do to engage my small following in the causes I feel are important, I try to make it happen. I felt that way before the election and I feel it even more strongly now."
Others ― for example, illustrator Danielle Veit ― have also turned to art as a way of both expressing distress and spreading hope. "@tylerfeder had a brilliant idea to show love in a unique way during this trying time," Veit wrote on Instagram. "I will be joining this action by doing FREE portraits for the remainder of the week. Tag #drawmebubbsy on your selfie and I will get to as many as possible."
Those who stand in opposition to Trump's xenophobic, racist, anti-LGBTQ, Islamphobic and misogynist viewpoints ― that threaten to disproportionately affect many members of American society who have already felt marginalized ― will undoubtedly be asked to translate their despair and anger into clear and thoughtful action in the coming months.
Related
Before You Go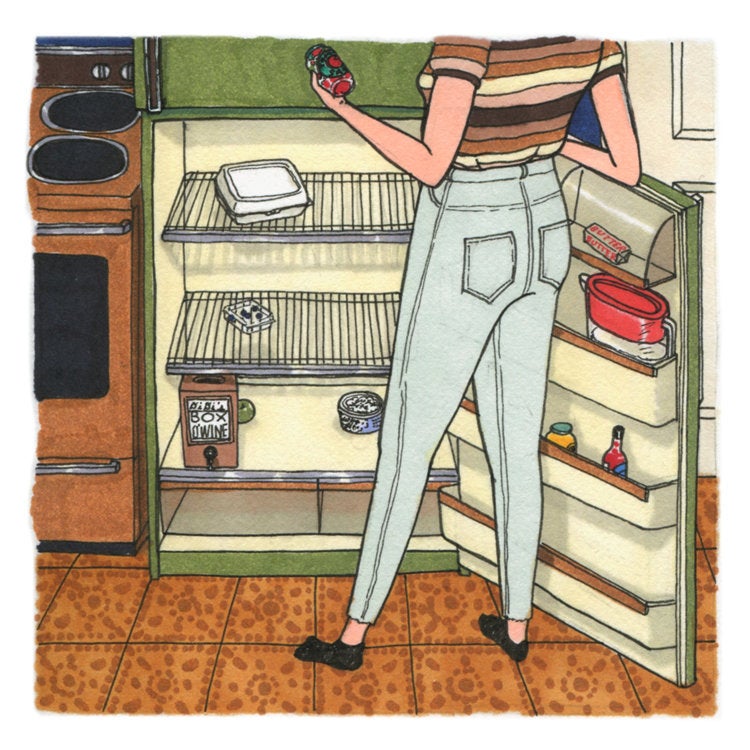 Sally Nixon Illustrations