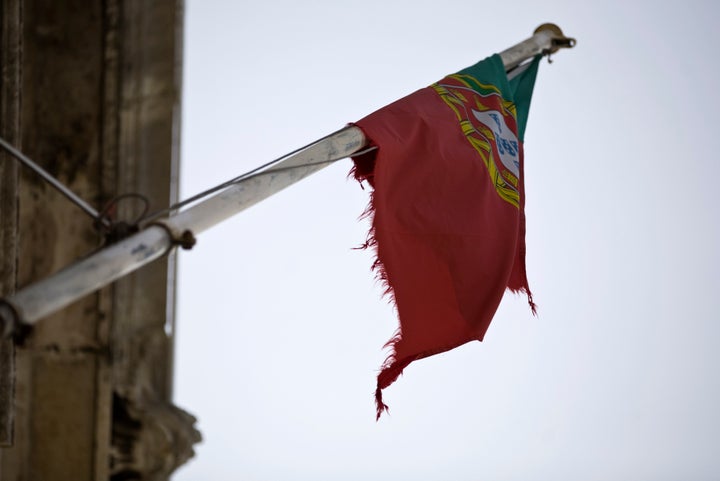 BRUSSELS (AP, By Gabriele Steinhauser) -- European finance ministers on Monday signed off on euro 78 billion ($110 billion) in rescue loans to Portugal to give the debt-ridden country time to overhaul its economy.
One-third of the package will be financed by other eurozone states, another third will come from a fund backed by the EU budget, and the International Monetary Fund will contribute the final euro26 billion, the ministers said in a statement from Brussels, where they were meeting.
The statement also said that the Portuguese authorities agreed to "encourage" private investors to maintain their exposure to the country "on a voluntary basis" and not pull out funds. That was a key demand from Finland, which had a hard time getting approval for the rescue package from its parliament.
European officials could not immediately explain how private investors could maintain their exposure in practice, since the bailout program was supposed to keep Portugal out of international debt markets for about two years.
It could mean that investors make a commitment to continue buying short-term treasury bills during the bailout period. Greece, for instance, has continued to issue short-term debt over the past year, after being granted euro110 billion in rescue loans. For the Greek bailout, large multinational banks were also asked to support their Greek subsidiaries.
Approval from finance ministers was expected, after the Finnish parliament dropped its resistance, and many of the broad details of the program had already been revealed over the past weeks.
A European official previously said the average maturity of the rescue loans will be 7 1/2 years -- like the bailouts for Ireland and Greece -- and come at an interest rate of around 5.7 percent. That's lower than the rate Ireland has to pay for its bailout.
Related
Popular in the Community