Portugal is struggling to contain a series of deadly blazes that have ravaged its countryside. The latest wave of fires have killed at least 41 people and spurred a state of emergency in roughly half the nation.
This month's devastation follows an earlier round of wildfires in June that left 64 people dead and hundreds injured. 
Even as Portugal observes a day of national mourning on Wednesday to mark the destruction, the fires are provoking an outcry over the government's response and stirring up political turmoil.
Critics allege that emergency services mismanagement and lax regulations on private landowners have greatly exacerbated the disaster. Opposition politicians and members of the public are demanding that Prime Minister Antonio Costa's government answer for its failure to prevent so many lost lives.
On Tuesday, a small opposition party called for a (largely symbolic) "no confidence" vote against the government. The interior minister, Constanca Urbano de Sousa, resigned a day later after months of political pressure.
Silent protests are planned for the weekend in the capital of Lisbon and other cities to demonstrate against the alleged mishandling of one of the country's deadliest natural disasters.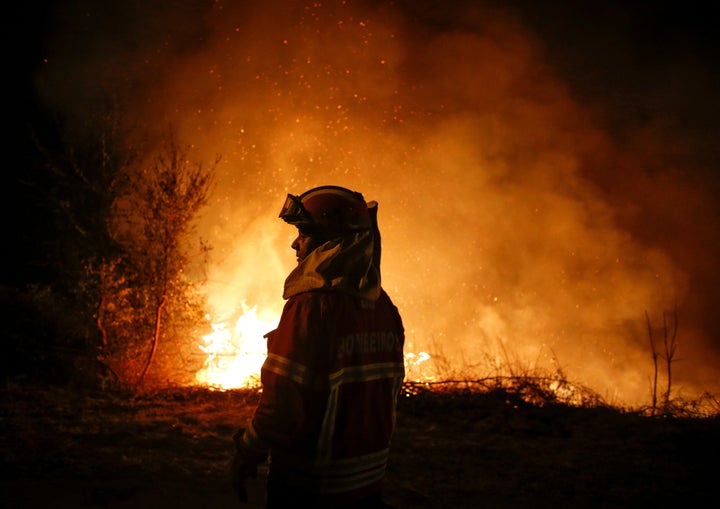 A number of climate factors have helped make this an extreme year for fires, including Portugal's driest summer in nearly a century and unusually high temperatures. But much of the anger at the government has revolved around the slowness of the emergency response and the longstanding lack of oversight of fire risks on privately held lands.
The vast majority of Portugal's countryside is divided into small, privately owned plots of land. Government attempts at regulation and reform have been hindered by the fact that the ownership of multiple parcels is unclear, with many owners having moved to cities.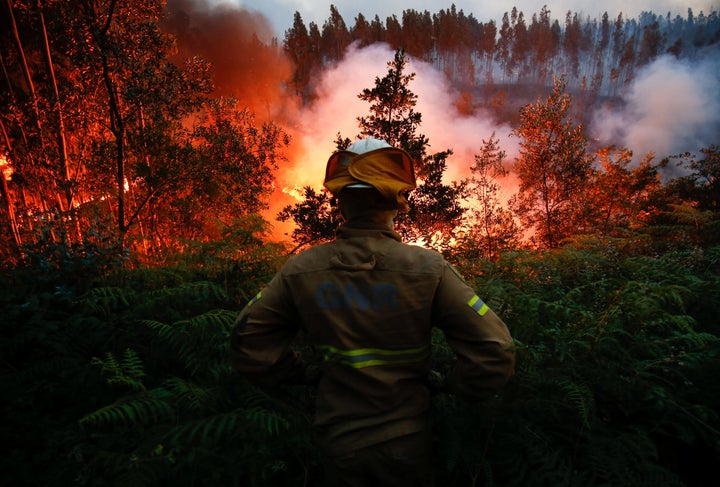 In recent year, many landowners have tried to maximize profits by planting fast-growing, highly flammable eucalyptus trees that feed the country's paper industry. The spread of these trees, combined with neglected undergrowth and poor regulations on land upkeep, have turned swaths of Portugal into a tinderbox.
Portugal's fires have been so severe that they now account for 60 percent of all the European Union's burnt land this year, even though the country makes up only about 2 percent of the bloc's total area. Nearly 1.3 million acres of land have been affected, leaving stretches of the country uninhabitable.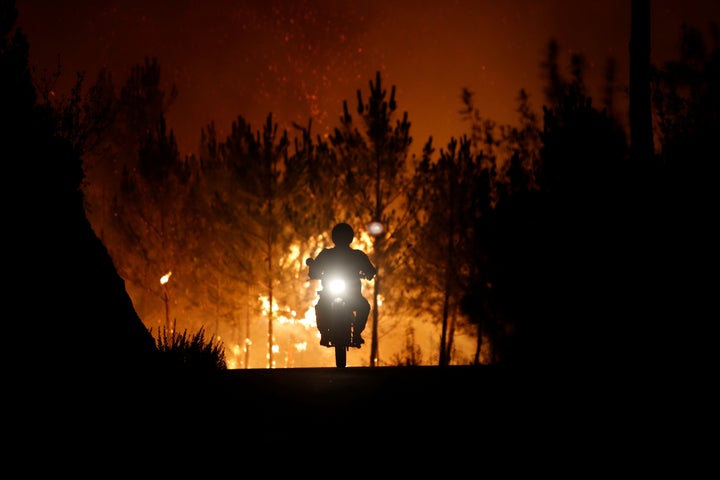 More than 6,000 firefighters have been battling the hundreds of blazes across Portugal. The majority of them are volunteers, sometimes heading into unknown terrain to combat the wildfires. 
The nation's emergency services have at times been overwhelmed by the scale of the fires, driving Prime Minister Costa to repeatedly request foreign assistance over the course of the summer. Spain, which is now battling its own fires in the Galicia region, sent firefighters. Morocco lent a plane to aid the disaster response.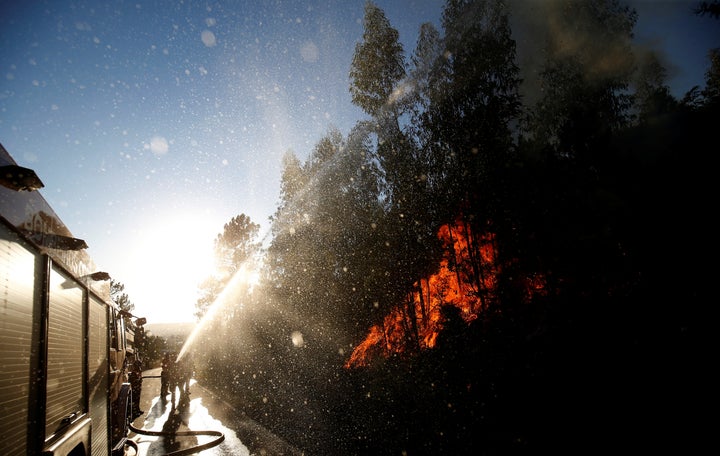 After an incident in June when 47 people burned to death in their cars as fire overtook a stretch of road, Costa asked emergency services to explain how they responded and what problems they encountered.
Other officials have also been criticized for a delayed and ineffective reaction to the disaster. An independent investigation released earlier this month found that during this summer's fires, authorities failed to evacuate villages fast enough. Costa blamed the June blazes for destroying lines of communication that would have allowed earlier alerts.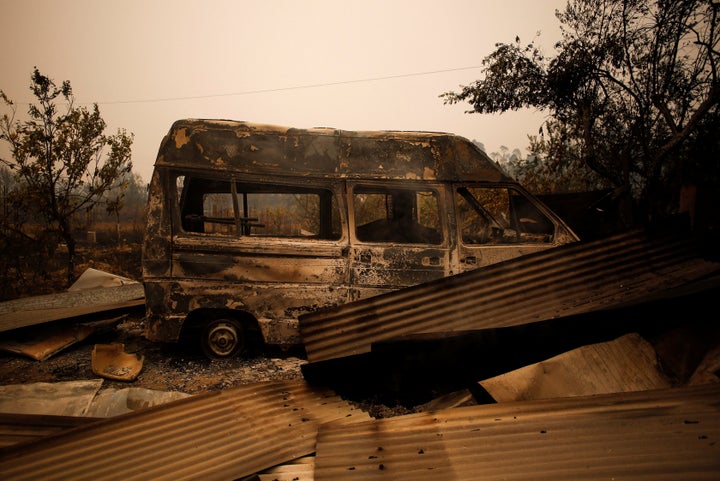 REAL LIFE. REAL NEWS. REAL VOICES.
Help us tell more of the stories that matter from voices that too often remain unheard.