In the lastest Known Gallery exhibition, "Whitewash," the artistic process is understood as more than simply creation; it's a candid response to those in power. POSE and KC Ortiz take unique measures to overcome pasts marred by overzealous elected officials and marginalized peoples. Though they operate within different mediums, the sly subversion created by POSE and Ortiz make for Known Gallery's most cohesive show in recent memory.
POSE is a Chicago native. As a youth, his creative energy was at odds with graffiti removal programs and a gung-ho mayor that was dead-set on cleaning up the landscape. "Shortly after I started writing graffiti, Chicago took an extremely hard-line stance on its eradication, outlawing the sale of spraypaint and implementing Mayor Daley's Graffiti Blasters program," he explains.
POSE's 15 new works are an uncontrollable pop culture regurgitation of a society that isn't all that keen on nurturing graffiti as an art form. The compositions are overwhelming at first, but taking a step back, one revels in the detail and daring of a young artist that has tapped into a geyser of color and imagination. Its hints of Roy Lichtenstein are purged from the mind and artfully peeled away from POSE's chosen cel vinyl medium.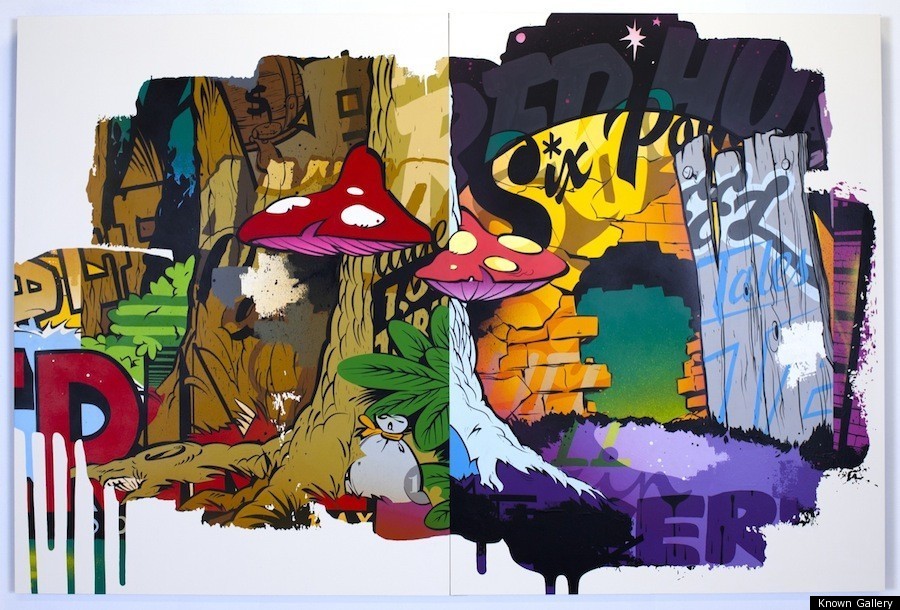 POSE, Day, 2011, , 6' x 4' (ft), acrylic, spray paint, and cel
vinyl on clayboard panel
Showing the plight of the people of Burma and West Papua became a call to arms for the Chicago-based KC Ortiz. Ortiz took the idea of 'whitewash' and applied it to his often-overlooked subjects. "Much of the work I do covers those who have been 'whitewashed,' so to speak, by history and policy," Ortiz notes. He focuses on people that have been neglected and systematically brushed to the side.
"Burma has been renamed Myanmar by its ruling junta in order to establish the fantasy of a unified nation, and West Papua has been occupied by Indonesia since 1963 after a very controversial handover from the Dutch that was orchestrated by the United States."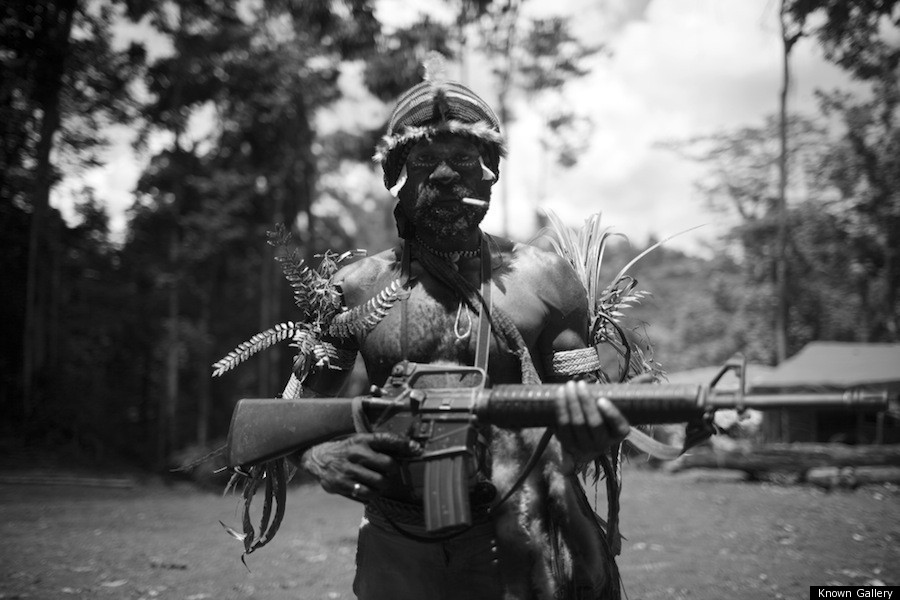 KC Ortiz, Untitled, 2011, 16 x 24 inches, C Print, series of 10
Though the future does not shine too brightly for Ortiz's subjects, he finds a story in their resilience that needs to be told. "The struggles are unified in their nature under the theme of resistance, the victimhood of whitewashing by the world at large, the beauty of their people, and the strength of the human spirit and dignity," Ortiz explains.
"Whitewash" will be on display until December 10th, 2011 at Known Gallery
PHOTO GALLERY
POSE/KC Ortiz, "Whitewash" At Known Gallery
Calling all HuffPost superfans!
Sign up for membership to become a founding member and help shape HuffPost's next chapter