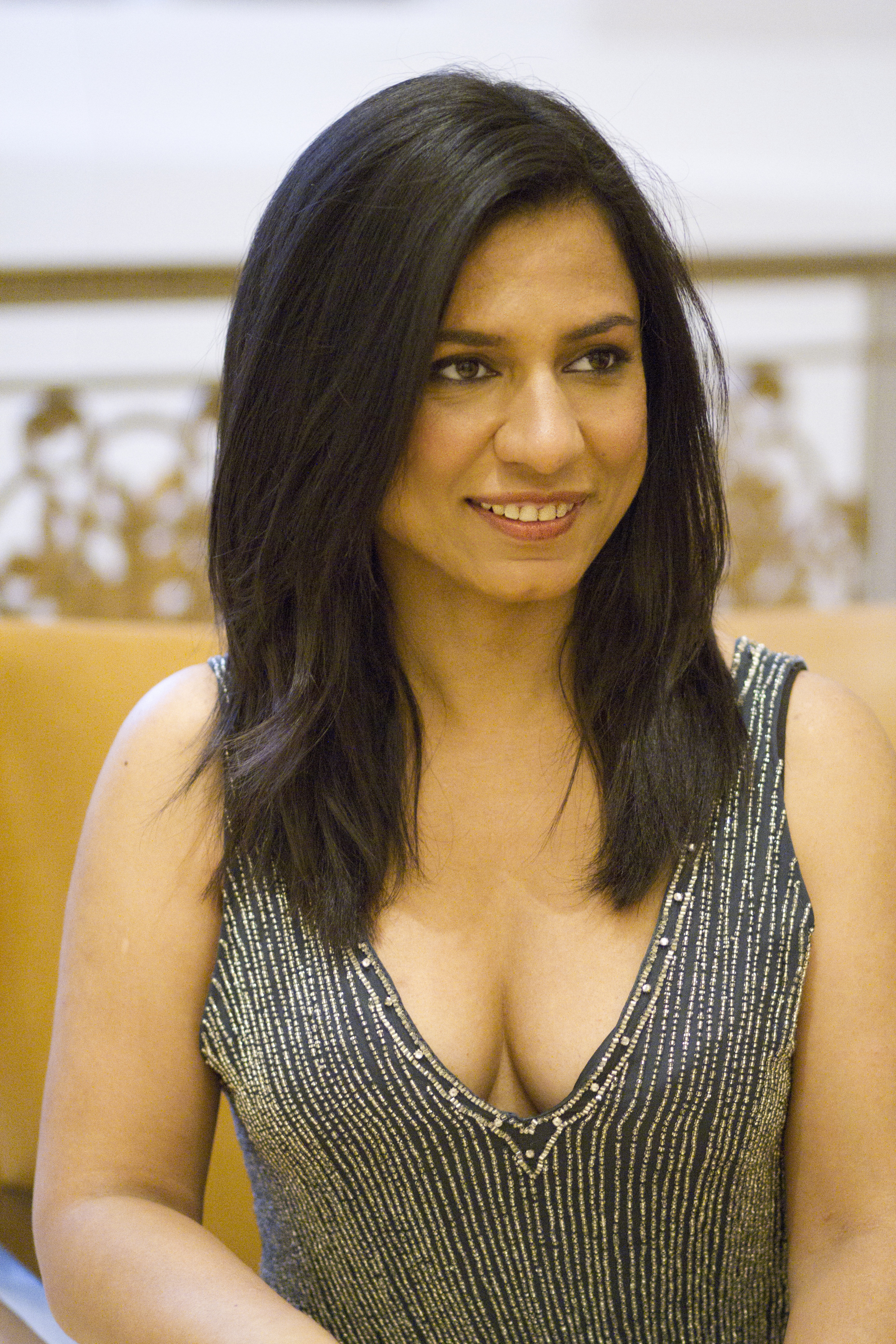 Radhika Khanna, fashion designer and author of Pose
Photo by Vikas Khanna
Radhika Khanna wants you to know that yoga is not a flexibility competition. Yoga is all about strengthening the connection of mind and body in search of a higher spiritual existence. Khanna learned all about the importance of the mind-body connection when she was diagnosed with lupus. With the recent news that Lady GaGa may be suffering from the debilitating effect of lupus, the disease is receiving a lot of attention right now. Lupus, which can manifest in a wide variety of symptoms, is currently incurable but Khanna believes that her adherence to a strong daily program of yoga combined with healthy ayurvedic foods has helped her to keep the disease in remission. Without a complete turnaround in her life, Khanna believes that she would have had to give up her successful fashion lines, Rudrani International and Estilo, Inc. With the publication of her new book, Pose, she is bringing the practice of everyday yoga to the home and office in an effort to help others.
After she was diagnosed with lupus, Khanna had to take some time away from her fashion design business. As a designer Khanna is not content to follow others, she wants to be a leader. She is also a leader when it comes to managing her disease. It may be incurable but she is not giving in to it by any means. In addition to getting involved as a spokesperson and motivational speaker in support of lupus research, Khanna wrote her book to help others restore balance to their chaotic lives. While she was away from her businesses she had to re-evaluate the way she was living her life and had to begin to make fundamental changes in her life. Being ambitious takes a toll on one's mind and body and she realized that she had not been taking care of herself properly.
It was while she was in an ashram studying yoga that Khanna began to feel her health returning and became conscious of the importance of a positive mind-body connection. As she increased her daily practice of yoga, her health continued to improve and she began to consider how to best maintain the practice when she returned to work. The result of her experience is Pose, which offers a way to seamlessly incorporate yoga into daily life that is geared toward the busy professionals who think they don't have time for it.
Beginning with a 10- to 12-minute long set of exercises first thing in the morning, Khanna prescribes a series of three- to five-minute exercises that enhance one's sense of well-being using terms that are immediately understandable and readily applicable. She clearly and concisely explains the benefits of different postures and breathing exercises that create a better balance of energy. Each heading is helpfully illustrated and illuminated with quotes from inspirational practitioners like Dr. Deepak Chopra who Khanna looks to as a spiritual guide.
Pose features simple and practical lessons that are designed to be immediately and permanently inserted into any lifestyle. Khanna understands that most of us are engaged in extremely busy and stressful lives that leave little room for more healthful activities. Adding anything new to people's lifestyle requires understanding that changes need to fit in with fairly fixed daily habits. The exercises featured in Pose are practices that she feels make the difference between just existing and a life well lived.
Encouraged by the results of integrating yoga with her daily life, Khanna also switched to a purely organic diet that paid attention to ayurvedic principles. With the successful launch of her book on the daily practice of yoga, she has now set her sights on producing a cookbook of ayurvedic foods with her brother the renowned Indian chef and host of the cooking show MasterChef India, Vikas Khanna. (I have also collaborated with Chef Khanna on other cookbooks.) It's not enough, she says, to practice yoga, one must also take care of the body through proper nutrition. As she zips around her busy daily life in Manhattan, Khanna is surprised that she has more energy than ever before. Lupus is not going to defeat Radhika Khanna.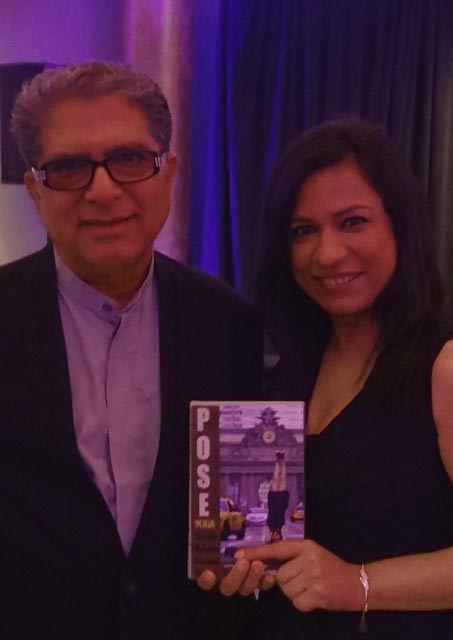 Deepak Chopra and Radhika Khanna at a recent fundraiser
Photo by Saman Mahmood
Calling all HuffPost superfans!
Sign up for membership to become a founding member and help shape HuffPost's next chapter