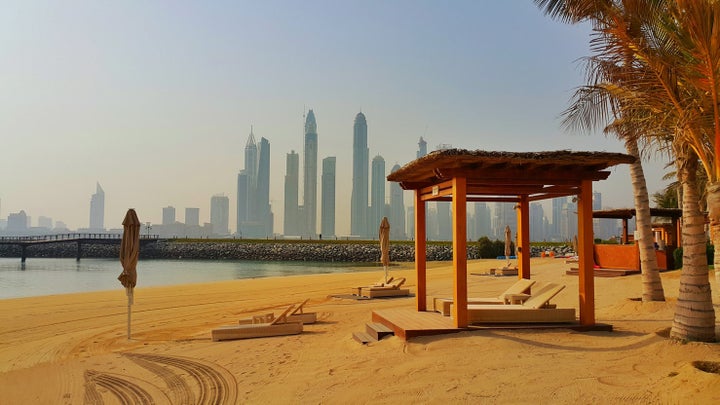 Nestled on a private island, One&Only The Palm Dubai is included in my list of the Top 10 Dubai boutique resorts. The boutique hotel opened its doors on October 10, 2010. It is only a few minutes away from the hustle and bustle of the city and yet once you're in the island, you get the feeling that you're detached from it all.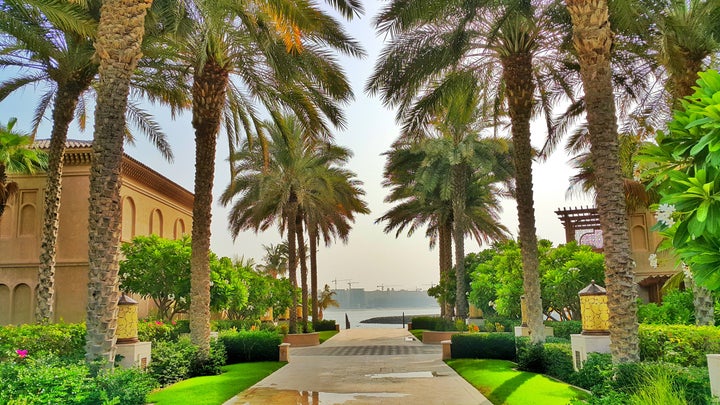 The hotel is surrounded by intricately designed gardens, palm and frangipani trees. Upon entering the hotel, the elegant and sophisticated Arabesque architecture radiated a peaceful atmosphere, and immediately I felt relaxed.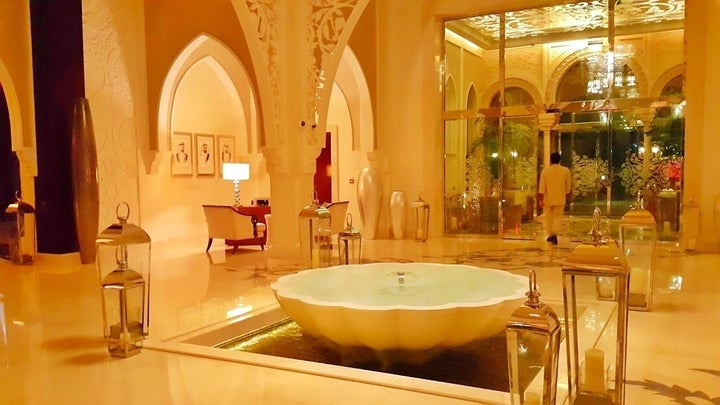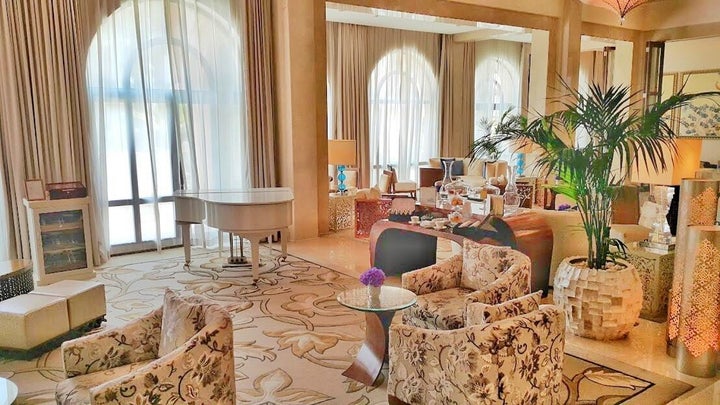 Just a few steps away from the reception area is the hotel's large pool, situated in the middle of the complex. Several private pool beds are strategically placed all around the pool, which provide hotel guests the space and privacy they long for.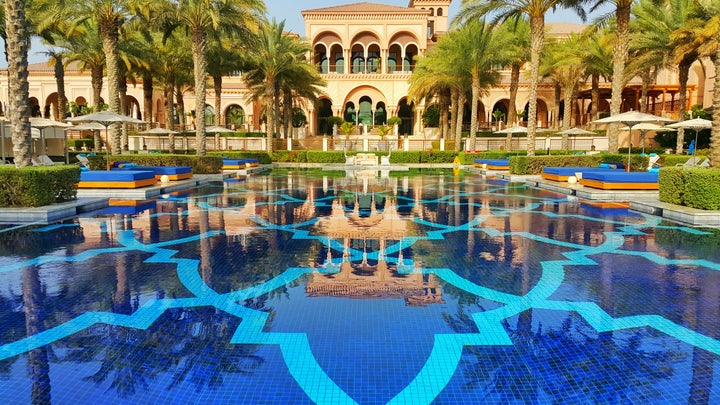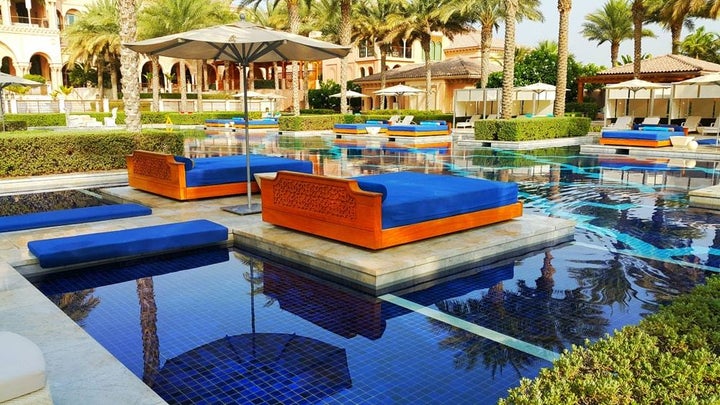 Guests can also opt to enjoy the beach which overlooks the city. They can bask in the warm sun while relishing the peacefulness of the waters.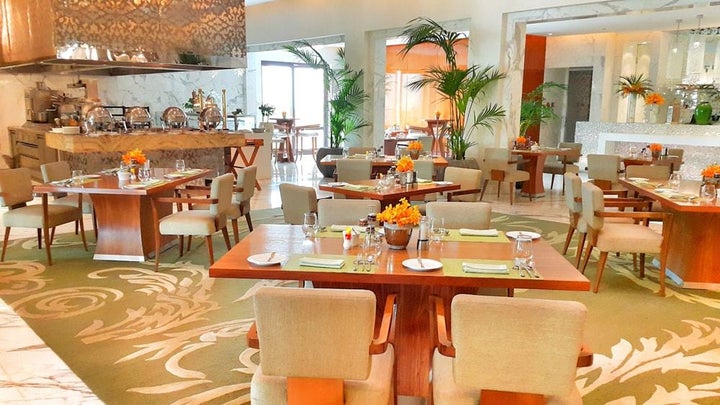 The hotel has three restaurants. The Zest restaurant, 101 Dining Lounge and Bar, and Stay by Yannick Alléno.
In the Zest, hotel guests can order international cuisines all day long. They can either enjoy their meals overlooking the pool and the beautiful manicured gardens. I tried the seafood linguine, which is basically a flat spaghetti and yet was very delicious.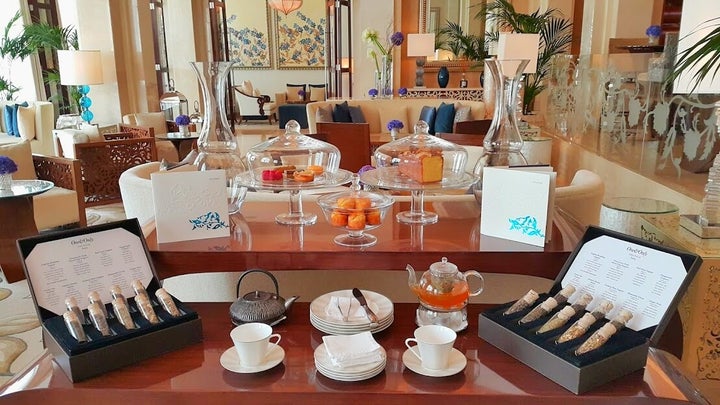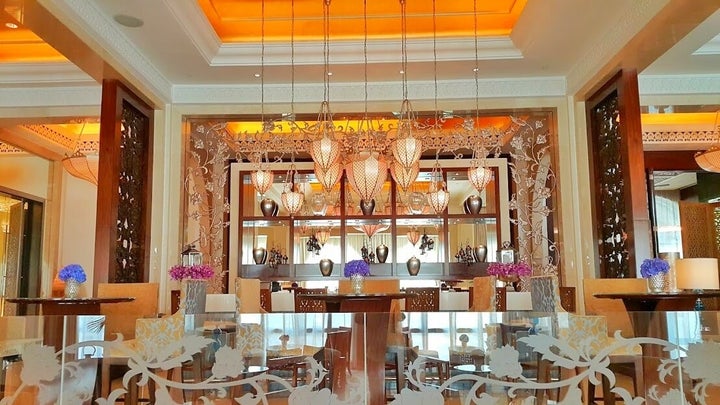 For fish, you can try the Grilled Sea Bream Fillet with Harra Sauce with chopped romaine lettuce, onions and tomatoes with lemon dressing. It is a good combination of sourness and a bit of sweetness swirling with the flavorful fish.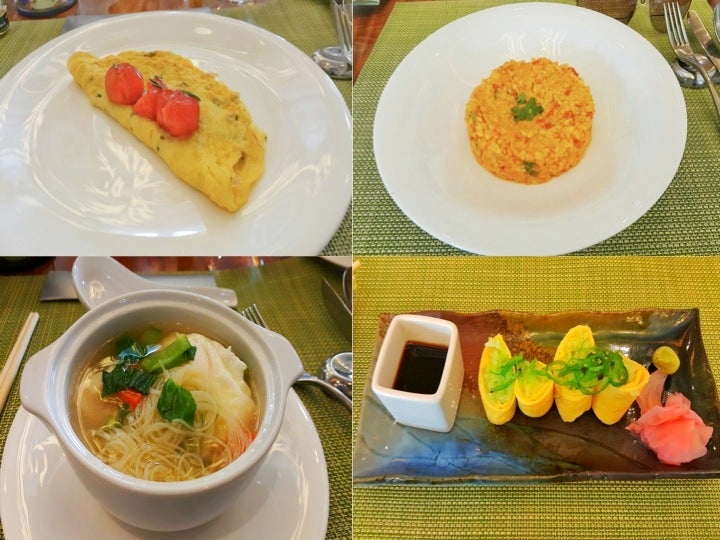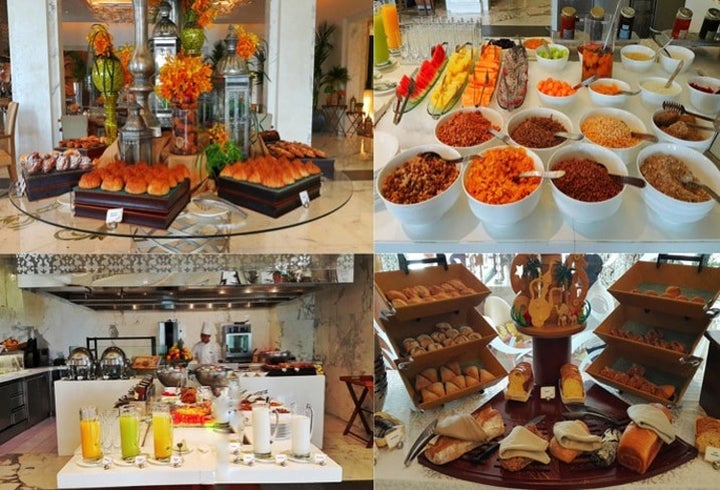 Stay by three- star Michelin Chef Yannick Alléno dazzles his guests with sumptuous French cuisines.
One of his signature dishes is the Black Angus beef tenderloin 'Café de Paris', pommes frites with its signature black pepper sauce. For dessert, there is a wide selection of pastries to choose from, complete with pastry chefs making sure that each creations are elegantly done.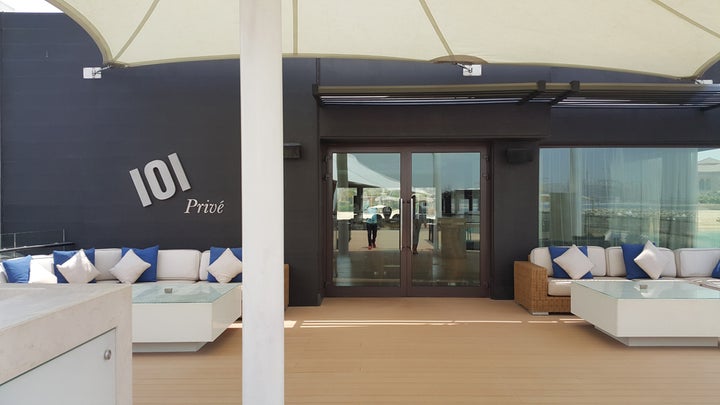 101 Dining Lounge and Bar is stationed in the hotel's private marina. It has a great view of the city's skylines especially in the evening.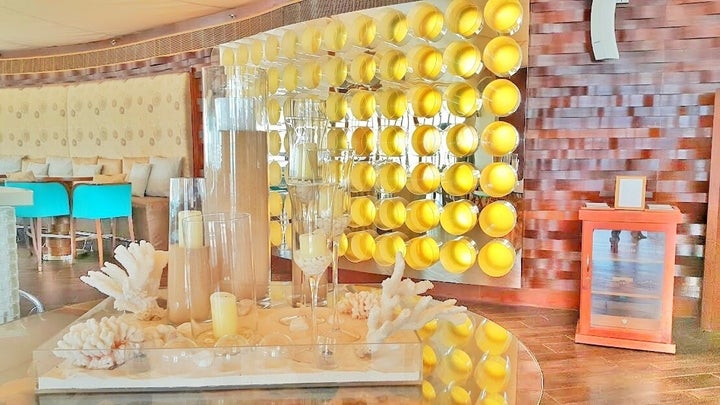 The bar offers Mediterranean dishes, tapas, and a variety of cocktails. Guests can savor the delicious meals either inside or outside the bar's chic settings.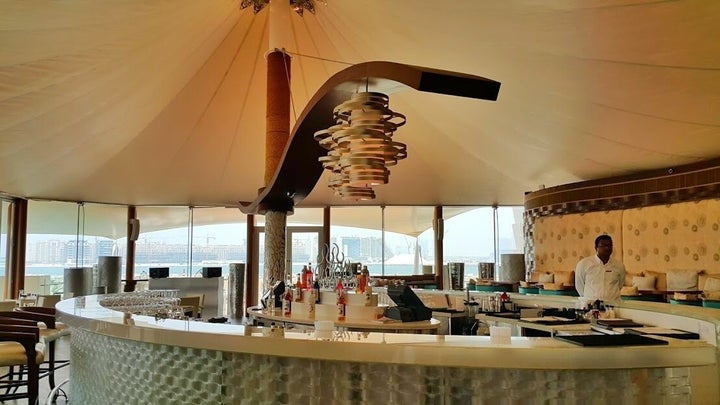 The hotel offers three types of accommodations. First is the Manor house which overlooks the palm terraces and the majestic pool. Guests can choose from the Palm Manor Premiere Room, Palm Manor Executive Suite, and the Manor 'Grand Palm' Suite.
Second, is the Two Bedroom Beachfront Villa. It boasts of exceptional spaciousness and privacy with exclusive beachfronts. Andalusian and Moorish architecture is evident in this two-storey villa. Aside from a grand entrance foyer, two master bedrooms, spacious living and dining room, it also features a bar and a furnished balcony.
The third type option is the Palm Beach Mansions. There are five kinds: Palm Beach Premiere Room, Palm Beach Junior Suite, Palm Beach Junior Suite with Pool, Palm Beach Executive Suite and the Palm Beach Executive Suite with Pool. These rooms are close to the beach and most of them have a view of the sea.
I stayed at the palm beach junior suite which has a private pool. My room also has a garden patio, balcony, and exclusive beachfront access. Stepping inside, Moorish and Andalusian architecture are evident all throughout the room interiors.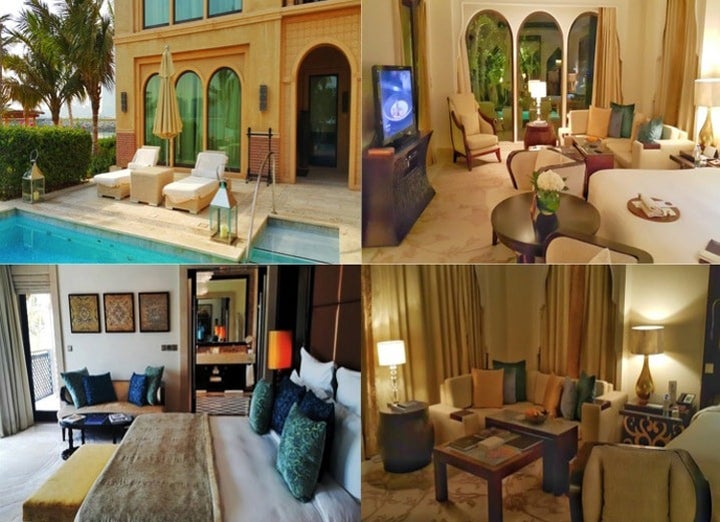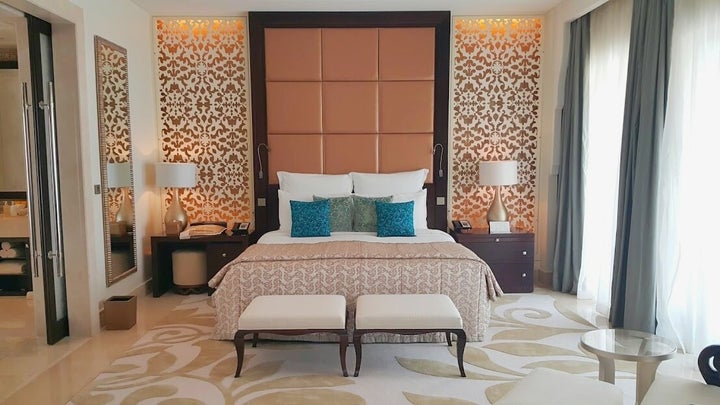 The wood, chairs and sofa with their warm and soothing colors, and the exquisite wall panel light controls were a big plus. It took me 20 minutes to realize that the reading lamps were the only manual clickable buttons, hidden by the bulb, to turn off the light.
The size and carpeting of the bedroom impressed me the most. The view was non existent, however I would take the size versus the view anytime. Not unless, the view has a sliding glass door and a terrace.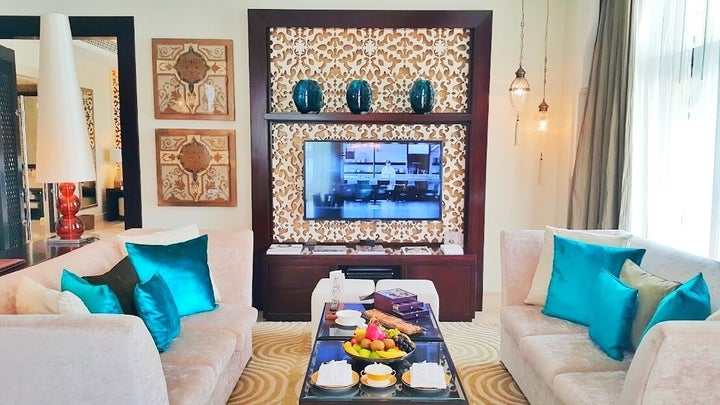 The bathroom was also a big plus. It has bath salt, scale and absorbent towels.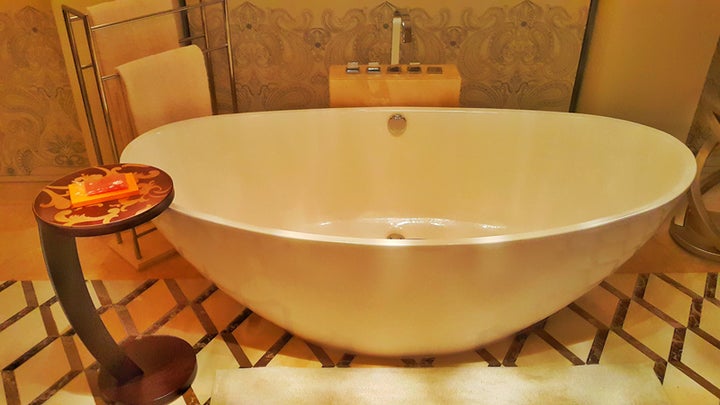 Bottles containing shampoo, lotion and other bath essentials were large and the texts were visible enough to be read. It was surely another plus as I wear glasses but preferably not in the shower.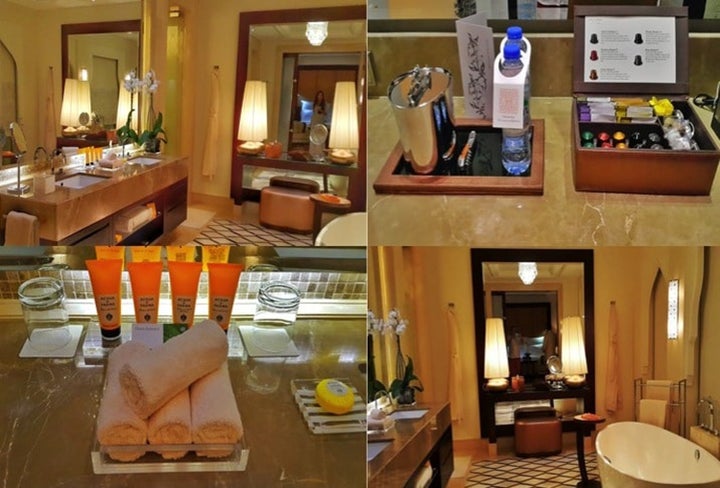 If you are travelling solo or with your family, you will never run out of things to do. The hotel has a selection of activities you can choose from - deep sea fishing, water sports, playing tennis, sporting lessons for kids, and more.
While at the hotel, you will not miss your fitness regimen. It has a gym with state of the art equipment for fitness devotees. Whether you want to start your road to fitness or simply just to maintain your active lifestyle, there are a number of options to choose from.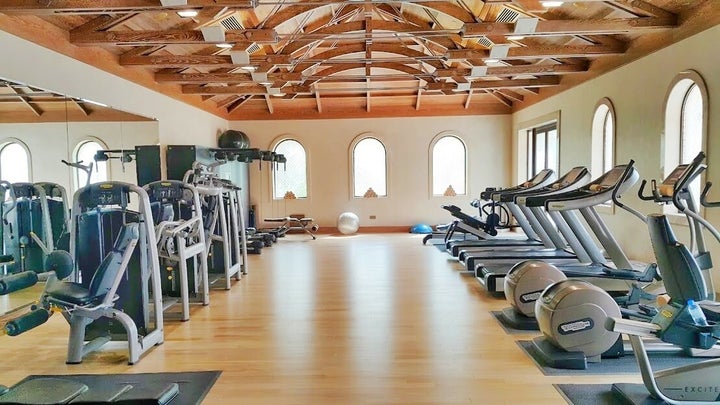 A personalized training program complete with a private trainer to give you support and proper motivation is available. There is also a health and fitness assessment to measure your body composition, resting heart rate, and blood pressure. It will last for 30 minutes after which you will be given detailed recommendations immediately after discussing your test results.
Another option is the Kinesis program, which is dedicated on movement using strength, flexibility, and balance. Guests can choose from four types: sports, power, move, and shape. Guest can also avail of the 30 minutes assisted stretching, which can help your flexibility and remove body tensions.
If you need pampering, visit the Guerlain Spa. The spa has perfected its craft for making women feel radiant and more beautiful. Created in 1828, Guerlain used nature as inspiration for its line of skincare, fragrance and make-up. Guerlain Spa is transforming each treatment as a unique and memorable experience for its clients.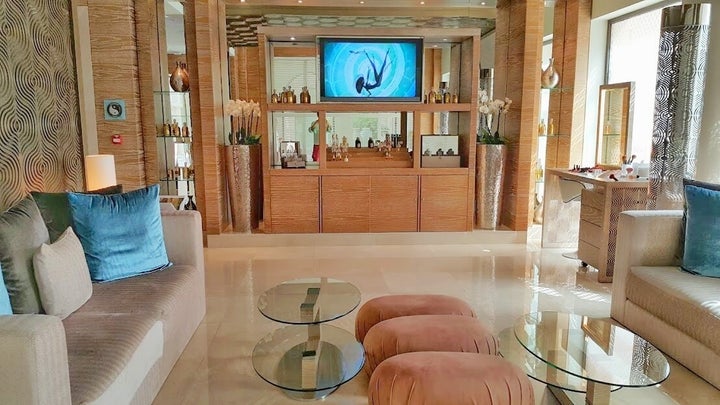 Located in a separate building and surrounded by fountains and open courtyards, it is like an oasis of indulgence. Guerlain Spa has a private pool, a relaxation room, an enticing room for guests, and nine treatment rooms. Couples can experience the relaxation and privacy inside the couple's suite, which features two soaking baths and treatment beds, private steam room, shower, and a double scrub room.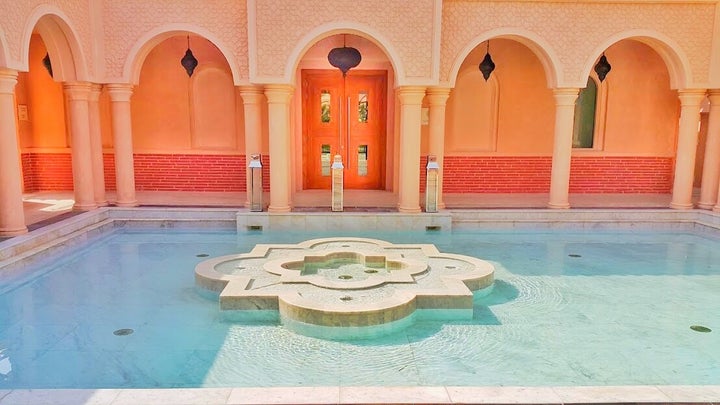 Personalized spa treatments in private suites are also available. Guests can choose from the spa's three signature and exclusive treatments, Solar Evasion, Désert d'Orient, and Dubai Harmony.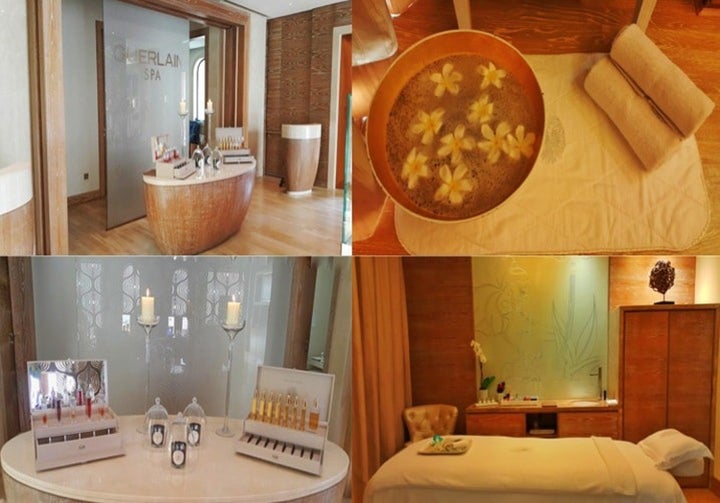 Solar Evasion is a face and body treatment conducive for tanning and allows guests to maintain a healthy and radiant glow after a few hours of basking under the sun. The 90 minute treatment includes a relaxing exfoliation followed by a massage.
Désert d'Orient is 120-150 minute treatment which features a scrub, Guerlain wrap, then a few minutes inside the steam room. A soothing massage completes the relaxing experience.
The third signature treatment is the Dubai Harmony. It is a 90 minute journey comprising interchanging cold and hot temperatures which makes the skin lustrous.
The hotel has packages for important life events, such as weddings, honeymoons and also for corporate meetings and even for fashion shows. Whether it is for the celebration of love or a business meeting, One&Only The Palm will surely make sure that these will be moments to cherish.
What really amazed me during my stay was the exceptional, personalized and quick hotel service. The employees are dedicated on making sure their clients are happy.
They were very discreet and seems to know what I needed before I even asked. There was not one slip up, I had never seen such competent and fast service before.
I would gladly come back here. However, there are still many other amazing Dubai hotels to explore first.
If you want to experience tranquility in an oasis mixed with excellent service, One&Only The Palm Dubai is definitely a must try hotel to visit.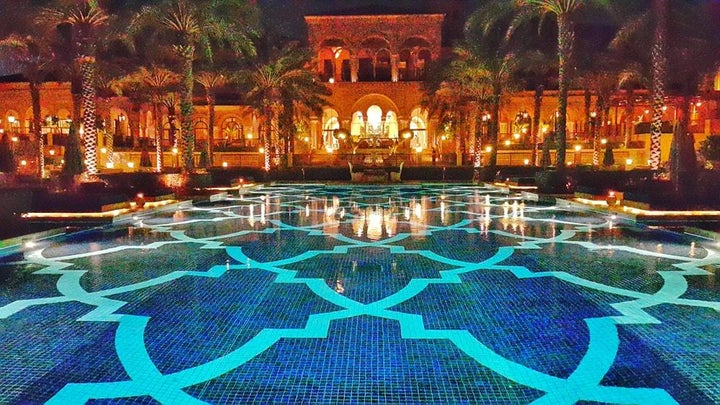 HOTEL NAME : One&Only The Palm, Dubai
COMPANY : One&Only Resorts
ADDRESS : West Crescent, Palm Jumeirah Dubai, United Arab Emirates
TEL NO : + 971 4 440 1010 / +866 552 0001 (WITHIN USA)
Popular in the Community