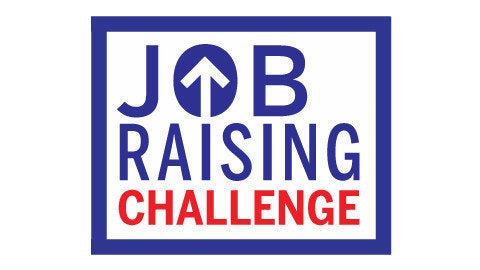 Daryl Wright, Vice President Knowledge and Career Development, YouthBuild USA
I was raised in Flint, Michigan and came of age in Detroit in the late 1970's, early '80s. I remember having friends in high school who expected to work in factories upon graduating while I sought a college degree. For all of us from Flint, this world evaporated in the 1980's when factory jobs left Michigan. Many friends who wanted to work in the factory ended up in jail or dead -- caught off guard by the tectonic shifts in the American economy. For me, it meant the evaporation of work opportunities that I depended upon to complete college. I worked for the YMCA over the summers and during my months in school. Regardless of my employment, the economic disruption meant that I needed to contribute more since my parents were now less able to support. I moved to Detroit to attend Wayne State University, but dropped out because of the three minimum wage jobs I needed to make ends meet.
During this period, I became profoundly discouraged about my future prospects. I remember hearing President Reagan saying with blind optimism, "America is back" or "It's morning in America" on television. These statements seemed strangely discordant with my reality. I was driven to succeed and had no clear pathway to my dreams. I would look outside and watch helicopters overhead with search lights scanning my street with gun shots echoing in the distance. Meanwhile, my hometown of Flint -- once a bastion of working class success -- was tagged with the highest per capita murder rate in the nation.
My parents had good jobs and I was taught by role models what it took to achieve my aspirations. In spite of my deepest fears, I sincerely believed that economic success was within my reach. Over time, I achieved it. I graduated from college. I received a fellowship for graduate school and eventually earned a master's degree from Tufts University. I continued working with young people, largely because of my past experience.
Many young people from low-income and working class communities have only been exposed to parents and other people in their lives working low-wage jobs, living paycheck to paycheck. Others have participated in the underground drug economy. This has been their lives. According to Census Bureau data, about 5% of annual income has shifted from the middle class to the nation's richest households since 1980. For many, this has translated into lives of disconnection amid systemic disinvestment.
There are now 6.7 million youth 16-24 years old who are neither enrolled in school nor participating in the labor market. These young people have been the inheritors of a longstanding jobs crisis in America. Raised in the early 1990's, these young people have been the recipients of the steady declines in real wages for working class families, the massive transfer of income to the wealthiest Americans and the outsourcing of many jobs requiring less skill to other places in the world. This has transformed many working class communities, like the one where I grew up, into poor communities.
Yet, this group of young people -- opportunity youth -- represents an incredible economic opportunity for our nation at this moment. According to the Georgetown University's Center for Education and the Workforce, 17 out of 55 million new job openings between 2010 and 2020 will be middle-skilled jobs, requiring less than a four-year degree and more than a high school diploma. This will be the result of new jobs created and Baby Boomers retiring. Middle-skill jobs pay good wages, with 62 percent paying average annual wages of at least $35,000 and 14 percent paying at least $75,000; 27 percent of middle-skilled jobs requiring licensure or certification pay more than entry-level positions requiring a bachelor's degree. These young people represent a reservoir of talent who can make our nation more competitive and more prosperous as they lift their families out of poverty.
The larger task is positioning opportunity youth to be leaders in the world. We need them. Young adults in this category have the smarts, the desire, and the drive to succeed. Through my work at YouthBuild USA, I work on partnerships with businesses and unions to promote careers, not just jobs. This way, youth accumulate skills and increase their wages over time. Opportunities go to those who have the necessary skills. At YouthBuild programs, we clearly communicate labor market realities to young adults so they know what occupations are in demand and how to obtain the appropriate credentials to advance vocationally. YouthBuild program staff coach youth to be more intentional about their career journeys. This requires a developmental approach -- organizing experiences that help young adults become more aware of themselves, their interests, and the world of work. This includes exposure to a range of career options available to young workers through internships and job shadowing experiences. Local YouthBuild programs orchestrate these pathways into education and work through partnerships with employers, registered apprenticeships, and community colleges. Throughout, YouthBuild staff members invite opportunity youth to re-imagine their lives and provide opportunities for them to change the conditions within their communities by building affordable housing. Being part of the YouthBuild movement means working in partnership with local staff and young people. We carry out this work with the deepest sense of urgency. Opportunity youth have much to give. Their families need them, their communities need them and our nation needs them.
Related
Popular in the Community