Written By Maleeka Taliha Hollaway
We live in a society where everybody is doing something. Everyone is a coach, a strategist, a speaker and an expert. People everywhere are scratching their heads trying to figure out when and how so many people became successful and no one knew about it (we have the rise of social media to thank for this).
The Merriam-Webster dictionary defines an expert as "having or showing special skill or knowledge because of what you have been taught or what you have experienced". But what qualifies someone to give themselves the title of "expert"? Before you take on large opportunities for maximum exposure, there are a few things you can do now to help you build up your professional resume. Based on my own experience and with research, I have narrowed it down to three things to help you achieve "expert" status.
#1. Write a book and get a blog.
Nothing says "I know what I am talking about" better than a book. There are millions of books out there published by publishing houses or self-publishers that have placed professionals on the 'expert' platform. With your book(s) have a target audience in mind. Don't just write blindly and hope somebody likes it. Do not leave anything up to chance, be intentional. Now, it's not enough just to write a book. Write a book and encourage readers to leave reviews, give you feed back, and refer your book to others. A blog will show your audience that you continuously have information to share with them. Blogs also help you increase your contact lists. When people 'subscribe', they are giving you permission to let them know what you have going on. This is a great tool. Your words are what grabs others attention. Choose them wisely.
#2. Grow a following or build your own platform.
You can have the best product or the most powerful message, but it no one ever hears it, what's the point? This is where you must turn on your charisma and draw the people in. It's been said time and time again because its true, social media is one of the best mediums to leverage and build your platform. You can get followers around the world in a matter of seconds if you play your cards right. One of the best platforms to grow an audience is Periscope. It allows your followers to get you in real time through streaming. You can respond to them live and direct them to connect with you on your other platforms- your website, blog, and other social media pages. The key is to offer them valuable information and do it in a way where they feel like they need to get more from you.
#3. Make meaningful connections with other experts.
At some point and time to maximize your resources and extend your reach, you have to come from behind the computer screen, go out and meet people face to face. There is power in connecting with others in person. Make it a goal to attend at least two networking events a month. These events can be local or national. And when you go, don't go empty handed. Keep your business cards accessible. Now, any one and have a business card- the 5 year old selling lemonade on the corner has a business card these days. Make it your focus to make lasting impressions. Target 2-3 people to connect with and get to know them and what they do, don't try to meet the whole room. Sometimes it is best to let others do the talking, it allows them to show off what who they are and what they know, and it allows you to show them that you can listen. These connects are the ones that will have people looking you up to collaborate with. If you have a book, have them with you. You never know when a purchase will be made.
While taking steps to make it to expert status, realize that experts may know a lot but they don't know it all. Never get to a place where you feel as if you cannot learn from someone.
Whether you have been in business for ten years or twenty, remember you must never stop learning. The expert who can learn on a daily basis becomes better. It is possible to master what was and be an amateur at what is. Whatever you do, do it well.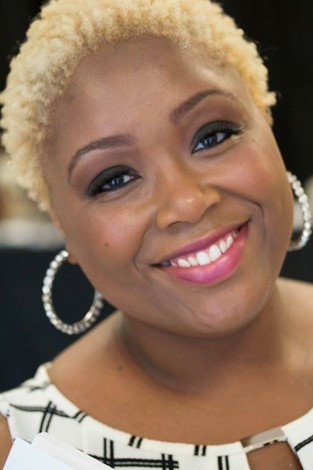 Maleeka Taliha Hollaway is a native of Atlanta, Ga & the proud mother of Kerrington Kaelle. Maleeka is an Internationally Certified Life Success Advocate (coach), candid public speaker, business and branding strategist, notable editor and a Best-Selling author (co-Authoring "20 Beautiful Women: Volume 2"). Maleeka has shared stages with many internationally speakers and she has been interviewed in the U.S. and Africa by many notable influences. She is devoted to mentoring and coaching people of all ages and genders in discovering how to live the life they desire, as she is blossoming into one of the most inspirational and influential female voices of this generation. Her favorite scripture is Galatians 6:9 "And let us not be weary in well doing: for in due season we shall reap, if we faint not".
Connect with Maleeka on Facebook, Twitter, Instagram, and Periscope at: @officialmaleeka. Read more from her at www.officialmaleeka.com
Calling all HuffPost superfans!
Sign up for membership to become a founding member and help shape HuffPost's next chapter