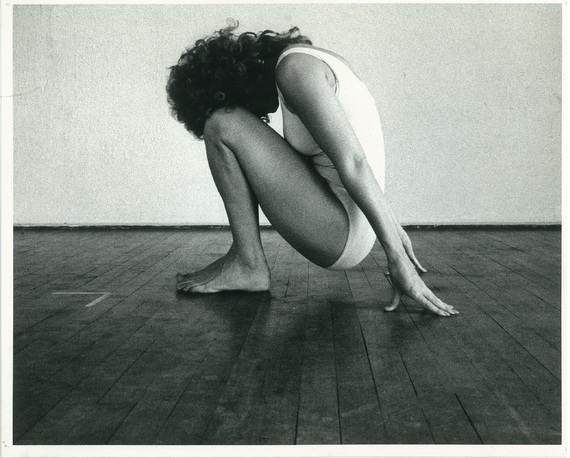 I'm an architect, so scale, perspective, and yes, the infamous words of Mies van der Rohe: "form follows function" are important parts of my vocabulary accessed daily. But I have a secret. Growing up words like these carried a completely different connotation. A weighty (pardon the pun) subject's on my mind.
One's perception of body size and what reflects back in the mirror -- and the scale -- can be the source of a (sometimes) life-long struggle. My flawed perspective meant that I formed a very unhealthy and emotionally scattered relationship with food. Isn't the function of food supposed to be nourishment and pleasure? It's only been in recent years, however, that I am at peace with food, and I am certain that this is much more than a (I truly hope) temporary truce.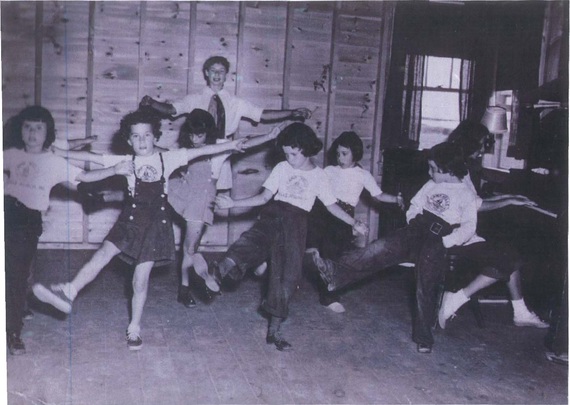 Looking back, many in town including my own family grew their own vegetables for the dinner table, got their hands dirty in the garden. That respect and sense of wonder and nourishment, came under fire when my father passed away. In the bigger picture, I lost much more than my father and my much-revered garden habitat in Sullivan County in upstate New York, but any positive connotations regarding food and the eating and enjoyment of it as well. Cue: innocence and sensibility lost. In Brooklyn, my urban home: money was tight, meals repetitious, oatmeal served often. Sweets were such a very rare extravagance that I practically inhaled these treats with delight. I passionately disliked our cramped Brooklyn apartment and would opt to play on the streets. Perpetually in motion, my roller skates never left my feet until bedtime rolled around. As a city kid, I formed feelings of aggression which held my sadness at bay. But trouble was brewing.
Several times each week my mother and I journeyed by subway uptown to a settlement in the Bronx where I took dance lessons. Her dream for me was to be a ballerina. As a preteen I liked how I looked. Like my mother, I loved ballet and even had an opportunity to perform in various dance companies. One might think this would be a source of pride and happiness, but I could never see past never being chosen first. After yet another stellar audition in which I was not selected in the first round, I decided that becoming a famous ballerina was not for me. (Years later, after a move to San Francisco, I joined the Tumbleweed Dance Company, for enjoyment only -- but that is another story.)
No longer a competitive dancer and further into my teenage years, my body changed dramatically. Growth spurts and sudden weight gain unhinged me. My mother who saw her dreams for me unravel when I quit dance, started hiding food and begging me to lose weight. At school, the career counselor advised that if I lost weight I would fare better on my college entrance exams. My reaction: I ate even more and resented those who said that skinny equals happiness -- but I believed them.
In my late 20s the words of others continued to gnaw at me until lettuce became my food of choice, my holy grail. For decades, in the pursuit of skinny, I held to an unattainable ideal of what I should look like. But no matter what the scale read, I was certain that the image the mirror presented was wrong. It turns out that the body finds ways to protest extreme dieting and I brought on a potassium loss that needed medical intervention to resolve. This crisis prompted turning over a new leaf. I became a mom and knew I had to realign my efforts to take better care of myself, shake off old beliefs and toss out radical thoughts about body image: skinny or fat? Does it have to be one or the other? I will never forget my acupuncturist telling me that being skinny wasn't a healthy choice, and that I should think of Kim Novak, a 1950s-era actress with womanly curves who was very beautiful.
Fast track a couple of decades (a few pounds lost; some gained -- the yo-yo effect we know so well) and then, like a bolt from the blue: menopause! I never imagined the peace of mind that was possible in this transformation. I embraced the weight gain that naturally ensued and began to eat better and enjoy food. The feelings I knew as a child, about sitting around the dinner table with loved ones and finding comfort there with every conversation and each delicious meal, came flooding back -- as did pride and pleasure.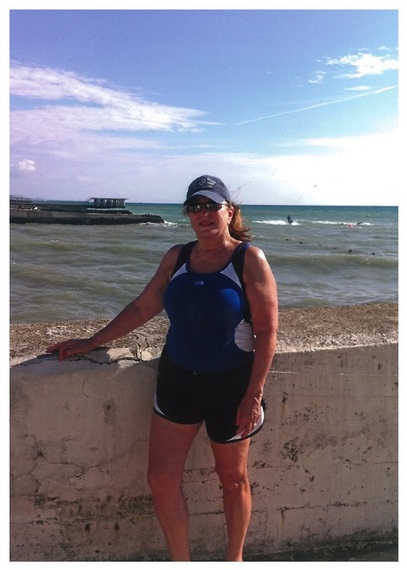 As a grandmother to my daughter's daughter I realize that I need to be a role model for the next generation. Why did it take me such a long time to appreciate the value in my acupuncturist's words? Look around, there's a standard in this country that is harmful to women. Life is lived in many shapes and sizes: one's form following the functionality of eating well.