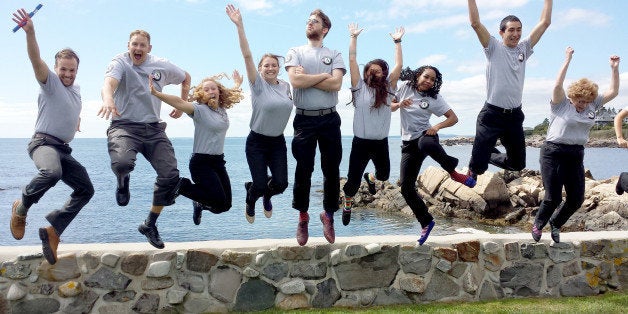 Young Americans today are facing the crisis of unraveling traditional communities and social structures. In fact, 1 million students drop out of school each year, and 17 percent of youth aged 16 to 24 are out of school and work. This isn't just a problem about unemployment or a weak future workforce -- it escalates to encompass poverty, illiteracy, food insecurity, homelessness and a lack of health care, leading to a weakened civilization.
How do we address this? There is already a good model in place, and it's called national service. Groups like AmeriCorps, the Peace Corps, and other service organizations have a huge impact in the United States and around the world. They support communities, help people improve their lives and provide additional "human capital" to organizations that serve disadvantaged people.
But they also help build a strong future workforce that is socially conscious, motivated, innovative, tenacious and talented. While serving their communities, corps members develop and deploy skills in communication, problem-solving, teamwork and leadership -- skills that employers increasingly say are vital in the workplace.
a positive attitude (84 percent)
communication skills (83 percent)
an ability to work as a team (74 percent)
According to a report by Voices for National Service, the skills people acquire during their national service make them more likely to be employed and to earn higher salaries over the course of their lifetimes.
Sixty-seven percent of AmeriCorps state and national members and 70 percent of AmeriCorps National Civilian Community Corps members reported that their service experiences provided them with an advantage in finding a job. While serving, young people acquire expertise that is particularly relevant to the rapidly growing nonprofit sector - the third largest industry in America's economy, employing 10.5 million workers, or one-tenth of our workforce.
Long-terms benefits for society
In addition to preparing people for lifelong careers, national service also increases the likelihood that corps members will continue working in fields that benefit society. For example, according to the Voices for National Service report, two-thirds of Community HealthCorps alumni, many of whom had no prior experience in health care, went on to pursue careers as doctors, health educators, social workers, medical assistants and registered nurses after spending a year promoting health care in underserved communities.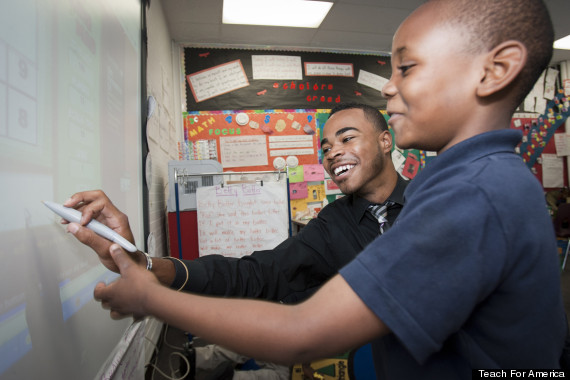 Similarly, about two-thirds of Teach for America corps members, who teach in low-performing schools for two years, remain in the education sector as teachers, administrators, advocates and innovators after their service is over.
National service also encourages people from low-income backgrounds to pursue public service careers where they can make a difference to others. Forty-four percent of minority and 46 percent of disadvantaged alumni of Corporation for National and Community Service programs are employed in public service, versus only 26 percent of comparison groups.
Cisco has long recognized the importance of national service, both to the corps members and to the community. For example, we partner with educational service organizations like City Year and Teach For America to grow their corps members and reach more students.
The foundation of this commitment will be the Service Year Exchange, a technology platform that will increase the number of available Service Year opportunities by:
certifying positions offered by nonprofits, government agencies, colleges and social enterprises
engaging a wide range of donors in funding the positions through crowd funding
allowing prospective corps members to find opportunities, fundraise for them and then document and share their experiences
Through The Service Year, we can create a sense of common purpose rooted in active citizenship, and we can reverse the growing sense of disconnectedness. By giving young Americans a stake in the outcome of their communities, we can renew our civic identity while providing people with skills and experiences that they can use throughout their lives.
How do you want to be involved in The Service Year? Are you an organization in need of the human capital that corps members can provide? Are you a young person who wants to do meaningful work? Or are you someone who believes in its potential and wants to donate? Visit youserve.org and find out how you can participate.
Calling all HuffPost superfans!
Sign up for membership to become a founding member and help shape HuffPost's next chapter