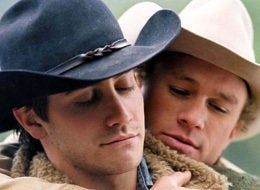 Television is often touted as one of the banes of our culture, but it can also be of great service to the empowerment and uplifting of society. To honor this phenomenon I kicked off my Gay Pride weekend in Los Angeles at a star studded panel, "LGBT Youth in Television - Tweens, Teens, & More!" It was the second annual Youth pride event sponsored by the Television Academy's Diversity Committee and hosted by none other than our steadfast, LGBTQ supporter , and self-declared "divorcee who is now anti heterosexual marriage," Kathy Griffin!
The event was produced by Steven Wishnoff, Television Academy Diversity Committee member and the first person to produce their LGBT specific events. Steven was inspired to create the event in response to the alarming number of lgbt teen suicides over the past couple of years. He wanted to bring together a panel of experts currently in the field in service to identifying the challenges faced by the TV community and the impact that results from creating accurate depictions of lgbt or questioning youth/young adults. Robert Bradley Sears, Executive Director, The Charles R. Williams Institute on Sexual Orientation Law and Public Policy opened the evening. He cited alarming statistics indicating that 44% of the homeless youth in Los Angeles identify in one of the lgbt categories, and 40% of LGBT youth report experiencing rejection when they come out. He reported that LGBT youth are two times more likely to smoke, use drugs, or contract an STD and four times more likely to commit suicide.

Attendees supporting the critical role that TV plays in providing our gay youth with positive images spanned four decades, including Florence Henderson and Barry Williams (Brady Bunch fame), Amanda Bearse (Married With Children) all the way to the panelists who are presently creating relevant content serving our LGBT youth by broadcasting messages of love and acceptance across our TV screens (Adam Ruggiero, Degrassi; Sarah Lindman - The N/Teen Network, Martin Ritchie, Stuart Krasnow, The Janice Dickinson Modeling Agency; Scott Baily, Daniel Sladek - Prayers for Bobby; Patrick Sean Smith, Calvin Owens and Dilshad Vadsaria, Greek; Daniela Sea, Ken Storer, Law and Order (Transitions).

It is no secret that the LGBT community has been serving our culture in the television and entertainment industry for decades. Florence Henderson shared with me that her inspiration to support the LGBT community comes from the fact that it was gay men who took her under her wing and supported her when she arrived in New York and landed her first Broadway Show in the 1950's.
Nonetheless, the first images of gay people on TV in the 1950's were severely derogatory. Panelist Stephen Tropiano, and author of The Prime Time Closet: A History of Gays and Lesbians on Television says that those images were largely of panel psychologists on talk shows decrying gay people and discussing how to cure them. Flash forward to the seventies and the premiere of the critically acclaimed Soap, which starred Billy Crystal playing openly gay Jodie Dallas. Although the show ran for four years on ABC there were advertisers pulling out along with boycotts and letter campaigns before it ever went on the air. In the nineties Ellen Degneres provided a profound service to the LGBT community by coming out of the closet on her show. Afterward the ratings tanked and the show was canceled.
Flash forward again to today and you can count a significant number of TV shows portraying positive images of LGBT Youth on high profile networks including ABC Family, Oxygen, Logo, and Here!. Speaking with ABC Family's Greek creator, Patrick Sean Smith (creator of Everwood), I was inspired to discover that there are indeed creative people in the industry committed to serving LGBT youth by providing accurate, honest depictions of the reality of being young and gay in our society. Greek is set on a college campus where Calvin Owens, played by Paul James, deals honestly with the issues of being a young, black, and openly gay fraternity brother. James, who is straight, told us that he doesn't experience a lot of backlash in playing the gay role. Nonetheless, with an understanding of the level of intolerance and homophobia that still exists in our culture he sees the service that shows like Greek provide by educating and familiarizing people with issues they may have otherwise been unwilling to understand.
Prayers for Bobby is a true story starring Sigourney Weaver who plays a mother that could not reconcile her adherence to her Christian Presbyterian beliefs and her son Bobby's homosexuality. As a direct result when he was 20 he threw himself off a freeway overpass and died instantly leading his mother to personal transformation and acts of courage as a fierce activist for PFLAG (Parents and Friends of Lesbians and Gays). Jody Huckaby, Executive Director, PFLAG, shared with me, "This film is a story of the human spirit that provides an opportunity to look into the lives of these people who had to go through profound adversity to resolve ignorance, reconcile religious beliefs, and finally accept who they are. Religion is still a barrier to equality and acceptance. We saw how marriage equality played out as a result of religion here in California." Scott Bailey, who stars in a gay role opposite the title character in Prayers for Bobby, said that it was the most meaningful role he has ever done. He also said that he knows firsthand how this film is serving our culture having seen his own conservative family gain a more positive perspective on lgbt issues as a result.
I don't watch a lot of television as an adult. However, when I was a teenager I know I would have been greatly served by the message, "You are okay. There is nothing wrong with you. Others are going through what you are going through. You still deserve nothing less than total love and acceptance." Thanks to trail blazers like Billy Crystal, Ellen Degeneris, Eric McCormack and Sean Hayes (Will and Grace) and our current Television creators and actors who are serving gay youth by broadcasting this message. As a result, even If only one life is positively changed or one mother who doesn't understand becomes more understanding or suicide among gay youth is reduced by only one percent, it would be worth it.
Please comment on how positive images in media and television have personally empowered you, whether you're gay/straight, black/white and all shades in between!

In an ever-changing world Jason's coaching empowers you to start living life on your terms, creating a career and life based on personal integrity and authenticity! Learn more at www.jmannino.com and request a free copy of Jason's e-book: Mind Your Mind, Manage Your Thoughts: Tips to Turn Your Mind Into Your Ally by e-mailing info@jmannino.com