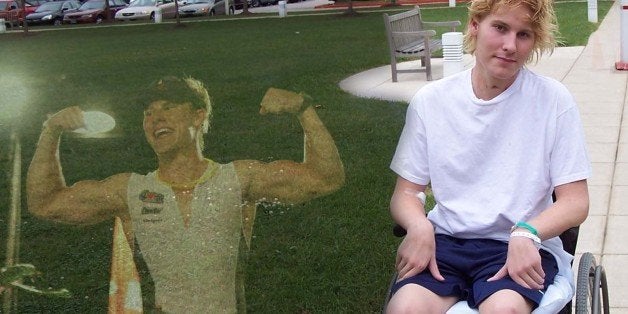 I am not a doctor, nurse, physical therapist, specialist, EMT, paramedic, or healthcare professional. However, I do have some medical knowledge -- and it's all based on personal experience. I may not have a medical degree or a nursing license, but I have memories that I am reminded of every time I catch a reflection of my scars in a mirror.
My life changed one month after graduating from high school in 2004. I was on my way home from swim practice and was involved in a near fatal car accident with a speeding dump truck. I lost 60 percent of my blood, my heart moved across my chest, my lungs collapsed, and my major organs and pelvis were pulverized. I had to be brought back to life eight times on the operating table.
While I was in a coma for two months, I was unable to move or talk, yet I was often aware and could hear and see when I was being weaned off the heavy medications. Eventually, with a lot of support, I clawed my way back to reality (and more importantly, being able to interact with reality). At first I could only blink my eyelids. Soon, I could squeeze a hand. My progress persisted: I gradually emerged from my locked-in state, and three years later went on to make a full recovery. I mark my return to normal with two particular achievements: competing on my college swim team, and crossing the finish line in the 2007 Hawaii Ironman.
Today, I not only represent a result of the lifesaving capabilities of modern medicine, but also the hard work of my care providers. I am eternally thankful for the gift of life they have given me, and the life that all care providers provide their patients.
Upon leaving the ICU, the one thing I wanted to do was return in the near future and visit my care providers. I wanted to walk into the hospital without assistance or the restraint belts around my waist that helped me stand, and shake the hands of each of the amazing people that looked after my parents and I while I was immobile. Any form of improvement or progress -- even a blink or a smile -- is a means by which I could share my gratitude for the life -- my life -- they had saved. This care from people who, at one point had been complete strangers, was incredibly inspiring and helped me understand the power of teamwork, motivation, communication, and compassion.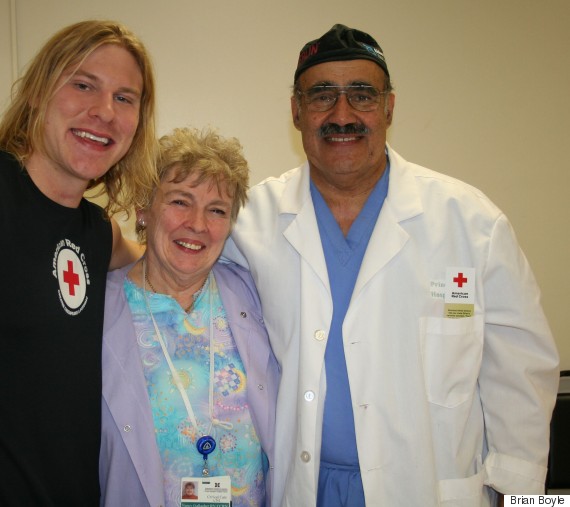 My memories of being an ICU patient are constant reminders that I am alive because of my healthcare team and prayers from family and friends. I wake up every day and move my fingers: when I realize I'm no longer in a coma, I know that no matter what happens it will be a great day.
I now have the privilege of looking back, which is what inspired me to become a healthcare advocate. Today, I'm on a mission to make a positive impact in the field of healthcare. My professional work focuses on improving the patient experience in a way that positively affects families and care providers, too. Unfortunately, health care providers don't always get the credit they truly deserve. But how can you truly replay someone who consistently provides hopes for the future, keeps families together, and strengthens communities?
In this very minute, in hospitals all over the world, there are people who are treating the sick, wounded, and dying. These people are not only saving individuals, but they are breathing life back into families and supporting causes that they believe in that will make a positive difference in their communities. This is the power of our humanity, and that is why it is critical to acknowledge the good that people are doing for others and highlight extraordinary examples of hope, compassion, and caring for others.
As a former ICU patient that has been transferred throughout the many divisions of the healthcare system, in addition to my advocacy work I would like to say, "Thank you," to all healthcare providers and EMS personnel for choosing this path in life and for all that you do each day, for your patients and their families.
True healing requires more than just medicine and treatment, which is why we've teamed up with Dignity Health to discuss how compassion and a human touch can benefit our health and our lives in myriad ways.
Do you have a personal story about compassion or big acts of kindness that you'd like to contribute? Let us know at PowerOfHumanity@huffingtonpost.com or by tweeting with #PowerofHumanity.