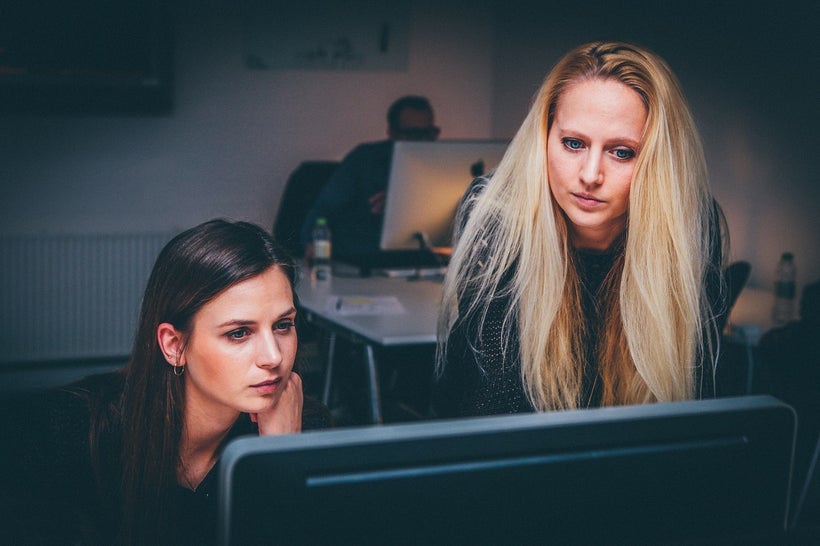 Everyone who embarks on entrepreneurship should possess some core skills needed to succeed. Most of these skills are not taught in college, but instead, they are learned from experience, our environment, and the world we live in. The things we experience from birth are what shapes us into who we are, and when you develop your skills you can apply that knowledge to any path you take to accomplish what you want.
When I think of leadership, I think of it as someone who has the ability to know what needs to be done, when to call the shots to do it, and how to problem solve. A leader who has mastered the skill, is able to make effective decisions on what is important and what will affect the business both positively and negatively.
Leaders have morals, often from their upbringing, and these morals play a big role in decision making as well. Making sacrifices for the business from a profitable standpoint can have good or bad effects and should be considered wisely. I've learned this over the years as I sacrificed much for my business. There was a time when I had to get assistance because every dime I had I put into my business. Investing in myself was not an option, it was necessary. Would I change that? Absolutely not.
When you think of a leader, you think of someone who is the head person in charge. They identify what's best for the team, including clients, employees, and investors (if applicable). They know what's fair and find a solution for problems and/or situations that need to be resolved. There are some pressures that fall on a leader and that's why it's necessary to have tough skin when you stand in the position of an entrepreneur. If you don't have it at the beginning of your journey, you will surely develop it.
On the flip side, you can have a manager that takes care of things such as time management, projects, tasks, tracking and much more, which will make things easier on you. As an entrepreneur, you will have the final say so over management, so it's essential to be great in both positions to take the business to a higher level.
As the saying goes, "Patience is a virtue." Well guess what? So is being persistent. Many entrepreneurs fail within their first year of business because things are moving too slow or not the way they expected. The fact is, no matter how slow you are moving, you are still making progress. It might be slow progress, but it is progress. Period.
I'll never forget the time I worked in a thrift store just a few years ago. There was a woman in there who was having a conversation with someone she knew but obviously hadn't seen in a while. As they were chatting about a situation, I heard her say "I've been praying about it for 3 weeks and nothing has happened yet."
I thought to myself: Since when does prayer have a time limit? And aren't you supposed to pray without ceasing? The point is, you can't put a time limit on results. Things may not happen when you want them to but if you stay consistent, you will see results in due time.
That's just the way building a business is. The momentum will build, and it'll get easier as time goes on. Don't rush it. You need to have persistence and patience to see it all the way through.
If you are looking to hire people to work for you, your success will depend on it. This is the best option if you have too many tasks at hand and you're working in your business instead of for your business. You are only one person so outsourcing and hiring your dream team will benefit you greatly.
A team of A1 players will lead your business to a much needed level of success with awesome results in record time. Things that might take you hours and hours to do can be done by your team. The one thing you should not do is be cheap. You get what you pay for and you should be paying for quality.
Be thorough with letting your team know what you expect to begin with. This way there is less confusion or none at all and your tasks can get completed effectively the first time around.
So, I've given you a little insight about what to be mindful of as an entrepreneur. Although it will take some time to develop, anyone who is driven, encouraged, and consistent can learn and excel.
If you're ready to move to the next level on your entrepreneurial journey, there's no better time than now to get in position. Learn more.
Cheryl J. Moses is an Online Business Strategist and CEO of SGID Media Group, a digital marketing agency for small business owners and non-profits to maximize their profits, influence, and exposure. She is also a HuffPo Blogger and SuperWoman at Modern Mom Business. For a free consultation, go here.
Calling all HuffPost superfans!
Sign up for membership to become a founding member and help shape HuffPost's next chapter
This post was published on the now-closed HuffPost Contributor platform. Contributors control their own work and posted freely to our site. If you need to flag this entry as abusive,
send us an email
.