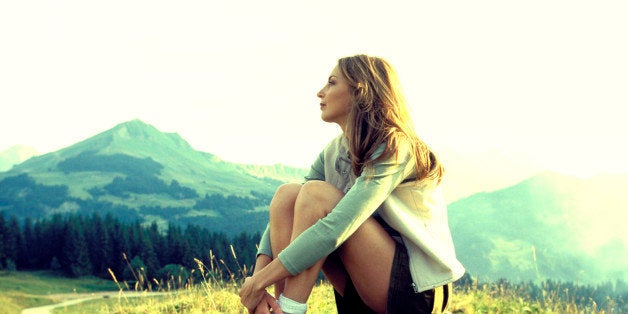 I love love. I like to read about it. I want to see it in my TV shows and movies. I couldn't be happier (if slightly jealous) for my friends and family who have found it. And divorce hasn't changed that. If anything, it may have strengthened my feelings about falling into a true and selfless kind of love.
And that probably doesn't make sense. I'm a very logical, practical person. If I said I believed in the law of gravity and threw a plate in the air the times, and it floated all three times (ignore the other issues with this hypothetical situation), I would no longer believe in that law. And yet I'm still a hopeless romantic.
I'm the girl who leaves notes and cards on a guy's car.
The girl who celebrates birthdays for an entire week.
The one who brings flowers to my mom if she's had a bad day or to my grandparents for their anniversary (even when they've forgotten and have to check the calendar).
And when I fall, I fall hard, and maybe that's my issue.
But I still want to believe that there's a guy out there that could put my needs (and my children's, now) above his own -- a man who would wake up each morning and choose to love me even when he's seen the worst sides of me.
As much as I want all of that -- the courting and the long goodnight phone calls and that moment right before that first kiss -- I know that isn't the real stuff that love is made of. It's what comes after those first few months when everything is shiny and new. It is holding someone when they've lost a family member. It's surviving that first brutal argument and then flying the white flag of surrender (even though you think you were in the right.) It is conscientiously prioritizing someone else above yourself. Love is not just a feeling; it's a choice.
That's what I want, and that's what I'm looking for. I refuse to settle for less. There are too many hearts at stake this go around. I know that some people come out of brutal divorces and say, "never again." Some survive it and relish the freedom of dating whoever they want for as long or as short of a period as they fancy. Others have admittedly searched out a "rebound." To each their own. I just know that's not for me. If I agree to date someone, it's because I could see a future with him.
Ultimately, I came to this conclusion because I value my time, and I value other people's. I don't want to break hearts (especially those of my children), and I don't want my heart broken again. Does being single around the holidays stink? Umm, yes, in a lot of ways. I've had to attend many parties and dinners sans a "plus one" already this season. At some, I've even been asked, "Who are you seeing?" or "Are there any prospects?" To which I normally laugh and make a sarcastic comment.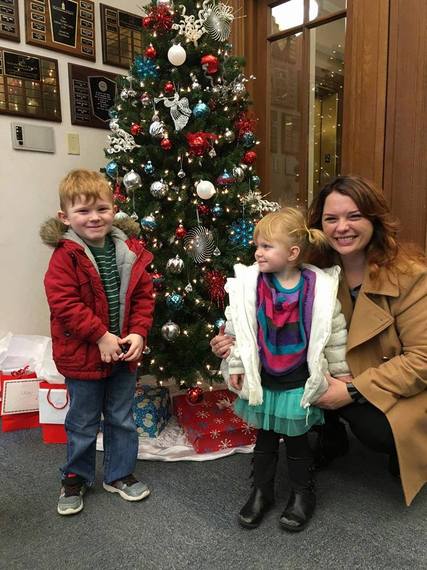 I could scrounge up a date or two for these parties, I'm sure. But for what purpose? To prove to other people that I can? To alleviate a bit of the loneliness for a fleeting moment? It just seems foolish. I am more than my marital status, and so are you.
I've been told that my lack of a relationship (because, obviously, that is a woman's definitive status *sigh*) is because I'm too picky or not picky enough or because I expect too much. That last one is probably the closest to the truth -- I do expect a lot. With two little humans watching and learning from me, how could I not? And call it picky or whatever you want; I just call it knowing what I want. And if you're out there in the Twilight Zone of post-divorce dating, too, I would encourage you to figure out what it is you're searching for. Whether you're looking for something casual, long-term, or a friendship with potential to go somewhere, just be cognizant of your goals. Because if you don't know what you're aiming for, you'll never know if you're settling.