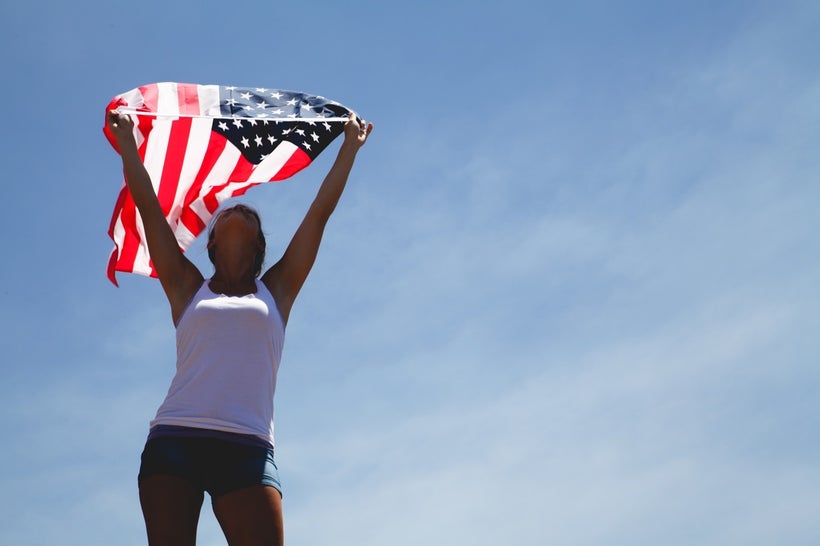 Many years ago, I set foot on this country as a 7-year-old. At first, I was sad and woefully shy. Everyone looked so different. They spoke a foreign language. And then, there was me, who was most different of all from everyone else.
But I fell deeply in love with this country.
Because as different as I was, there were so many who embraced, encouraged, and cherished that difference. They did so, because they knew how deeply similar and we are by the bonds of our humanity. And that lovely dynamic is the bedrock of our democracy.
Peter Drucker once said, "Look out the window and see what is visible but yet unseen."
I see shafts of light, goodness in our children, our students, in our neighbors, our relatives, our friends, and in the acts of strangers.
I see a nation that was founded upon, sustained by, and that has prevailed because of relentless hope.
I recently met with a cherished and inspiring mentor, Frances Hesselbein. Frances is a Presidential Medal of Freedom Recipient. She was CEO of the Girl Scouts, the 1st woman on the cover of BusinessWeek, the co-developer of the US Army's leader development model, and who once turned down the US Secretary of Education cabinet post because "The Girl Scouts need me right now."
Today, in the darkest of our times, when we observe the lowest level of trust and highest level of cynicism, the call for leaders who are healers and unifiers must be heard. Wherever we are, whatever our work, whatever our platform or forum - from the watercooler to the stadium, we must find the language that heals, the inclusion that unifies.
We can be as brave as those who came before us, and reclaim that hope by bridging across differences, to find "the language that heals and the inclusion that unifies."
The day before the election, I read this op-ed titled Malice Toward None, by Duke junior Matthew King. In it, he writes:
After Election Day, we will not only have to reconcile ourselves to our new president, but also to each other. I hope we can put aside the language of enemies and will ourselves to become friends again....
Tomorrow, more than 100 million Americans will vote, making choices they consider to be "virtuous acts" in the best interests of the country. That alone is a great miracle. If, after the election, we can forgive each other in the spirit of "malice toward none, charity for all," then that will constitute an even greater miracle.
If, after the election, we can forgive each other in the spirit of "malice toward none, charity for all," then that will constitute an even greater miracle.
Matthew's writing reminds me of the goodness and wisdom in our millennial generation.
This is one of the reasons why we can move forward, without reservation and with relentless hope.
Photocredit by Josh Willink via Pexels.
Calling all HuffPost superfans!
Sign up for membership to become a founding member and help shape HuffPost's next chapter
This post was published on the now-closed HuffPost Contributor platform. Contributors control their own work and posted freely to our site. If you need to flag this entry as abusive,
send us an email
.