Two and a half years ago, horrific flash floods buried two of the five Cinque Terre towns in mud. My favorite town, Vernazza, was left uninhabitable for months as the Italian army and emergency workers helped dig it out. I wanted to be sure the Cinque Terre was ready for prime time before we produced our new show on the area -- and thankfully, after lots of hard work, it is.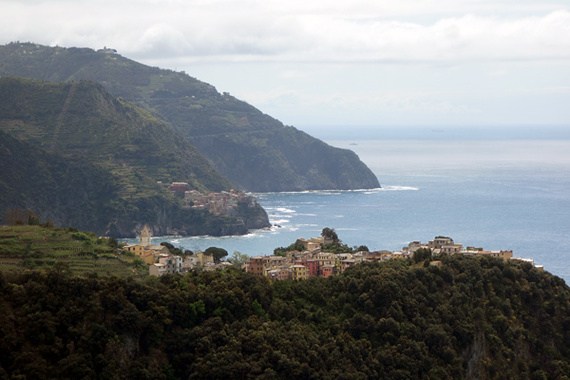 Imagine five wonderfully remote and rustic port towns dotting the most rugged part of the Italian Riviera. Here are two of those towns -- each connected by very scenic trails.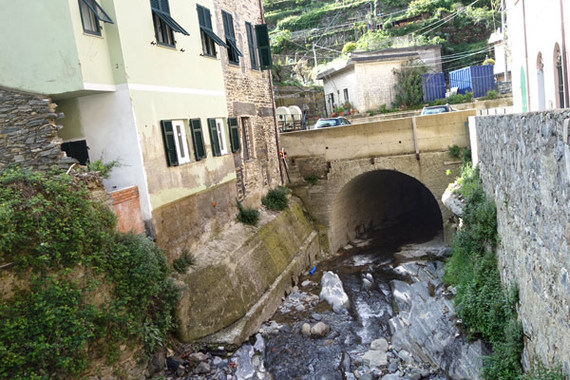 Throughout Europe, there are towns built along ravines where rivers run into lakes or the sea. As their town grows, someone gets the bright idea to pave over the ravine and build a practical main road, rather than a charming but impractical line of little bridges. Vernazza (whose name means "little Venice" in the local dialect, for its many long-gone bridges) was one such town. Generally it's not a problem, and the stream runs peacefully in a canal under the main drag. But in October 2011, a year's worth of rain fell in a couple of hours. The steep surrounding hills functioned as a funnel, a wall of water hit the town, and the underground stream got jammed up. The violent torrent washed cars and mud and rocks -- anything in reach -- through the city and into the sea, and buried every ground floor in mud. Today, Vernazza has made sure its drainage system is ready for violent weather -- destructive weather that all the world likely will find routine in the future.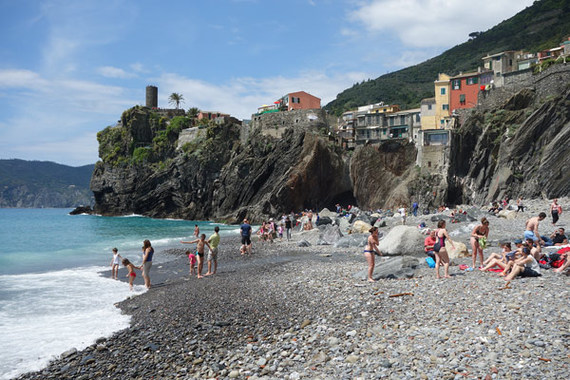 While the flood of 2011 was a disaster that swept several locals out to sea (their bodies actually washed up in France), one benefit of the flood in Vernazza was the creation of this wonderful beach at the edge of town.
Having visited Vernazza for over 30 years, I now have many friends in its cemetery. I remember following one of these dear friends, Monica, past the tombs in her town's cemetery as she recalled her departed friends.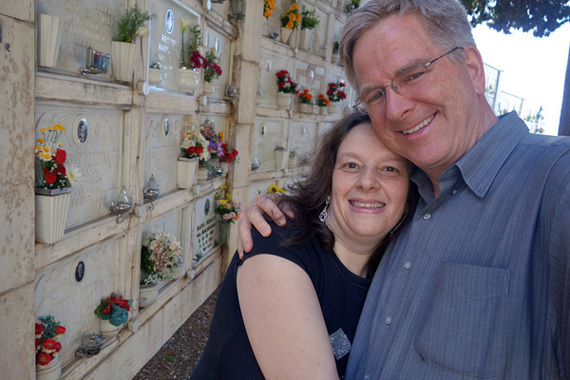 When I first came to the Cinque Terre as a scruffy backpacker, Monica's father, Lorenzo, befriended me and made me welcome at his restaurant. That was back in the 1970s. Lorenzo is now enjoying an eternal view from a cemetery high above his town, and his daughter Monica, seen here, runs the family restaurant. Twelve years ago, Monica took me to the cemetery overlooking her town, with our cameras rolling. And with this visit she took time out (on the day her restaurant was opening after being closed for the winter) to take us up to the cemetery again. To follow my dear Vernazza friend Monica through her town's cemetery and hear her remember her departed friends illustrated the beautiful function cemeteries provide.