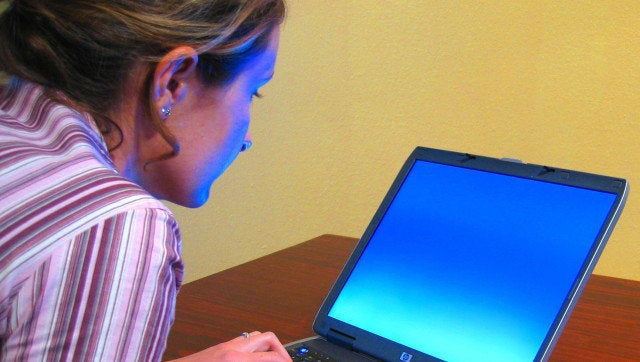 Even though the messages it contained were not always positive, it was a pleasure to read "Post-Industrial Journalism," an essay outlining the current state of the journalism industry (or lack thereof) and where we go from here.
Brilliantly researched and written by C.W. Anderson, Emily Bell and Clay Shirky, it was a refreshingly realistic read on where journalism is and where it's going. There is a lot in the essay of concern to those who seek to practice journalism as a profession, like me, but there's also much to get you excited about the opportunities that the future will hold.
Challenges that journalism faces today have been developing for years now. As I prepared for graduate school in journalism at DePaul University in August 2008, I was well aware of them, writing, "Times are bad right now for journalism, and they're only going to get worse, so the experts say."
But I knew I had a passion for writing, telling stories, helping others, and journalism in general. So I went ahead with my plans full force. And I'm glad I did.
I'm by nature an optimist. I prefer to look at the positives. I believe with experimentation, hard work, and collaboration, opportunities can be created. I also believe in a dose of reality so you can make educated decisions. In that spirit, here are 10 paragraphs from the 100-plus-page "Post-Industrial Journalism" that I found particularly well written and revealing on where journalism is today and where it's going.
1. How the role of the journalist is changing
The journalist has not been replaced but displaced, moved higher up the editorial chain from the production of initial observations to the role that emphasizes verification and interpretation, bringing sense to the streams of text, audio, photos and video produced by the public.
2. News can't be thought of as a finished product anymore
In our interviews with working journalists, we were struck by the degree to which all news organizations remain trapped in a basic newsroom workflow that sees the ultimate goal of journalistic production as a singular, finished product. Rebuilt news institutions will design their workflow around a new, basic fact: News is never a finished product, and there is never a daily paper or evening newscast that sums up the work of the entire day.
The importance of news isn't going away.The importance of dedicated professionals isn't going away. What's going away are the linearity of the process and the passivity of the audience. What's going away is a world where the news was made only by professionals, and consumed only by amateurs who couldn't do much to produce news on their own, or distribute it, or act on it en bloc.
4. Old way of doing business is history
News organizations should obviously do what they can to improve their income, but the reliable revenue, high profits and cultural norms of the news business in the 20th century are gone, and the ecosystem that reliably produced such effects is gone as well.
5. Platforms now break news first
The change in the ecosystem here is that functions previously executed among competitive news organizations, and especially scoops and breaking news, are now taken over by platforms. Any given news organization may set itself up to be faster at breaking sports news than Deadspin, say, or faster at breaking tech news than Scobleizer, but no organization today can consistently beat Facebook or Twitter on speed or spread.
6. Change is only beginning
That "End of an Era" story, though, is itself ending. We are living in the least diverse, least inclusive media environment we will inhabit for the foreseeable future, which is to say that the ecosystem forming around us will include more actors and actions than even today's environment does.
7. Advice for journalists
If you were looking for an ideal mantra for a journalist, writer, analyst, media artist, data miner or any of the other roles and tasks that matter today,"Proceed until apprehended" is a good one. As an NPR executive said to Andy Carvin during his invention of the curated Twitter news feed,"I don't understand what you're doing, but please keep doing it."
8. Advice for new news organizations
Our overall recommendation for new news organizations is even simpler than for journalists or for legacy organizations:
Survive.
9. On the production of news
The production of news has moved from being a set of jobs to a set of activities; there will always be a core of full-time practitioners, but there will be an increasing amount of participation by people working part-time, often as volunteers, and distributed by people who will concentrate less on questions of what is news and what isn't than on questions like "Will my friends or followers like this?" Increasing overlap and collaboration between the full- and part-time practitioners, and between the employees and the volunteers, will be a core challenge over the rest of the decade.
10. "A commitment to adapting"
More than any one strategy or capability, the core virtue in this environment is a commitment to adapting as the old certainties break and adopting the new capabilities we can still only partially understand, and to remember that the only reason any of this matters to more than the current employees of what we used to call the news industry is that journalism -- real reporting, about whatever someone somewhere doesn't want published -- is an essential public good.
Related
Popular in the Community