Paris seems to have been hit by the newest craze, the making of pixelated art using these colorful little pieces of paper. While the whole thing may have started simply enough with some Super Mario Bros reproductions, it seems things have been taken to the next level.
Post-it War hosts 1,000+ photos of the ongoing window art, as the battle continues. It's only a matter of time before this craze hops the pond.
Time to put your money into paper.
Check out the slideshow below to see some of the best pieces, courtesy postitwar.com.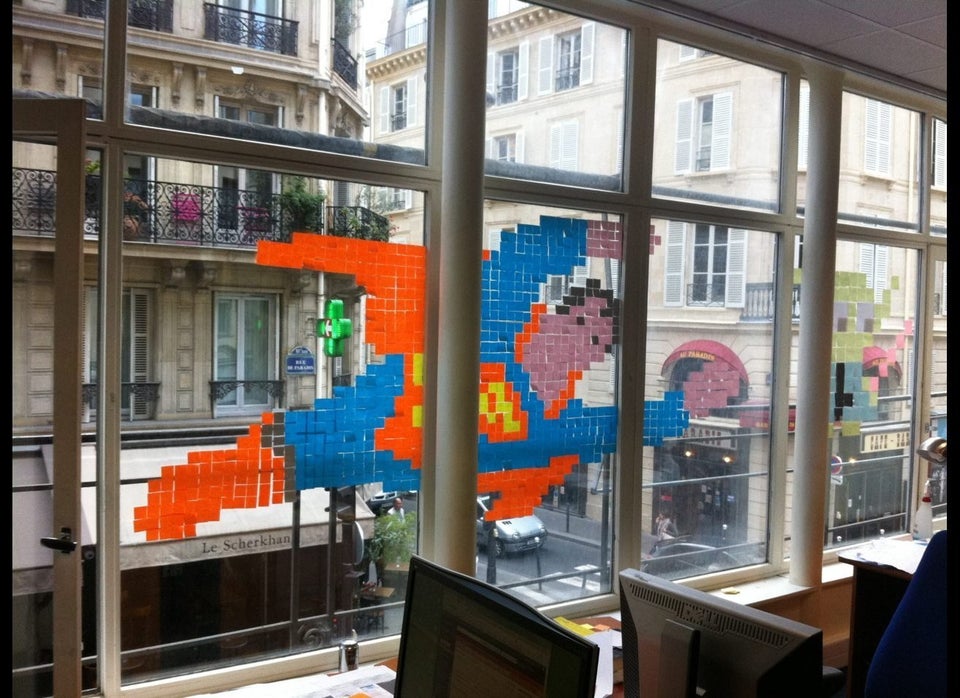 Related
Popular in the Community