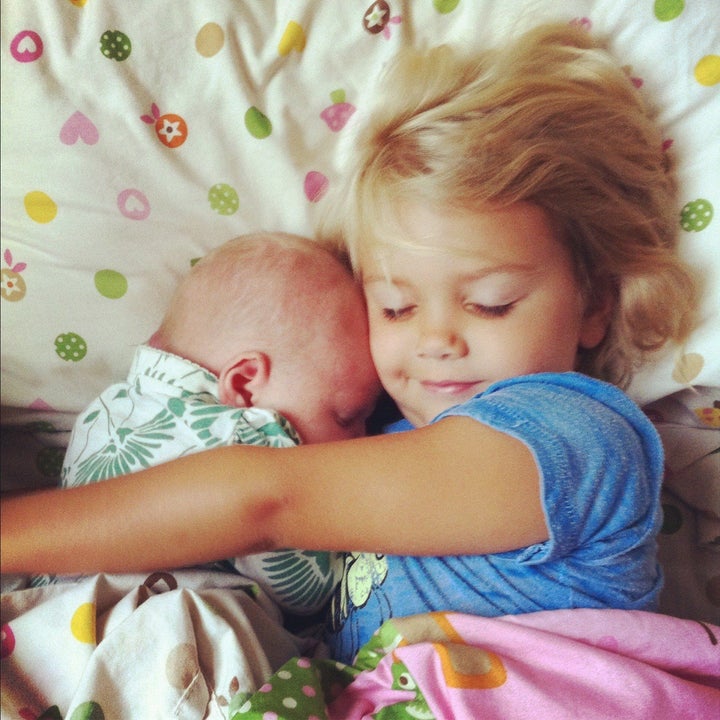 Every day I take photos, probably several dozen. I capture little moments of my life and post them on Instagram. The bright, blue California sky. My two girls holding hands, my 3-year old in her underwear helping me make muffins. They are sweet, colorful and poignant pictures, snapped carelessly sometimes and yet with intent.
But they don't tell the whole story.
What I don't take photos of is my husband and me bickering at 5 a.m. because our oldest has awoken from a nightmare and the baby is stirring and we're both sleep-deprived and stretched too thin. I don't take photos of the two of us taking turns bouncing a colicky infant around our living room at 9:30 p.m. for the sixth night in a row, after the toddler has finally gone to bed and we're both exhausted. I don't take photos of the bottles of wine I eye greedily throughout my day, hungry to take the edge off this stressful time in my life. I don't display the envy I feel for my friends who don't have kids, my friends who are enjoying summers at the beach and traveling to visit friends and family.
I also don't take photos of my fleshy postpartum body that makes me turn away from the mirror every day, scolding myself for not sticking better to my diet. And I certainly don't take pictures of our sorrowful bank account, the very one that leaves me crying in heaves once a month as we struggle to make rent and pay preschool dues. I can't take pictures of how frustrated I feel to not be writing, to barely have time to respond to emails or to help friends with projects. I don't know how to capture the anxiety I feel about how my husband and I will make it through our girls' early years and survive happy and romantically attached. I can't show you the moments in which I feel worried about my career, my future books or about when and how I'll ever find time to write again.
So I don't. I just take photos of the pretty parts. Of my toddler's face, lit up by the sun casting off the Pacific Ocean, or the way the baby purses her ruby lips in her sleep. I take photos of my handsome husband holding hands with my oldest daughter as they stroll close to the ocean. I take pictures of our wonderful friends who stop by, the very friends who later confess to me that my life looks idyllic.
But that's where the disconnect sets in. Several times in the last few weeks, different people have remarked on how idyllic my life looks. My two beautiful girls, the little house in Santa Monica, the California sunsets and constant friendly gatherings. And, yes, those things are real, and I'm grateful for them every day.
But most of the time I feel frazzled, depressed and coiled tight with anxiety. Being a mother is hard. Being a wife is hard. Being a writer is hard. Living in California is hard. I worry about the future a lot. I worry about the present. I worry that I'm not being present.
And maybe that's where the photos come in. I spend so much time feeling like things aren't good enough that when they are, I take a picture, desperate to hold onto that moment for just a little longer.
I know these first months with a newborn are one-of-a-kind, that each day moves me toward a place where I'll be able to breathe a little easier. I just wanted you to know that my life isn't perfect, that instead it's built up of a series of wonderful, terrible, beautiful, tiny, tragic, flawless and human moments.
PHOTOS: My Instagram Life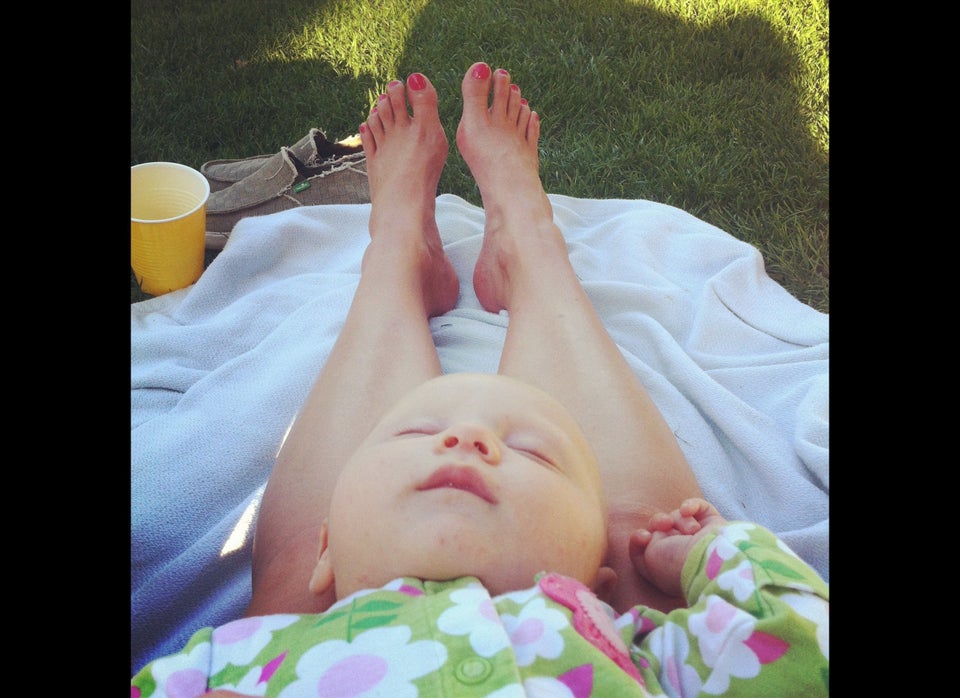 Claire Bidwell Smith's Instagram Photos
Related