You know, not everything is about race. We have a black president, and black people can go to the same places as white people. And at least 50 percent of Americans believe our great nation has moved beyond its dark, racist past.
If you don't believe it, check out these examples of the equitable, post-racial society we now live in. These lovely messages were sent as emails or corrections submissions to Huffington Post reporters.
Warning: This post contains language that may be offensive to some.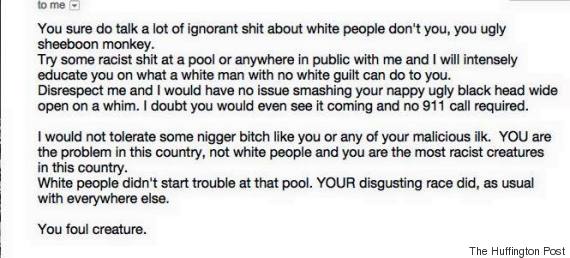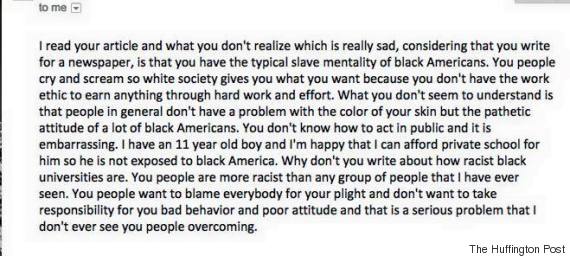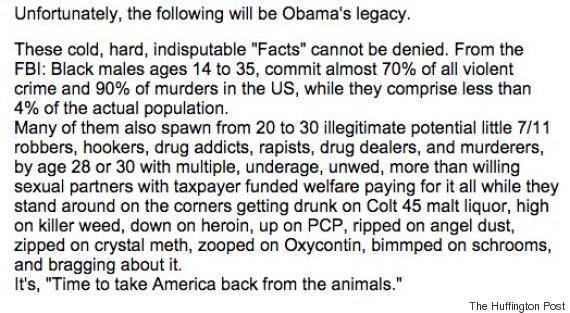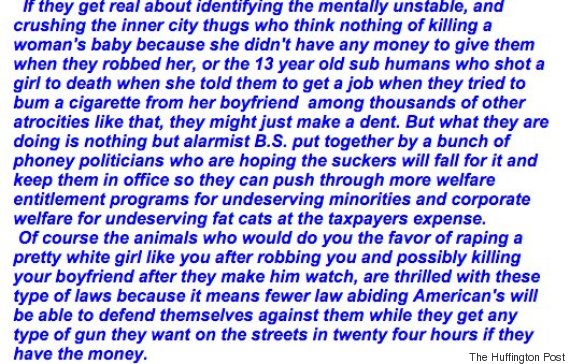 No one tell Supreme Court Chief Justice John Roberts, who two years ago argued that racism was over as he struck down key provisions of the Voting Rights Act.
"During the Freedom Summer of 1964 in Philadelphia, Mississippi, three men were murdered while working in the area to register African-American voters," he wrote. "On 'Bloody Sunday in Selma, Alabama, in 1965, police beat and used tear gas against hundreds marching in support of African-American enfranchisement. ... Today both of those towns are governed by African-Americans mayors."
"Our country has changed," he added.
I wonder if he's sure about that now.
Several HuffPost reporters contributed.
Before You Go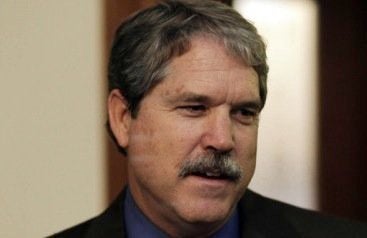 Racist Remarks Made By Politicians
Popular in the Community