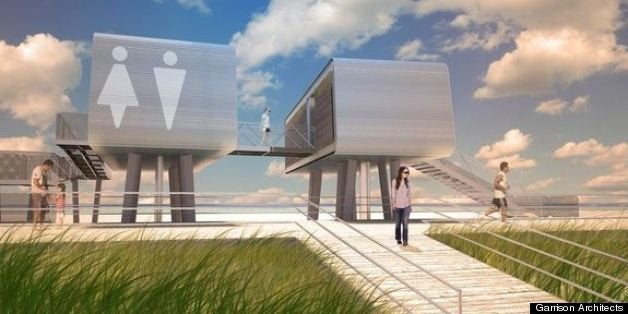 After Hurricane Sandy ravaged New York City's coastlines, city officials knew that any effort to rebuild the damaged beaches had to make sustainability a top priority. Rather than simply replacing what was destroyed, they had to make sure new structures on the shores were built to withstand the next Sandy-like storm.
Enter: Jim Garrison. In December, his Brooklyn-based firm, Garrison Architects, was contacted by the New York City Department of Design and Construction to build a collection of lifeguard and comfort stations for beaches in Staten Island, the Rockaways in Queens and Coney Island in Brooklyn. The new permanent structures are intended to replace those that were destroyed by Hurricane Sandy in October 2012.
Garrison Architects was awarded a $106 million contract to build at least 35 buildings on an ambitious deadline: 19 of the structures are expected to be open this Memorial Day weekend. [On the Ground: Hurricane Sandy in Images]
"There's still a lot to do, but it's great to finally see them in place," Garrison said. "I'm very critical of our work all the time — I judge us according to the highest standards, but I think these are very good."
With only five months to construct the beach stations, Garrison and his colleagues came up with a design for so-called modular buildings, which are structures that are put together from prefabricated sections, or modules.
"We've been working on this process for quite a while," Garrison told LiveScience. "We wanted it to be highly industrialized, something capable of being built in a factory with all its components. It had to be a system that was prototypical and repeatable."
The steel-framed modular stations will sit on a series of pilings, elevating them above current storm-surge levels put forth by the Federal Emergency Management Agency and making them flood resistant. But Garrison also wanted the facilities to be energy efficient, equipped with solar panels to help generate electricity and hot water heating, skylights to capture natural sunlight and ventilation that takes advantage of wind coming off the water.
"It was our belief that they had to be extremely sustainable," Garrison said. "Our first idea was to design them in such a way that they were totally open structures, where the breeze could flow through and the sun could shine in. Our mantra is to use passive means to make buildings sustainable by absolutely maximizing the effectiveness of ventilation, control of the sun and insulation. Then, we add as little mechanical systems as possible."
The stations are 12 feet (3.7 meters) tall by 15 feet (4.6 m) wide, and extend up to 57 feet (17.4 m) in length. The structures are made of stainless steel to protect them from saltwater damage, and they are free of painted finishes — features that will help them stand up to conditions along the shoreline.
"Buildings on the beach get sandblasted daily," Garrison explained. "And if there's a rainstorm, they get drenched with saltwater, so we have to be very careful with all of that."
"It's an approach that could certainly be repeated in other cities," Garrison said. "A large conversation in the community has to do with what our city is going to be like as we start to deal with these types of issues. I imagine other cities will want to look at this approach as a means of responding to extreme weather."
Copyright 2013 LiveScience, a TechMediaNetwork company. All rights reserved. This material may not be published, broadcast, rewritten or redistributed.
Related
Before You Go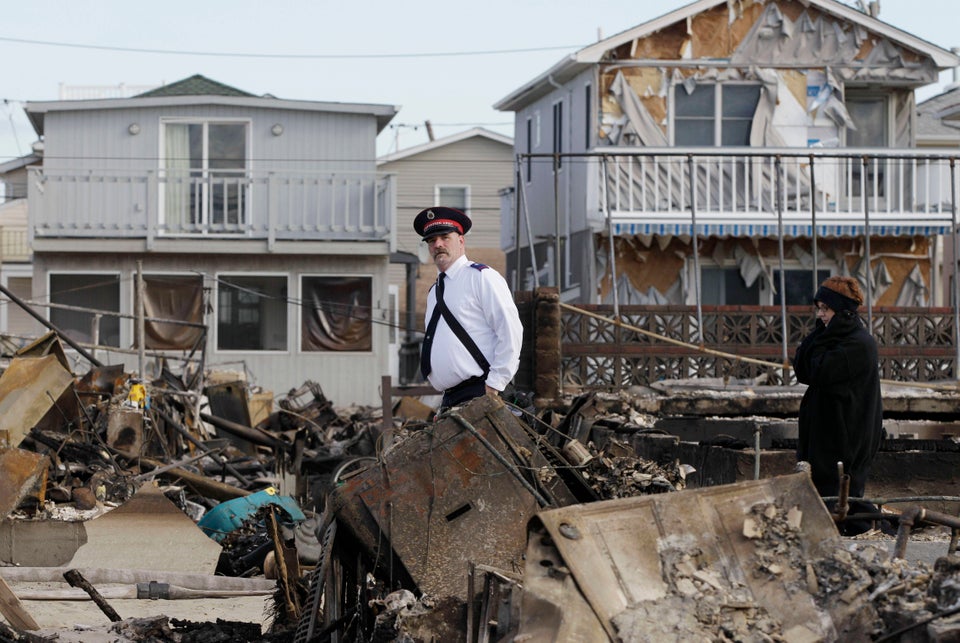 Hurricane Sandy