The holidays have a way of bringing out the best that humanity has to offer, and the PostSecret project is an illustration of just that.
Created by Frank Warren, the project is a collection of anonymous secrets shared creatively on postcards.
Throughout much of the year, the postcards received are heartbreaking and tragic, reflecting all the ways in which our society can be cruel and unforgiving.
But the holiday secrets, says Warren, showcase what's good in us all.
"Holiday secrets remind me that the generosity we share is boundless," he told The Huffington Post. "They are secrets we can all relate to and they often bring a smile to our faces."
Last Christmas season, for example, a California mother named Susie wrote in about not being able to give her 4-year-old daughter the ballerina jewelry box that she had wanted. As luck would have it, the jewelry box was delivered to the wrong address and the recipient ended up keeping it for themselves
After reading her secret, Hayley sent in the postcard below to the project, in the hope that Susie would see it.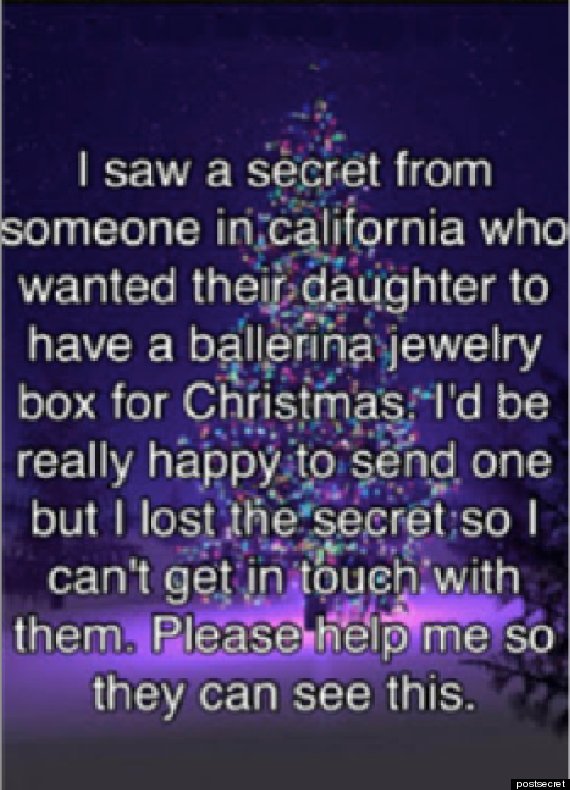 Susie and Hayley managed to get in touch with each other through comments on the post, and Hayley ended up sending a ballerina jewelry box just in time for Christmas morning.
"It's all because of you, Frank," Susie wrote in a letter to Warren. "You and your wonderful work that you do bringing strangers together." She went on to say, "Please, always remember what was good about the (PostSecret) app and not just the bad."
This isn't the first time a virtual postcard has resulted in real-life kindness. In December 2009, Warren received the postcard below from a mother who had just lost her job and wasn't able to afford Christmas gifts for her son.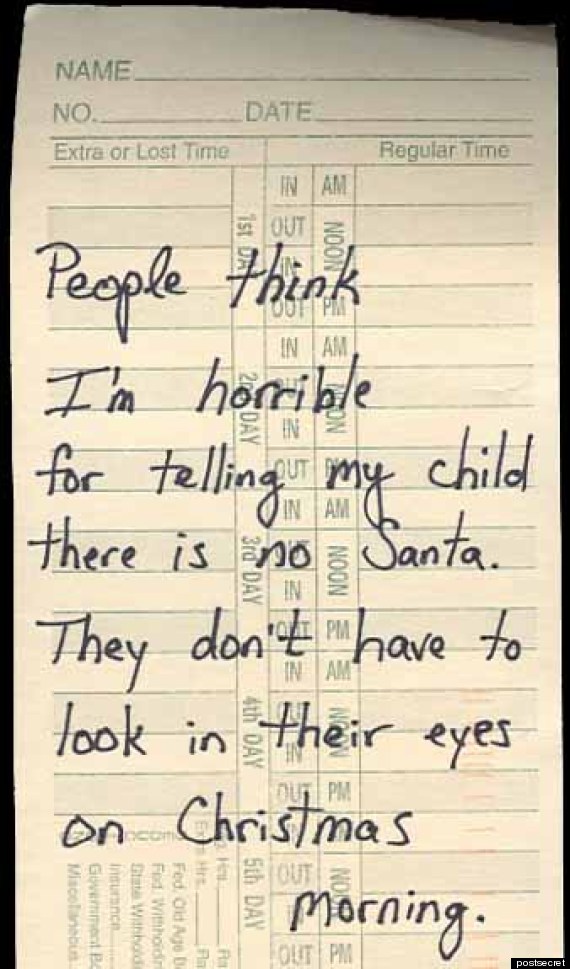 Soon after the postcard went up, the sender began receiving gifts from PostSecret readers. A special donation website was also set up so that people could contribute independently. Ultimately, she was so overwhelmed with the generosity and abundance of donations received, that she sent out a message asking people to donate to the Salvation Army instead.
We're celebrating the joy of Christmas season with some of our favorite holiday secrets.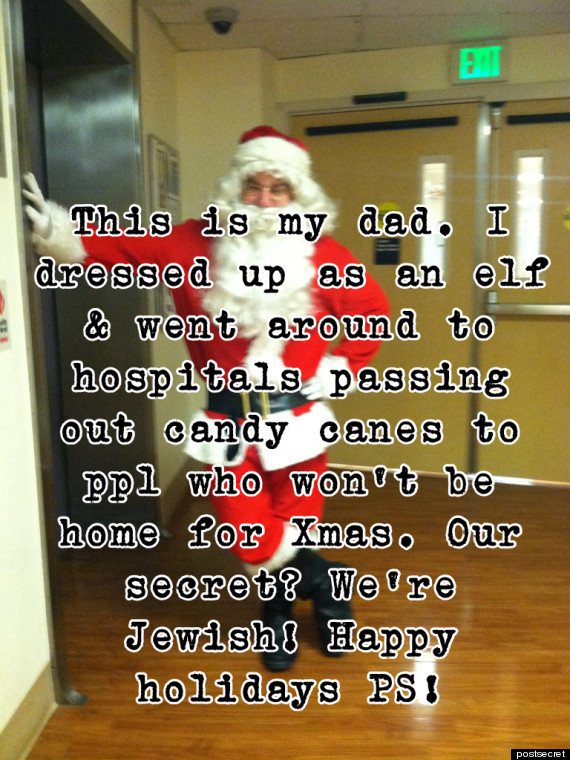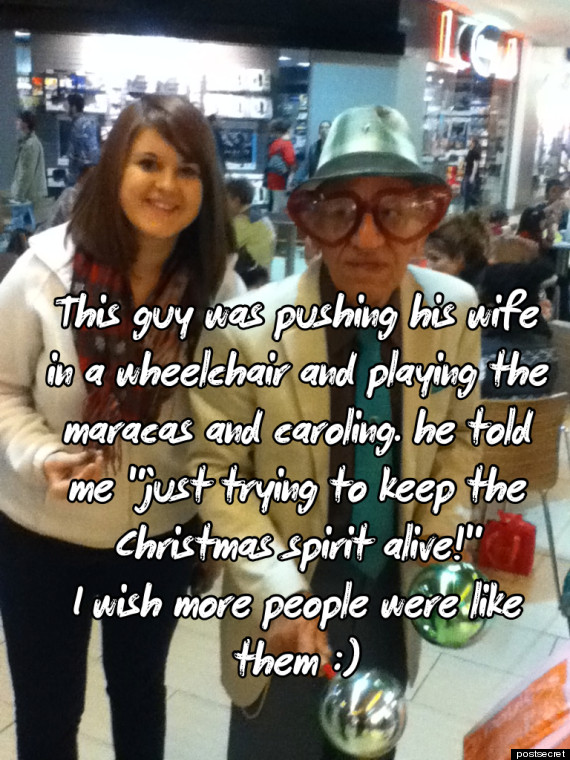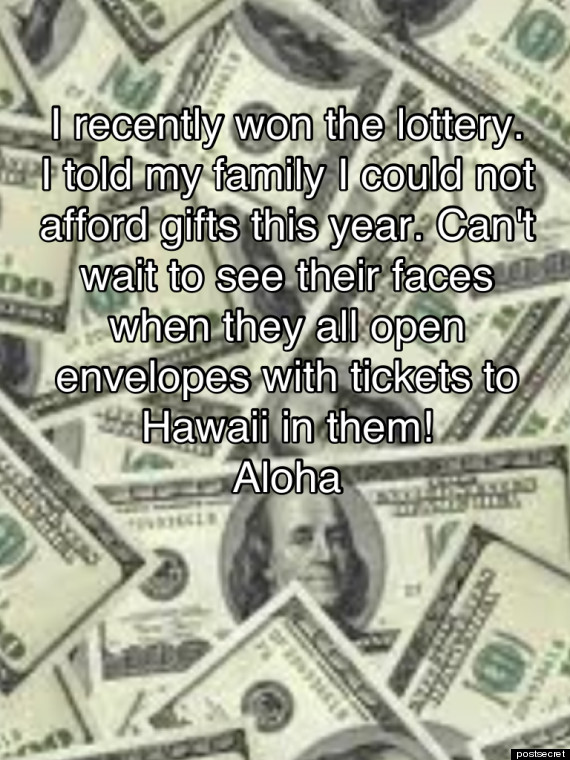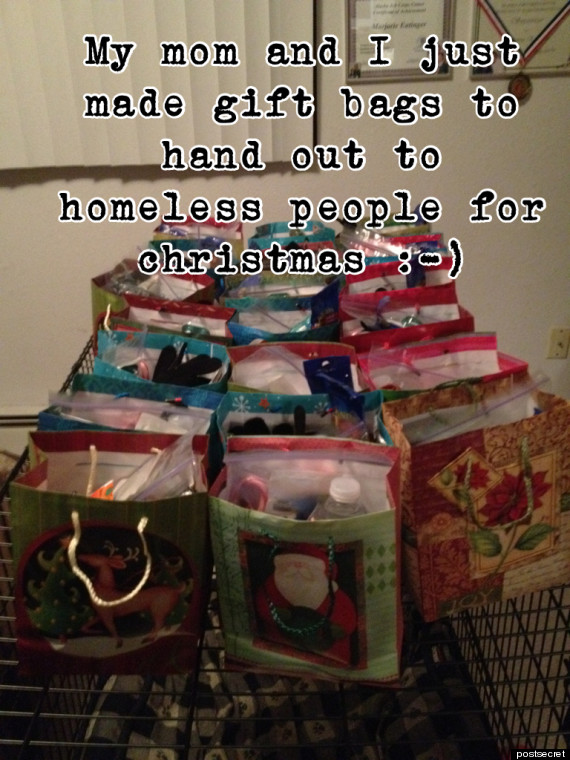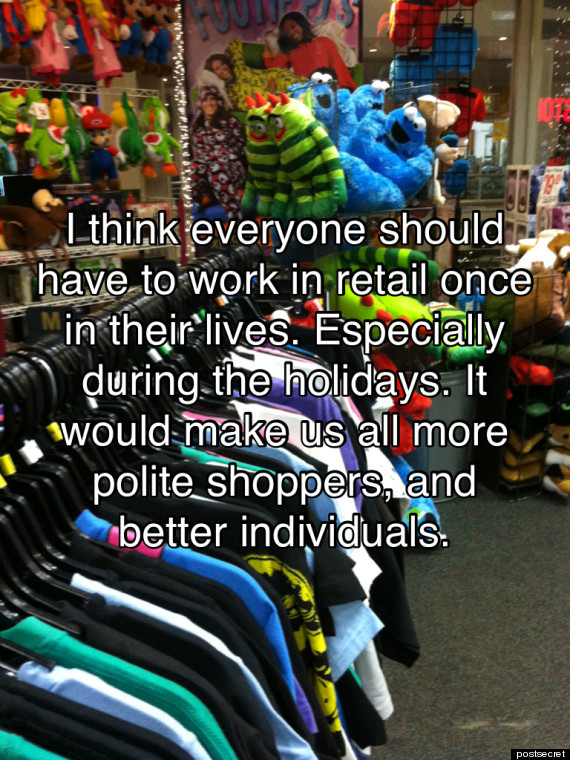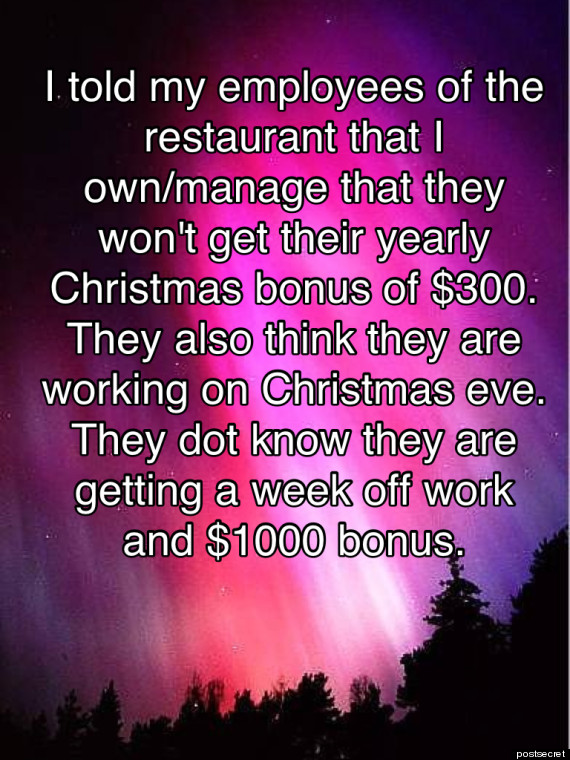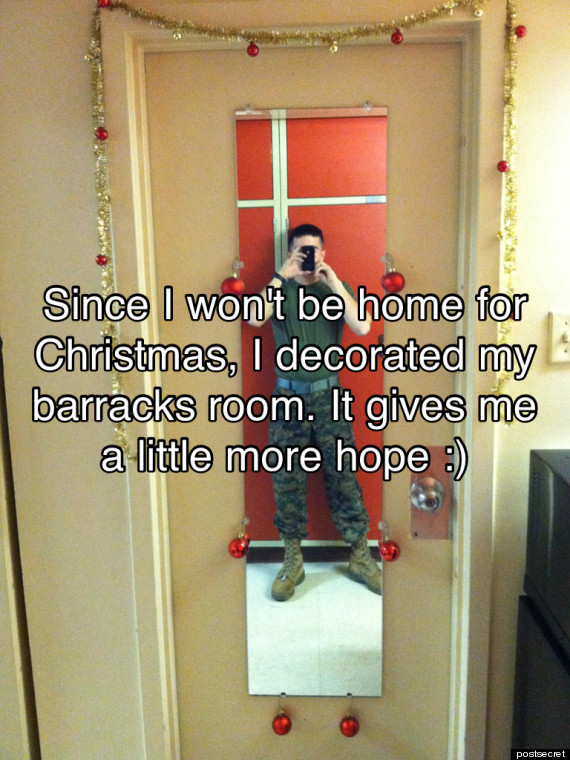 Related
Before You Go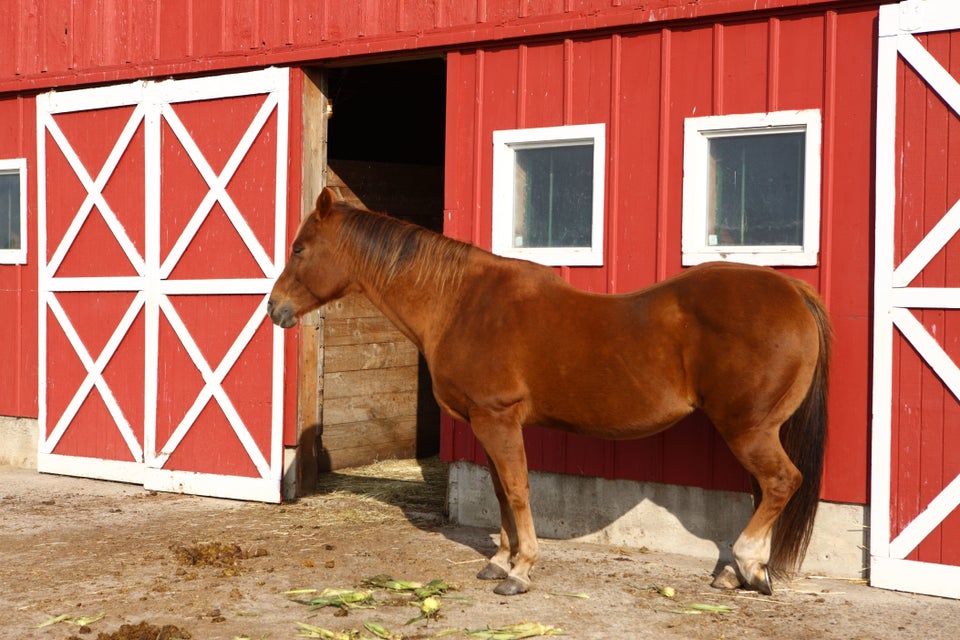 The Internet Saved My Life
Popular in the Community