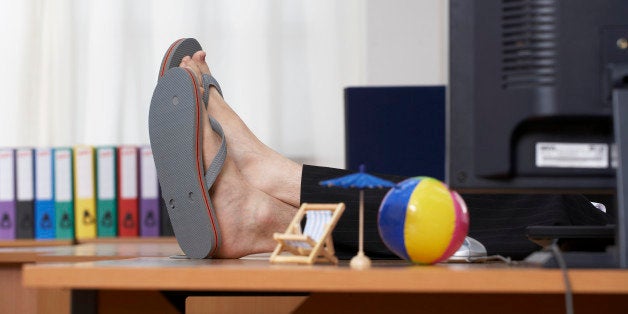 With a vacation on the horizon, life can seem a little bit brighter. Looming deadlines don't seem so hard to meet, to-do lists become nearly fun, daily annoyances are brushed aside.
The problem with a great vacation is that, like all good things, it eventually must come to an end. And when vacation ends, the brightness of everyday life seems, for many people, to dull.
So how do you capitalize on those eight weeks of potential bliss? "It is to be expected that you would feel a little let down [after vacation]," says Robin Haight, PsyD, a clinical psychologist in Tyson's Corner, Virginia, "but it's not inevitable. If you've really given yourself a good vacation, coming back to your routine doesn't have to feel bad." One way to do that?
"Make sure you are on vacation when you're on vacation," Haight says.
Taking some time to prepare can ensure that you have that key "very relaxing" time away. And a few easy steps can help you avoid the irritability, anxiety, lack of motivation and problems focusing that all together add up to the dreaded post-vacation syndrome upon your return. [Note: Should your funk persist, the problem may not be simply post-vacation letdown. Consider consulting a mental healthcare provider, says Haight.]
Set boundaries.
The "tyranny" of email or social media is a real stressor for many people, says Haight, and vacation often offers a little more wiggle-room when it comes to going off the grid. It's a lesson that's easily applied once back in the real world, she says. "I like the idea of being more mindful about the ways you're going to be plugged in during the day." Maybe that means no work email after dinner or turning the phone off a couple of hours before bed. Setting aside a few of times a day to check in rather than checking in constantly can help you feel more in control, she says.
Relive the experience.
If you really loved your vacation, take some time to share what was so special about it with close family and friends. Relish looking over your photos from the trip. Reliving the time you spent away can keep that relaxation response going, says Haight. While you'll have to acknowledge that you are indeed back to the daily grind, you now have a new and memorable experience to carry with you.
Don't do anything just because you have to.
Sure, you're obligated to return to work. But during the first few days back at your desk, allow yourself to slack on chores or cancel dinner plans that just weren't exciting you, Cambria Bold wrote for Apartment Therapy. "Ask yourself this question," she wrote:
Do I feel happiest doing this thing right now, or am I doing it out of a sense of obligation? Is there something else I would rather be doing? You may find that this is a particularly hard thing to do: it feels selfish to focus purely on what you want to be doing. But for one day, it's the key to feeling reinvigorated, rather than rundown.
Schedule in some fun.
Plan an activity during your first few days back that's a little out of your ordinary routine, like a nice dinner out during the middle of the week, says Teri Bourdeau, Ph.D., clinical associate professor at Oklahoma State University's Center for Health Sciences. That way, you get to spend some time focusing on pleasure (just like when you're on vacation) rather than going about your week with an "all work and no play" attitude.
Consider a new job (really!).
"Vacation is an escape from our routines, our responsibilities and our roles," says Haight. And when we come back, we have to re-confront what we left behind. Many people feel refreshed after a vacation and ready to tackle the day-to-day, she says. For others, re-entry isn't so easy. "I think vacation gives people some perspective and reminds them of areas of life they're not satisfied with," she says.
"If it has felt like a wake-up call, it's time to start reevaluating things in your life," she says. If you absolutely dread going back to the office, it could be more than the post-vacation blues and time for a real change, The Wall Street Journal reported. Just don't mistake missing your beach chair for a sure sign, and give yourself more than a couple of days to mull over any big decisions.
Start planning the next one.
You don't have to harbor that sense of "I need another vacation" dread if you're already getting started organizing your next trip. This time away may have made you realize how much you truly love to travel or how nourishing it was to spend time with your chosen travel companions. Ask yourself how you can make that happen more, says Haight. "Start thinking about what you want your life to look like, how you want your life to unfold," she says. "Now is a perfect time to reflect and even make plans to take steps to make this possible again."
This story appears in Issue 62 of our weekly iPad magazine, Huffington, in the iTunes App store, available Friday, August 16.
Related
Before You Go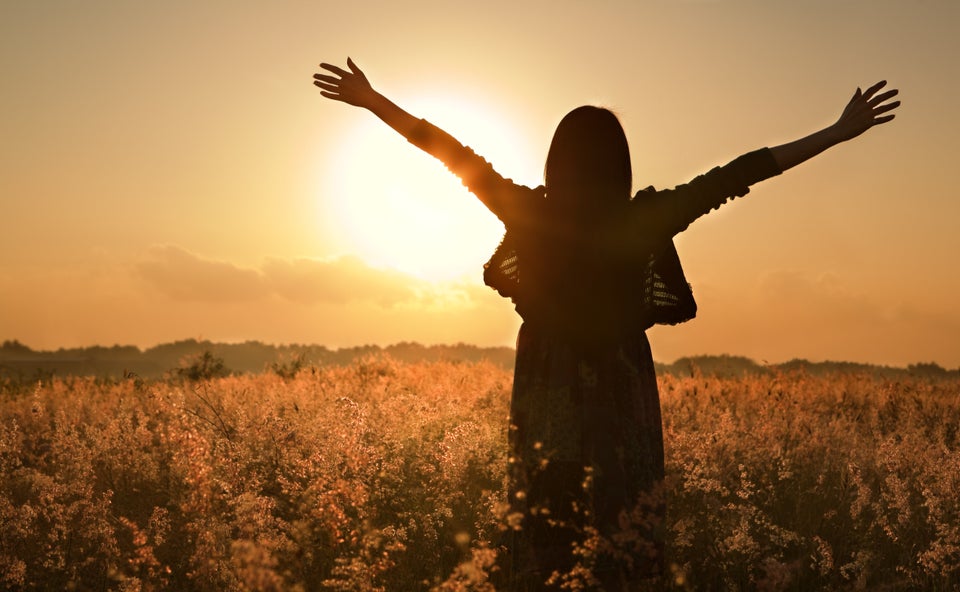 7 Ways To De-Stress In A Minute Or Less