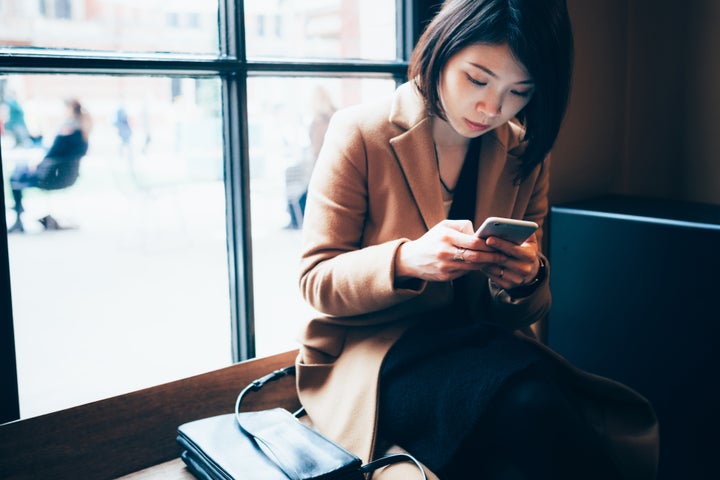 You've just returned home from vacation — sun-kissed and blissed out — but the moment you open your inbox or spot the pile of mail that accumulated in your absence, you're hit with a crippling sense of anxiety.
If this scenario sounds familiar, you're not alone. According to Dr. Josh Klapow, a clinical psychologist and co-host of radio show "The Web," it's normal to experience some degree of stress or disorientation when you're coming down from the high of vacation.
"The return to the faster pace of life, the work that has piled up, the responsibilities, and the backlog of 'to-dos' often creates a sense of anxiety, dread, [and] even sadness that can cancel out the very benefits of the vacation a person has just taken," he said.
It's a common experience for many vacationgoers, particularly those who live in the U.S., said Klapow.
Part of the reason for that could be the large number of Americans who aren't accustomed to taking regular vacations, and therefore haven't developed an effective strategy for readjusting to their routines when they do. According to the 2017 State of American Vacation study, 54 percent of Americans left unused vacation time on the table in 2016, while 43 percent of employees said their reason for opting out of vacation was the "the mountain of work" they'd have upon their return.
The fear of struggling with post-vacation stress could become yet another reason people stop taking time off. According to Klapow, the anxiety often associated with returning from vacation may discourage people from taking future vacations.
But the problem isn't taking vacation in the first place — it's your approach to it, Klapow said. "If done properly, vacation can reduce your stress, rejuvenate your body and mind, and recharge your emotional battery to return to work," he explained.
The key to setting yourself up for a relaxing trip and a smooth transition home comes down to preparation. "Preventing [post-vacation stress] has as much to do with what you do before you leave and while on vacation as it does when you get home," Klapow said.
Follow the tips below to maximize your time off and slide back into your daily routine with ease.
Before You Leave
In the days or week leading up to your trip, aim to complete any tasks you know will cause you lingering stress, whether that means finishing a client proposal, responding to a string of emails, or scheduling a dentist appointment.
While you're at it, Klapow also suggested making a list of priority tasks you need to accomplish after vacation. This will help free your mind for the trip and set you up for productivity when you're home. Take the list with you or keep a running tab on your phone so you can add items when you think of them.
Another key preparation step: Make sure the right people know you're taking time off. "This is critical, as we live in an era where everyone is reachable 24 hours a day," Klapow said.
Chat with your manager and send emails to your colleagues and clients to let them know the dates you'll be gone, as well as information on how and when to contact you, if at all. "If you don't set [your] expectations then people will simply assume they can contact you and commit you to responsibilities," Klapow explained.
During Vacation
To reap the full benefits of your vacation, try to disconnect from the stresses of work and home life. Disable your push notifications, go to dinner without your phone and spend time engaging in new activities.
If it's not possible for you to completely unplug from work, consider scheduling work time. "[For example,] 30 minutes in the morning and 30 minutes in the afternoon to check emails, return calls, and connect back home," Klapow suggested. This strategy helps you stay on top of your work responsibilities without letting them dominate your trip.
If you still find yourself making frequent mental checklists of everything you need to do when you're home, pull out your priority list so you can add, revise, or remove tasks and steps. "This will allow you to channel your anxiety versus sitting and simply worrying about it," Klapow explained.
After Vacation
If possible, plan to arrive home one or two days before you need to jump back into your daily routine, recommended Klapow. This gives you extra time to recover from jet lag, unpack, do laundry, run errands or spend time with loved ones.
To avoid overwhelm, also Klapow suggested giving your co-workers, friends and family a heads up that you may need some time to settle in. "The 'hit the ground running' mentality will instantly burn you out," he explained. "[You have to] set expectations with others by letting them know."
It doesn't hurt to set realistic expectations for yourself, either. Understand that you won't get caught up on everything right away, and that's okay. When you do feel scattered or overwhelmed, take out your trusty to-do list. "This priority list will give you a way to focus on a smaller, more manageable set of actions that need to get done," Klapow said.
Above all, remember to breathe. Klapow recommended taking brief periodic breaks throughout the day to look through photos and reminisce about the trip. "[This] will help anchor your emotions to the trip and reduce anxiety," he explained.
Related
Before You Go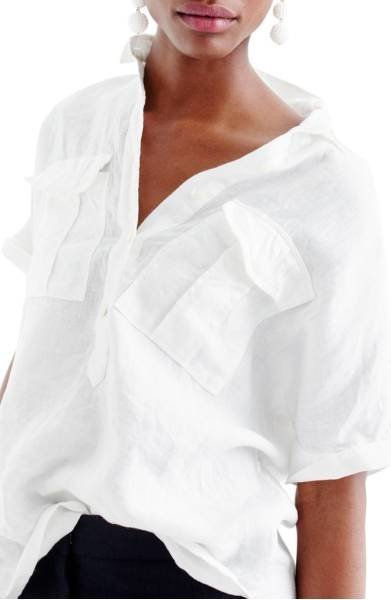 7 Things You Need For Your Next Summer Vacation