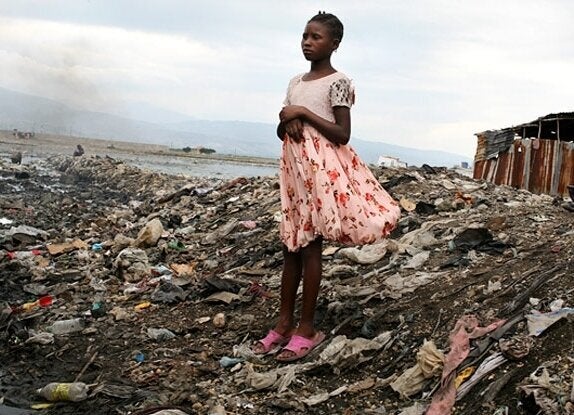 Yesterday, the international donor community pledged $11.7 billion over the next three years to fund The Global Fund to Fight HIV/AIDS, Tuberculosis, and Malaria. The fund had hoped to raise $20 billion. This shortfall in necessary funding will put at risk the 2015 goal to: eliminate HIV mother-to-child transmission worldwide, prevent the spread of multidrug resistant TB, and eradicate malaria as a public health issue.
A pressing question amongst global health advocates is how to finance global health in the midst of this global economic recession?
Sixty countries including France, Germany, Japan, Spain and the United Kingdom are publicly supporting an international financial speculation tax on the $4 trillion dollar currency transactions market. In the United States, Congressman Pete Stark (D-CA), introduced H.R. 5783, the Investing in Our Future Act. Representative Stark proposes "a small tax -- of five thousandths of one percent, or 0.005% -- on currency transactions. Due to the extreme speculation that takes place, it would raise [at least] $28 billion a year and reduce currency speculation by 14 percent."
Some may argue, as fiscal conservatives surely will, a tax on banks is ill advised at this time given the anemic state of our economy. However, David Stockman, director of the Office of Management and Budget under President Reagan, writes in the New York Times that "while supply-side catechism insists that lower taxes are a growth tonic, the theory also argues that if you want less of something, tax it more. The economy desperately needs less of our bloated, unproductive and increasingly parasitic banking system." A proposed financial speculation tax -- a financial "pinprick" for international banks -- would be an important stream of revenue to fund domestic and global development initiatives as well as reduce the reckless financial speculation practices of international banks.
Global health is the moral litmus of our time. As Nelson Mandela once said "Sometimes it falls upon a generation to be great." Fifty years from now, will we want to remember that we bailed-out AIG, Citibank, and Goldman Sachs? Or will we want to remember that we committed the necessary funds to end the scourge of AIDS, TB, and Malaria?
I urge President Obama and the United States Congress to support Congressman Stark's Investing in Our Future Act. Together we can finance global health and protect Wall Street from the dangerous speculation practices that contribute to global economic instability.
In 2005, Anand Reddi was a Fulbright Scholar assisting the Sinikithemba HIV/AIDS clinic at McCord Hospital in Durban, South Africa. Mr. Reddi serves on the board of directors of the AIDS Healthcare Foundation (AHF), the largest HIV/AIDS organization in the world. Mr. Reddi is currently at the University of Colorado, School of Medicine.
Calling all HuffPost superfans!
Sign up for membership to become a founding member and help shape HuffPost's next chapter