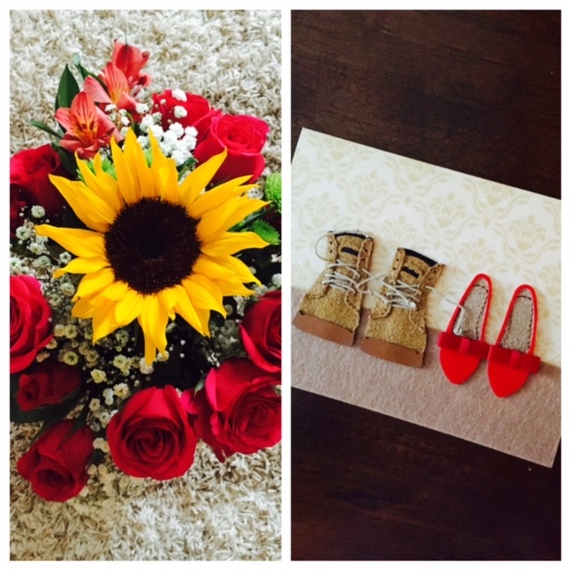 Happy Anniversary to my husband and son.
Eight years ago today I made the best decision of my life. I decided to have my then three year old son walk me down the aisle and stand beside me while I said "I do" to the greatest man that I have ever known (besides my dear old Dad).
I am sorry for the super sappy post today, but I would like to share just how these fabulous last 8 years came to fruition.
I was 24 years old, a mother of a one year old boy and single (yes you read that correctly). I had been feeling kind of down at that time because life wasn't going according to the plans in my head (imagine that), and I thought that I would never find true love, especially the kind that involved a person loving my son just as much as he would eventually come to love me.
I started a new job in July of 2005 and the first day of training class I was late (for anyone who knows me I am sure that comes as a big shock - extreme sarcasm). There were only three seats left in a class of about 10 people so I quickly scanned the room and picked a seat next to a guy who looked friendly and cute. Come to find out that split decision was a life changing event.
Later that same day our class broke for lunch and as we walked outside of our office building I saw it was raining and remembered that I left my umbrella inside of my car. The friendly, cute guy Keith, offered to run to my car in the rain to get my umbrella for me so my hair wouldn't get wet (I had just gotten my hair freshly blown out). When he came back from my car he asked me if I had a little brother or sister because he couldn't help but notice that I had a car seat in my car. I told him that I did not, but that I had a newly one year old son. He seemed surprised at first, but that didn't stop him from having lunch with me that day and from forging a friendship with me over the next few months.
Keith asked me out on a few dates, which I politely turned down because I wasn't sure how dating would fit into my new role as a mom.
Early December rolled around and I decided that I needed to take a chance and so for the first time since before having my son (he was then 18 months old), I went on a date! We wound up talking during and after dinner for hours and had a fabulous time. We went out on a few more dates and then I decided that the two men in my life, my son Reece and Keith, should meet.
Keith and I took Reece to the aquarium and the experience couldn't have gone better. Keith was a natural with Reece and I could tell that my son was immediately drawn to him too. From that moment on the three of us were inseparable, until Keith got called away to Texas for work for 5 long weeks.
I wasn't sure how or if the time away would change things between our new dynamic, but I did know that Reece and I would miss Keith terribly.
Ok, here's where I start to get teary eyed as I write this part because when Keith came back from being away for work, he said some words to me that I will never forget as long as I live. He told me that he realized that he could live without me if he had to, but he could not live without Reece in his life. I knew then and there that I found my soulmate, partner, best friend, Prince Charming and love of my life all rolled into one human being.
We were engaged in October of 2006 (less than a year of dating), and when Keith proposed he gave me a ring that was made with a set of stones on either side of a large stone. The two sets of stones on the sides represented he and I and the large stone represented Reece. When we were married a year later, he gave me two wedding bands, one for me and one for Reece.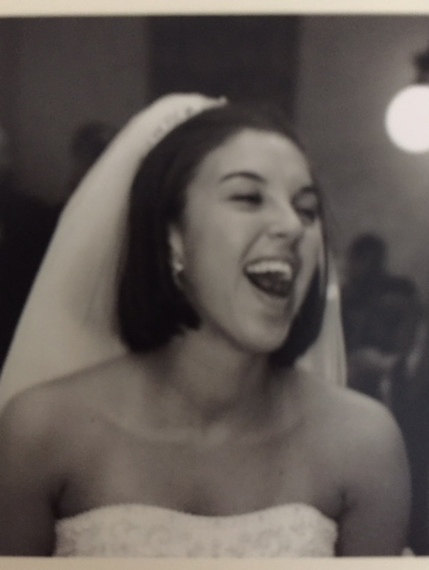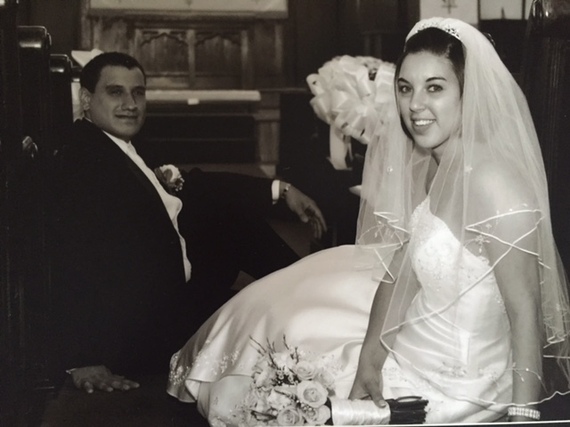 I have learned along the way that the best things in life are often unplanned.
I am also a big proponent of taking chances and risks in life because you never know what could come from them (positive or not). Life is meant to be lived and experienced to its fullest capacity.
One of my most favorite quotes about life is from the movie Parenthood:
"You know, when I was nineteen, Grandpa took me on a roller coaster. Up, down, up, down. Oh, what a ride! I always wanted to go again. You know, it was just so interesting to me that a ride could make me so frightened, so scared, so sick, so excited, and so thrilled all together! Some didn't like it. They went on the merry-go-round. That just goes around. Nothing. I like the roller coaster. You get more out of it."
I have learned to live for the roller coaster.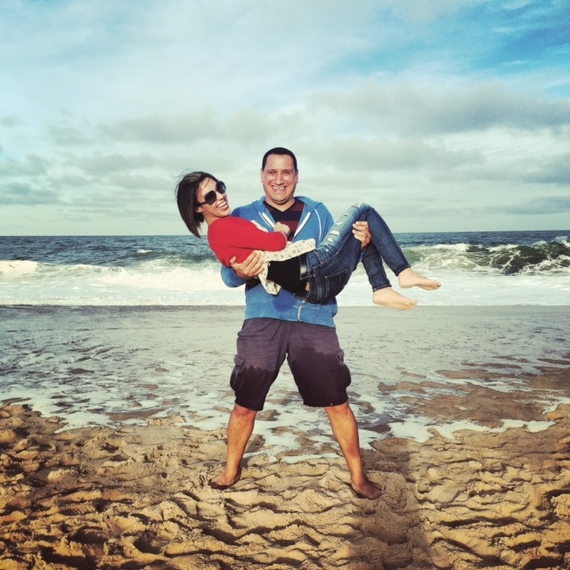 Happy Eight Year Anniversary to myself, my husband Keith and my dear son Reece.