"Flash" or very short fiction is ever more popular these days. The wonderful Best Small Fictions 2015 (Queen's Ferry Press), edited by Tara L. Masih and guest editor Robert Olen Butler, brings together "small fictions" by fifty-five writers including Rusty Barnes, Ron Carlson, Kelly Cherry, Stuart Dybek, Bobbie Ann Mason, and Diane Williams.
"We listen to small fictions like nightsounds from afar," Butler writes in his introduction. "They enter us briefly, in sweetness or sassiness, in hilarity or aching sadness, but they leave us imprinted with freshly experienced truth." The first of what will happily be an annual compilation, the anthology features emerging and well-known authors from the U.S. as well as Ireland, Australia, New Zealand, and Japan.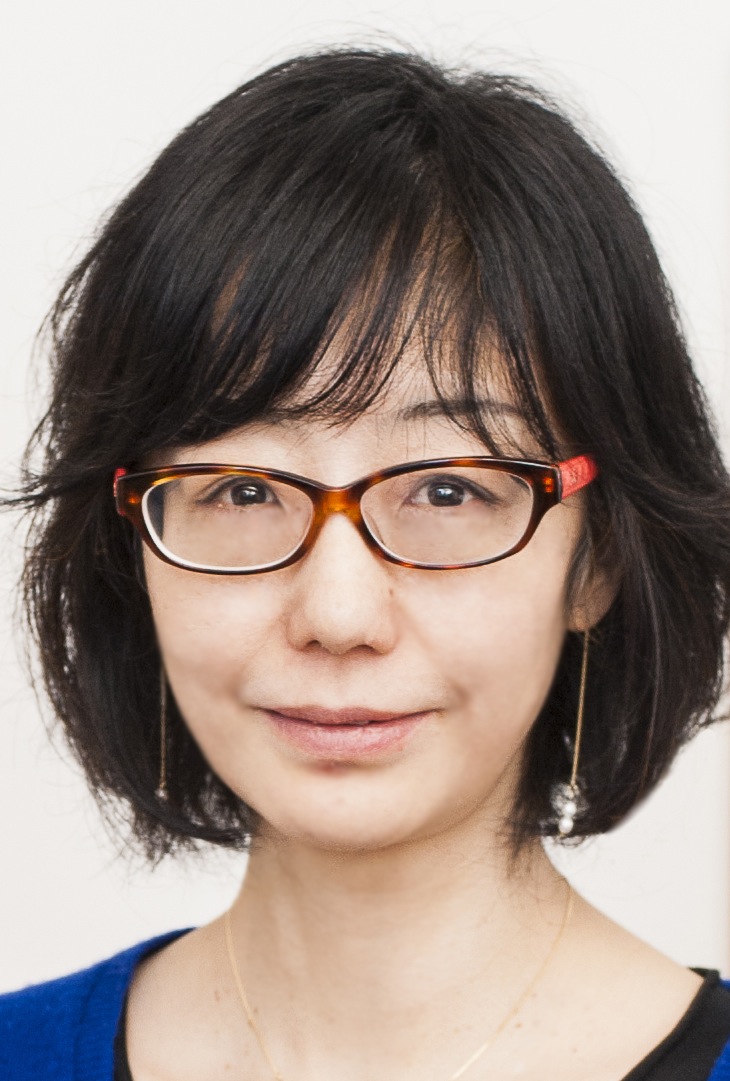 Hiromi Kawakami
Here I interview contributor Hiromi Kawakami, one of Japan's leading writers. Known for novels such as
The Briefcase
and
Manazuru
(both published by Counterpoint), Kawakami has won many awards, including the prestigious Akutagawa and Tanizaki prizes. "Banana," her captivating piece in
Best Small Fictions
, is the offbeat story of Uncle Red Shoes, a frustrated entrepreneur who took over a toy factory in western Japan that then went bankrupt under his management. His latest endeavor, a dance studio in a different part of the country, has also failed; he's sometimes seen on the street executing elegant
grand fouetté
turns, a worried look on his face.
I asked Kawakami about flash fiction, "Banana," her obsessions, and her writing process.
Is flash fiction popular in Japan?
We have something called "palm-of-the-hand stories," brief and strangely evocative pieces of fiction so short they might fit in your palm. There are many masterpieces of the form that I admire, from Natsume Soseki's Ten Nights of Dreams and Yasunari Kawabata's Palm-of-the-Hand Stories (he coined the term), to Junnosuke Yoshiyuki's Personal Baggage and Festival of Sweets, and Hyakken Uchida's Realm of the Dead and The Bowler Hat.
Perhaps the main reason there are so many of these palm-of-the-hand stories is because short poetic forms like haiku and tanka have existed for a very long time in Japan, and writers as well as readers are familiar with this way of conjuring an underlying, unseen world that lies beyond with just a brief description or a few words.
What was the inspiration for "Banana"?
Recently I've been learning how to dance, and the latest challenge is "turns." They're very difficult. I started writing "Banana" when I had the idea of how unexpected it would be if the president of a company were able to do these turns.
How long did it take to write?
Is there anything else you can tell us about it?
It's part of a story cycle called People from My Neighborhood. These palm-of-the-hand stories describe the residents of an imaginary neighborhood, plucking various scenes from each of their lives. I like Sherwood Anderson's Winesburg, Ohio and I'm drawing upon his method of conveying an entire town through portrayals of its inhabitants.
What are you obsessed with in your writing?
When I write, I'm obsessed with the relationships between people, and the connections between people and places.
How are these obsessions seen in "Banana"?
Although Uncle Red Shoes may seem unrelated, he does have an unexpected connection with people in the neighborhood, and perhaps the randomness of that connection is inevitable. In this story cycle as a whole, I'm hoping to show the connections between people and the town, and between the people themselves.
Do you prefer writing long fiction or short fiction?
When I write long stories, I get the urge to write short stories, and when I'm only writing short pieces, I yearn to write something longer.
What's your writing process?
I start writing in the morning. I also write in the afternoon. I think about the story I'm writing morning and night. I'm thinking about stories all day long. Except I don't think about writing when I'm out drinking. The best ideas come to me when I'm not thinking about it.
-- Interview translated by Allison Markin Powell
REAL LIFE. REAL NEWS. REAL VOICES.
Help us tell more of the stories that matter from voices that too often remain unheard.