The convenience and easy product comparison of online shopping have changed the way we buy. Thanks to services like Amazon and Zappos, we've grown accustomed to ecommerce shopping for most product categories - books, shoes, electronics, clothing, jewelry and more.
I agree however, that the internet might not be the right place to buy everything. I mean, scams and security breaches are rampant, and when you aren't in a physical store, you can't touch the products. But ecommerce is still worth reconsidering.
Below are six key advantages of ecommerce that will always apply regardless of what you're after:
2. You can Compare Prices How convenient is it for you to physically travel between stores so you can compare price tags? How do you enjoy going back and forth trying to decide whose offer is the best for you?
With online shopping, your fingers do much of the walking, while your eyes compare. You can easily switch between browser tabs, and there are even search engines that are made specifically for this purpose.
3. You Easily Find What You Want Unlike in stores, where you have to move from aisle to aisle or even floor to floor just to overlook the item you are searching for, an online store has a search bar.
Just type in what you want, and within seconds you can see what they carry along with the specifications of each product.
4. You Enjoy Free Shipping Yet another advantage we can now enjoy thanks to the rise of ecommerce is the ubiquity of free shipping - at least on larger orders. So they didn't just save you the hassle of having to get up from your chair. They also exempted you from having to pay extra for this luxury.
5. Opt for Free Returns Fierce competition has also prompted more and more online stores to adopt policies whereby the customer doesn't have to pay to ship unwanted merchandise back to fulfillment centers. If you have a legitimate reason, now you can return it for free.
6. Virtual Anonymity Some products are a bit embarrassing to ask for in a store and even more embarrassing to be seen carrying when you run into someone you know at the shopping center. The ability to shop anonymously is a major advantage in these situations.
Of course, there will always be a role that brick-and-mortar retail plays in our lives. In spite of that, we should still open our minds and experiment with buying more product categories via the internet.
To that end, here are three unusual things you probably never knew you are better off shopping for online:
1. Groceries You might be averse to web-based supermarkets, but they're worth reconsidering. I understand how hard it is not to actually pick up and evaluate the tomatoes you select. And when we buy meat, we're used to watching the butcher carve up cuts to our liking.
However, buying groceries online offers some major advantages. If you live in an urban area, you know how much time and gasoline it takes to get to the store and back. Having stuff delivered to you saves you all the workout and time. And it ensures that you can prepare your meal in peace and still have energy to do other things you love.
Also, many ecommerce supermarkets offer deep discounts to first-timers.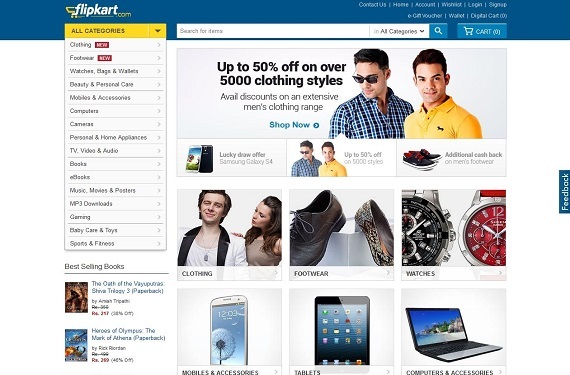 Credit
And you also get to avoid the temptation to buy stuff you don't need. Lastly, it is much easier to avoid impulse buying when you aren't wandering the aisles.
2. Glasses Many of us are disproportionately averse to buying eyeglasses online. For some people, it is because they are afraid the glasses won't fit well. Others have trouble trusting that what they see in website photos is what they will get, or they might prefer the hand-holding that salespeople offer at optical stores.
However, apart from a few specific situations, buying glasses online has more advantages than buying from a physical store. For example, online optometrists don't have to deal with as many middlemen, as they often operate their own laboratories. This means that costs associated with shipping, brick-and-mortar storefront rent and outsourced production are dramatically cut.
Many online stores will even help you try the glasses on virtually. You just upload a photo or import one from your online profiles, and you are given a virtual mirror to check yourself out. And in case anything goes wrong, you want to make sure you can comfortably return the glasses. Companies like GlassesUSA for instance, allows returns within two weeks on all orders.
3. Drugs and Toiletries You probably have never thought about buying products like sunscreen, soap, makeup, cosmetics, shampoo and other toiletries online. This is mainly because it's easy enough to grab them at your corner pharmacy.
Drugs, on the other hand, are tricky business. There are lots of low-quality types sold at discounts that are literally too good to be true. Fortunately, this FDA guide will show you how to protect yourself while buying online. Moreover, always look for the Verified Internet Pharmacy Practice Sites (VIPPS) seal before shopping.