In our quest to continually attract and bring on new customers, we tend to forget the importance of keeping our current ones loyal. Existing customers can have a tremendous impact on the health of our businesses.
So how can we maintain great relationships with our existing client base and get them to come back for more of what we offer? For answers, I sought out one of the top retention marketing experts -- Robert Skrob. A 20-year marketing veteran and serial entrepreneur who's worked in both the corporate and not-for-profit worlds, Skrob understands how delivering the right experience builds engagement and relationships that turn one-time customers into regulars for life.
Here are three of Skrob's top strategies for keeping the great customers you already have happy -- and getting the most from these all-important relationships.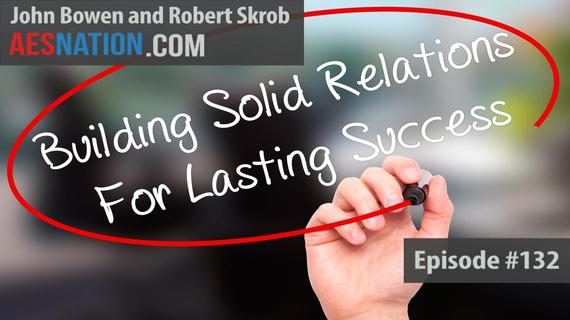 1. Prompt new buyers to take a small action that will get them engaged. If customers never actually use what they initially buy from you -- if it gathers dust -- they won't take the next step and come back for more. So you've got to ensure that new customers engage right away. The most effective way to do that is to ask them to take a small, easy-to-complete action that will get them using or interacting with their purchase. Once they've got a taste, they'll (hopefully) want to go deeper.
Example: One of Skrob's clients teaches CPAs how to market to and help people with IRS tax problems. When CPAs invest in the program, a welcome video along with a letter in the product package directs the CPAs to mail out a referral letter to generate new leads fast. The client also suggests that the CPAs send him reports on their initial results. That helps the client identify those buyers who are seeing early wins.
2. Build a community that helps your customers connect with each other. There are lots of ways to bring value to clients and build up their loyalty to you that go beyond the thing you sell. One of the best is to be a connector who brings clients together into some type of community -- be it online or in real life through conferences, peer group meetings or other events. "People love when they get opportunities to be part of something bigger than themselves and connect with others," says Skrob. "If you're the one giving them those opportunities, they'll reward you with their loyalty."
Indeed, the financial advisors who come to the mastermind groups I present twice a year overwhelmingly tell me that they come not just for the information but because they get to catch up and collaborate with their peers. In coming to the events, they feel part of an exclusive club of people that I have set up. As Skrob puts it: "You're nowhere near as powerful as all your customers combined."
To be a great connector, make sure your events have lots of scheduled time for "structured networking" where the right people get introduced to each other so they can converse, compare notes and start building their own relationships. Skrob's advice: If you're a local business, create a forum. Make your own little chamber of commerce within your customer base and be the connector. "There's as much value in that as there is in your core deliverable," he says. "Your customers will keep buying from you just so they can stay connected to you for everything else that you bring to their lives."
3. Adapt your messaging as client relationships mature. The way you communicate to repeat customers and the type of experience you create for them should be very different from how you approach new clients. For example, new customers or clients are looking to you for reassurance. They are, on some level, nervous about their choice and want to feel secure that their first one or two experiences with you are going to be good. Your approach at this stage is to make them feel comfortable and safe, and communicate that you will do what you said you would do.
However, existing repeat customers want to feel that they are important -- that you see and appreciate them. Depending on the type of business, they will look to you to be told that they are special and that in coming to you they are getting value, making connections and being a part of something that they couldn't get from someone else.
Popular in the Community