EDITOR'S NOTE - Her reign in Hawai'i ended when U.S. Marines landed in Honolulu, the capital of the sovereign Kingdom of Hawai'i, in 1893. A small group of businessmen forced her abdication from the throne and later imprisoned her in a bedroom suite room in her former home, Iolani Palace. The new rulers of Hawai'i pushed to end the use of the Hawaiian language and extinguish native culture. But Queen Lili'uokalani's legacy of forgiveness and love remains strong and her spirit of 'aloha' survives.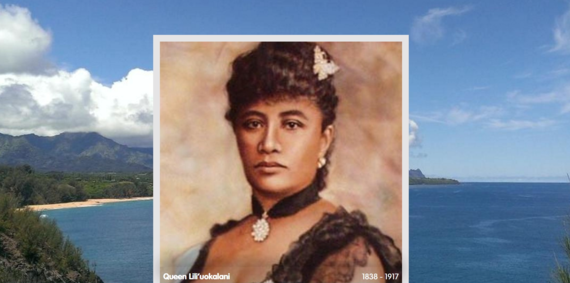 Queen Lili'uokalani
Sep 2, 1838 - Nov 11, 1917
On November 11th, 1917, the last queen of Hawai'i lay dying in her four-poster bed. From the partly cracked window of her ground-floor bedroom, she could hear the sound of school children playing outside the rectory of St. Andrew's Cathedral in downtown Honolulu. The sweet-sour scent of a tamarind tree outside her window floated into her room, as she drifted in and out of consciousness.
As Queen Lili'uokalani slipped away at the age of 79 from complications of a stroke, it seemed as if the way of life she had been born into was dying, as well.
In the twenty-four years since the 1893 coup that deposed her from the throne, Hawai'i's new government, the Republic of Hawai'i, had decreed that English, rather than Hawaiian, be taught in all schools.
It dismantled Hawaiian-language newspapers and actively discouraged most other forms of native Hawaiian expression, including hula.
Scourged by illness and poverty, the Native Hawaiian population by the time of Queen Lili'uokalani's death in 1917 had fallen to less than a tenth of what it was when Captain Cook first reached the islands, from an estimated 400,000 people in 1778 to perhaps 25,000. With Lili'uokalani's passing, it seemed as if native Hawaii might disappear soon, as well.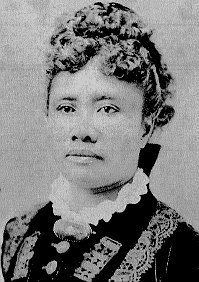 For photos and videos of the queen, go here. To create a tribute to someone you care about on OurPaths, go here.

The queen was born in 1838 -- three generations after Captain Cook's arrival in the Hawaiian islands. Like the children of other chiefs, she was enrolled at a young age in a boarding school in Honolulu run by Christian missionaries, where she learned to speak and write in English.
Lili'uokalani became queen in 1891, after the death of her brother, King David Kalakaua. She inherited a kingdom burdened with heavy debts and soon came under pressure from Western businessmen, many of whom had strong ties to the Kingdom's burgeoning sugar industry. They pushed for Hawaii to become part of the U.S. through annexation.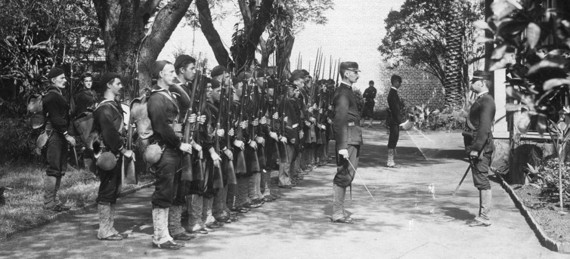 Marines from USS Boston came ashore to usurp the queen in 1893. State Archives of Hawaii photo
With the support of U.S. marines, a small group of businessmen forced Lili'uokalani's abdication from the throne in January of 1893. The government they formed, headed up by Sanford Ballard Dole, later imprisoned the former queen and tried her in a military court for allegedly knowing of a treason plot. Although she was found guilty, Dole soon pardoned her.
Lili'uokalani retired to Washington Place, a stately home in Honululu, and lived there until her death in 1917. The long and mournful funeral cortege that passed through the streets of Honolulu bearing the body of Hawai'i's last queen seemed to represent the end of Native Hawaiian culture in the islands.
But what, in fact, happened would surprised those who predicted the demise of the rich traditions of Hawai'i. The following decades saw a rebirth of Hawaiian culture in the islands, led by musicians, hula dancers, and composers, some of whom rediscovered and performed the songs of Hawaii's last queen.
Even more significant to those who witnessed the struggles of the Hawaiian people, resources flowed back to some of the most vulnerable Native Hawaiians through what is now sometimes called the Ali'i trusts. These are the trusts that were set up by Queen Lili'uokalani and other members of the Hawaiian chiefly class, or the Ali'i, to benefit future generations of Hawaiians.
The Queen's decision to create such an entity was far-sighted. On December 2, 1909, eight years before her death, Lili'uokalani executed a Deed of Trust that established the legal and financial foundation of an institution dedicated to the welfare of orphaned Hawaiian children. She amended it two years later to include destitute children. It states:

"All the property of the Trust Estate, both principal and income...shall be used by the Trustees for the benefit of orphan and other destitute children in the Hawaiian Islands, the preference give to Hawaiian children of pure or part-aboriginal blood."
Queen Lili'uokalani, who never had any biological children of her own but felt deep aloha for the many keiki, or children, in her life, in her old age endured years of a bitter legal dispute with members of her extended family over her estate to establish the trust.
Yet she ultimately prevailed in the courts.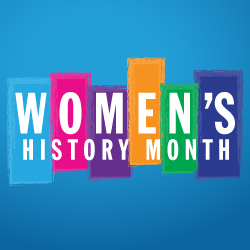 Her gift to future generations flowered over the years. When Queen Lili'uokalani passed away on that November day in 1917, her net assets comprised mostly of ancestral lands totaled about $200,000, or the equivalent of about $5 million today. Today, through the stewardship of its trustees, the total assets of the Queen Lili'uokalani Trust have grown to more than $530 million.
With the income from these holdings, about 10,000 orphaned and destitute children a year directly benefit from the Trust. It indirectly serves more than 76,000 more. Her legacy continues today, with the completion of new projects, such as its children's center on the impoverished Wai'anae Coast of O'ahu as well as plans for its West Hawai'i lands, improvements in its Kona Industrial Park, and construction of the Keahoul Interpretive Center, also in Kona on the island of Hawai'i, which will provide a new home for local artifacts.
The Queen's decision to set up a trust that would provide for her people long after she was gone is important background to her book, Hawai'i's Story. Although historical forces overtook her during the time of the overthrow in 1893, she continued to seek a way to shape the future of Hawai'i. In that, she succeeded.
Her legacy is rich and includes more than a hundred songs and hymns, including the Aloha Oe, as well as her autobiography, Hawai'i's Story, a book that is still closely read and discussed. But her most enduring legacy may be the Queen Lili'uokalani Trust and its children's centers and the thousands of lives she has touched through them.

Julia Flynn Siler is the author of Lost Kingdom: Hawaii's Queen, the Sugar Kings, and America's First Imperial Adventure (Grove/Atlantic, 2011.) For more information, please visit: www.juliaflynnsiler.com
Calling all HuffPost superfans!
Sign up for membership to become a founding member and help shape HuffPost's next chapter