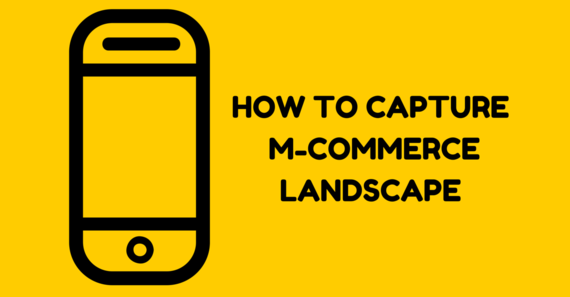 Smartphones and tablets are changing the face of e-commerce landscape. With rapid advancement in the mobile industry, e-commerce platforms have been converted into pocket size marketplace.
The convenience of mobile commerce is revolutionizing the buying experience. According to Statista report, "In 2018, U.S. mobile retail revenues are expected to amount to 130.12 billion U.S. dollars, up from 56.67 U.S. dollars in 2014."
In the United States, smartphones and tablets account for 51% of the digital media time. The desktop dominance is over as it takes a back seat to 42% only. In 2015, UK retail industry sacrificed £6.6 billion for not investing in the mobile offerings.
In 2015, Americans spent $2.74 billion on Black Friday. Out of which, $905 million sales were generated by mobile devices. The handheld devices share on Black Friday orders jumped from 27 percent in 2014 to 33.2 percent in 2015. A phenomenal growth of 22.96% on a yearly basis proves the dominance of mobiles on the main shopping days.
Consumers consult their hand-held devices for researching, comparing, and buying the products online. They are using these smart devices for shaping their retail stores decisions. For example, 79% of smartphone owners are smartphone shoppers. On top of that, 84% of these shoppers use their phone for shopping while in a store.
So, consumers are not using their hand-held devices for only revolutionizing the digital buying experience. They are also playing a crucial role in formulating decision before heading to the physical stores.
In 2012, U.S. mobile users spent $12.8 billion on mobile payments. A humongous jump of 48% ($90 billion) is expected by the end of 2017.
All these mind-boggling numbers bring us to this question:
Why most of the e-commerce retailers are not optimizing their site for rich mobile experience?
Unoptimized, unresponsive online stores leave a dull impression on the first-time visitors. As mobile commerce is outpacing traditional e-commerce growth by 200%, retailers must provide a wealth of experience to the mobile users.
Update yourself with the growing popularity of mobile commerce by following these practices religiously:

Simplicity is the ultimate sophistication ~ Leonardo da Vinci
When the visitor lands on your mobile site, never welcome him/her with an intricate design. Make navigation simple for the users. Before flashing your lucrative pop-ups, give them few seconds to scan your website.
Focus on meeting the demands of your audience. 69% of online consumers consider quality, timing, and company's message as the main pillars for influencing their perception of a brand.
Never create an environment where buyers feel your design elements scream 'BUY MY OFFER.' Your colors, fonts, core message and navigation buttons must make visitors feel comfortable with your brand.

Mobile Friendly Website
On April 21, 2015, Google came up with 'Mobilegeddon' update which affected the search rankings of non-friendly mobile websites. Google confirms that there are now more searches on mobiles than on desktop.
Keeping in mind the tremendous growth of mobile users, they came up with another update on March 16, 2016, for providing them relevant and mobile-friendly pages.
If you haven't optimized your site for mobile viewing till now, this is the right time to boost your search engine ranking and user experience.
Use Google's 'Mobile-Friendly Test' tool for checking out whether your web page passes this test or not.
As users expect your site to load quickly, use 'PageSpeed Insights' tool to eliminate the issues regarding your slow loading time.

Cross Devices Compatibility
Buyers use multiple devices before completing the buying process. 35% of the smartphone transactions, 37% of the desktop transactions, and 43% of the tablet transactions occurs after shoppers visit the same retailer sites on at least one other device or browser.
Optimize your customer experience across all the channels.
Google Analytics provides a separate metrics for desktop, mobiles, and tablets.
Log into your analytics dashboard and follow the direction below to see different device categories:
By setting up your goals tracking and e-commerce tracking, you can analyze total amount of revenue generated from each device categories.
With comparison tool, you come to know which metric is performing above or below than average compared to the site average.
All these statistics helps online retailers to improve their sales conversions on different devices by working on the significant concerns.
Though shoppers use their smartphones for researching their potential purchase, they don't complete the orders with these devices.
Business Insider Q3 2015 Intelligence report found that users prefer the desktop for the checkout process. Desktop takes 75 % share of digital orders, leaving behind phones and tablets at 15% and 10% share respectively.
Implement these strategies to help buyers to complete mobile orders:
If users want to remove or add some items in the cart, allow them to make the correction instantly.
Simplify the checkout process for the guest users. Don't make a mandatory provision of making an account on their first purchase.
If you wish to give some promotional offers or coupon codes, place them at checkout only. Don't dilute the shopping experience by asking your customers to search for the promotion offers and codes.
Users don't carry out the mobile payment because they are not sure about the security of their personal information. Include credit card logos and security seals to make sure to indicate that the payment process is secure.
What are you waiting for?
Start working on your mobile presence by converting data and current m-commerce trends into a great user-experience. Otherwise, competitors will take away significant chunks of your profit with ease.
Calling all HuffPost superfans!
Sign up for membership to become a founding member and help shape HuffPost's next chapter