This month marks the fifth anniversary of the March 11, 2011 earthquake, tsunami, and nuclear crisis in the Tohoku region of Japan. The 9.0 earthquake unleashed tsunami waves that reached heights of over 130 feet and decimated the country's eastern coastline, surging up to six miles inland; the damage to the Fukushima Daiichi nuclear power plant resulted in meltdowns at three reactors. Over 20,000 people were injured, killed, or have never been found.
Though the disaster has largely disappeared from the headlines, the area around the nuclear plant remains uninhabitable and approximately 60,000 survivors are still living in temporary housing. They have lost not only loved ones, but their communities and way of life; they're struggling to come to terms with the loss of the past as they enter an unknowable and precarious future.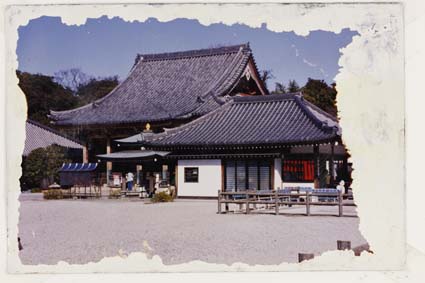 Image via Lost & Found Project&nbsp&nbsp&nbsp&nbsp&nbsp&nbsp&nbsp&nbsp&nbsp&nbsp&nbsp&nbsp&nbsp&nbsp&nbsp&nbsp&nbsp&nbsp&nbsp&nbsp&nbsp&nbspPhoto recovered after 3/11
Many people died on March 11 when they rushed home to get their photos, racing against the approaching tsunami because they felt they owed it to their parents and children to save the albums. In a project called "Salvage Memory," 750,000 photos were recovered by the Japan Self-Defense Forces and over a thousand volunteers, who helped clean oily mud from the pictures and scan them into a searchable database. The snapshots of daily life give a human face to this tragedy of unimaginable proportions: a neighborhood temple, a birthday party, a newborn baby, a school track meet, a couple eating dinner.

Image via Lost & Found Project&nbsp&nbsp&nbsp&nbsp&nbsp&nbsp&nbsp&nbsp&nbsp&nbsp&nbsp&nbsp&nbsp&nbsp&nbsp&nbsp&nbsp&nbsp&nbsp&nbsp&nbsp&nbsp&nbsp&nbsp&nbsp&nbsp&nbspFotoGrafia exhibit, Rome
About 400,000 photos have been returned to their owners. Photographer Munemasa Takahashi gathered the others, some badly damaged, and started the "Lost & Found Project," showing the pictures in exhibitions around the world to tell the story of the tragedy and raise money for the survivors. In Australia, New York, Spain, Italy, many people wept as they viewed the photos. Takahashi's book, Tsunami, Photographs, and Then, documents the project; it speaks of love and loss, of the desire to remember and be remembered.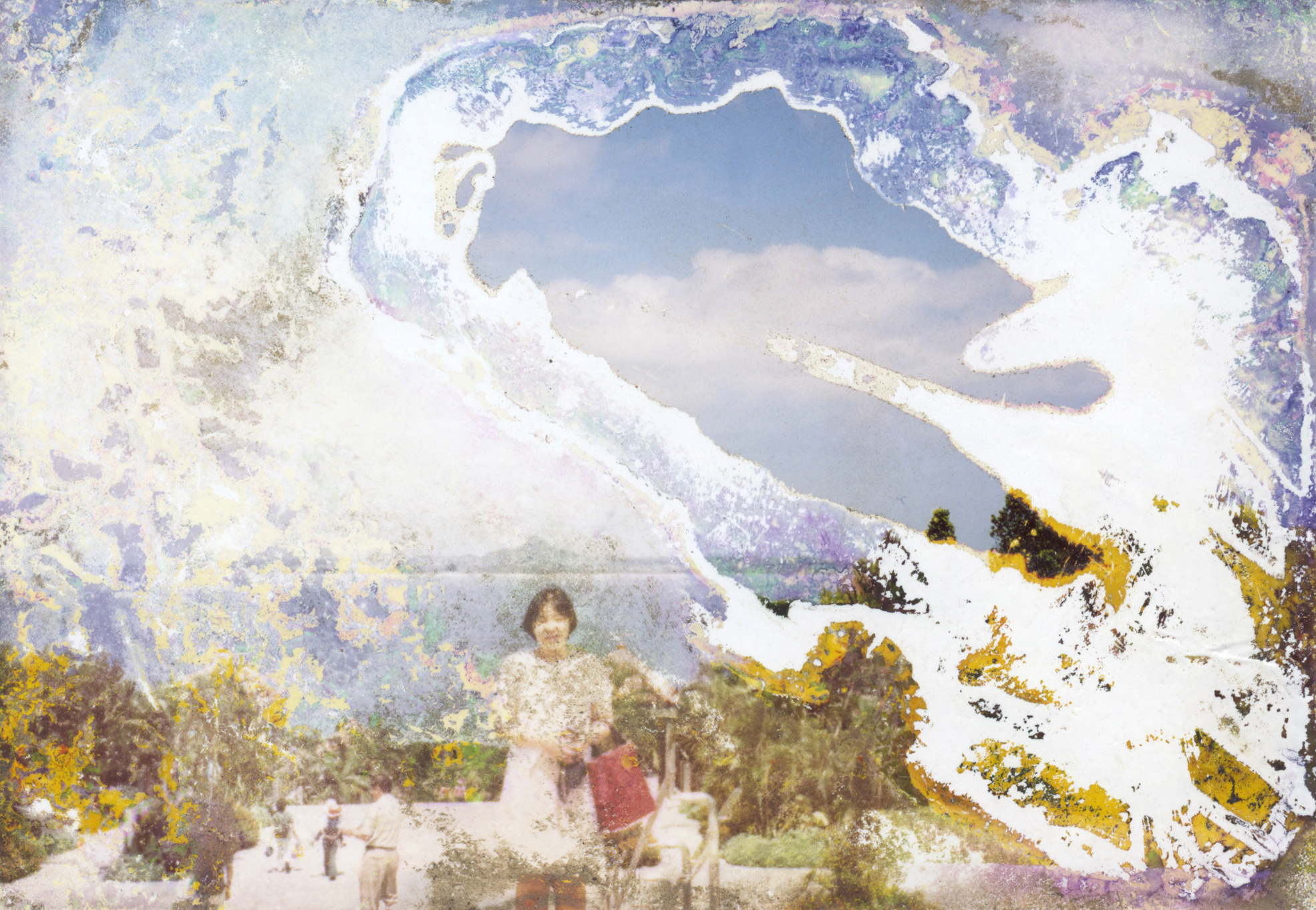 Image via Lost & Found Project
Many of the photos are a swirl of psychedelic pattern and color, the ghostly images evoking both presence and absence; conveying the suffering caused by 3/11 and, at the same time, becoming part of collective human consciousness and memory.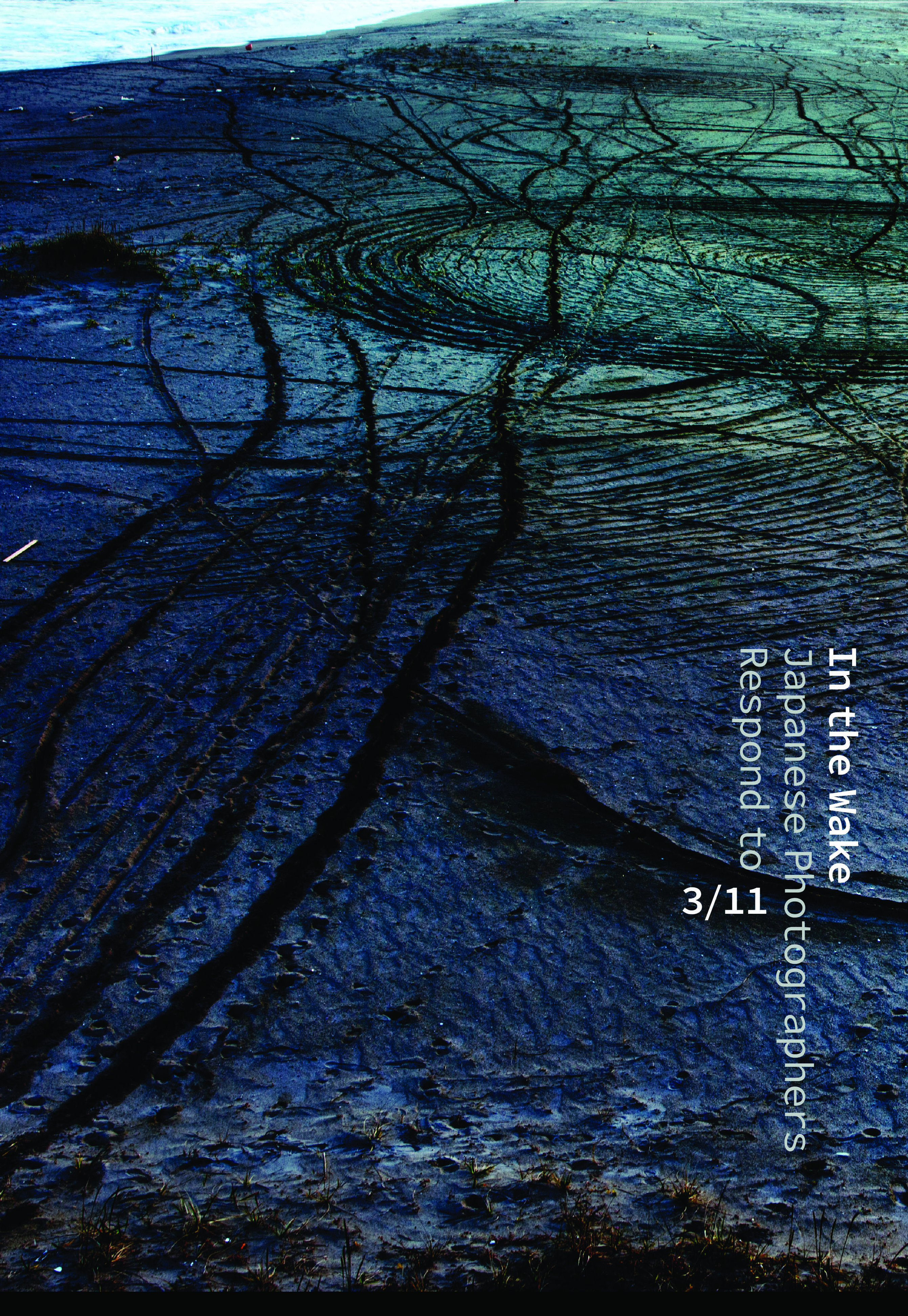 Cover: Rasen kaigan (Spiral Shore) 46,
2011&nbsp&nbsp&nbsp© Lieko Shiga
Curators Anne Nishimura Morse and Anne E. Havinga write in the book's prologue: "Rather than chronicling the onslaught of the waves, these artists examine the impact of the tsunami through the physical or spiritual traces of the communities that have been destroyed." In his essay in the volume, "Reframing the Tragedy: Lessons from Post-3/11 Japan," Sophia University Professor of Art History and Visual Culture Michio Hayashi says that "in one way or another, in their artistic responses [the photographers] all cautiously and self-reflexively address their various forms of distance--spatial, temporal, or psychological--from the incident."
One of the artists, world-renowned photographer Nobuyoshi Araki (b. 1940), didn't go to Tohoku after 3/11 but instead, scratched negatives in his studio in Tokyo. "It's not your usual photographic realism, I guess," he says in the book, "but for me this is realism."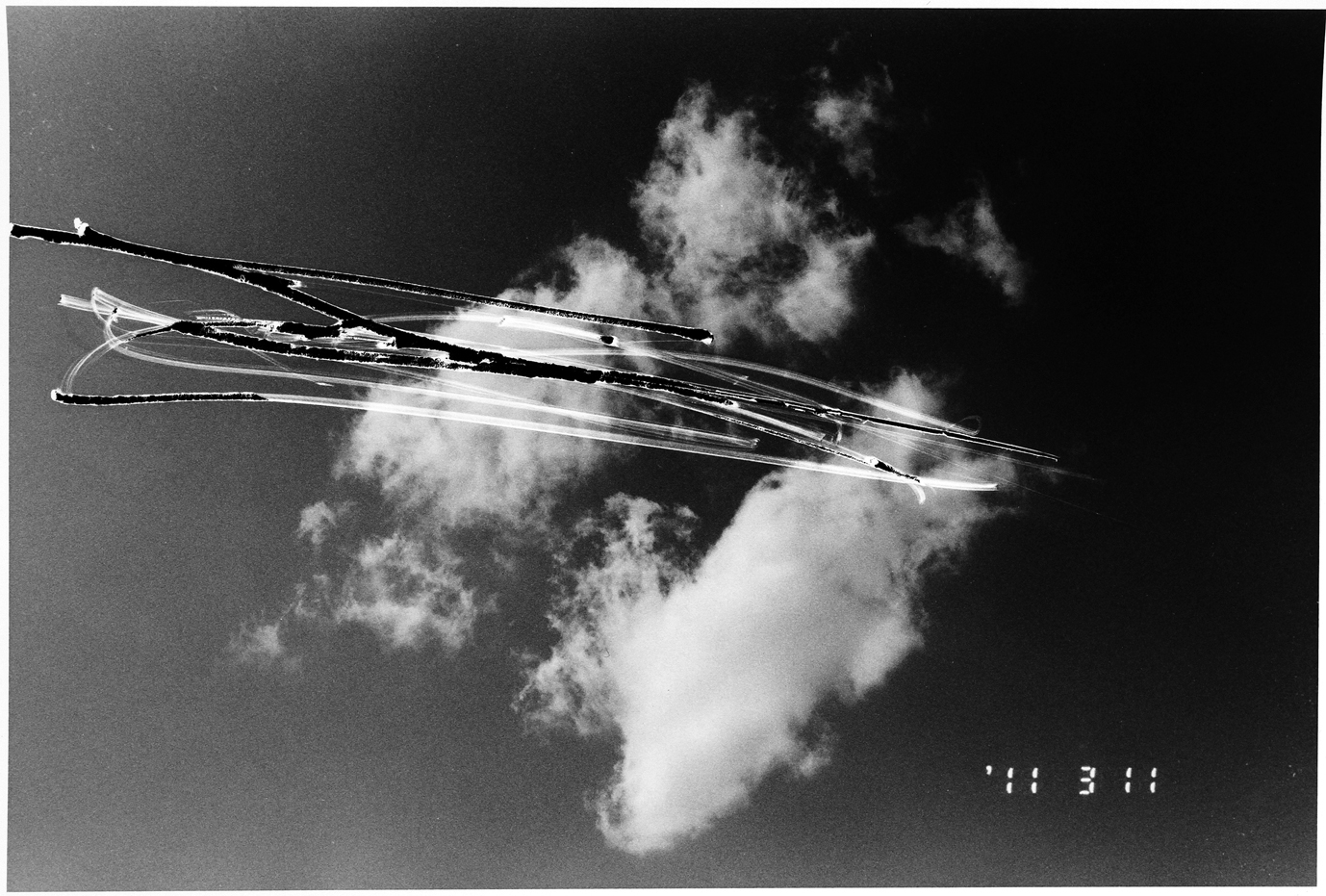 From the Shakyō rōjin nikki (Diary of a Photo-Mad Old Man) series, 2011&nbsp&nbsp&nbsp© Nobuyoshi Araki
Courtesy Taka Ishii Gallery
In her essay in the volume, "The End of the Line: Tohoku in the Photographic Imagination," Columbia University Professor of Anthropology Marilyn Ivy writes of Tohoku as "a destination for spiritual and poetic encounters," a place where "blind female spirit mediums gather to call down the spirits of the dead even today." Lieko Shiga (b. 1980), known for the dreamlike nature of her work, captures this in her photographs documenting life in the remote Tohoku village of Kitakama over four years, a period that included 3/11. "I now feel that photographs are something freed from all axes of time and that have a value that swings widely," Shiga says in the book. "Meanwhile, I wonder if the act of taking photographs isn't itself a kind of ritual for creating a space that is unbound by past, present, and future."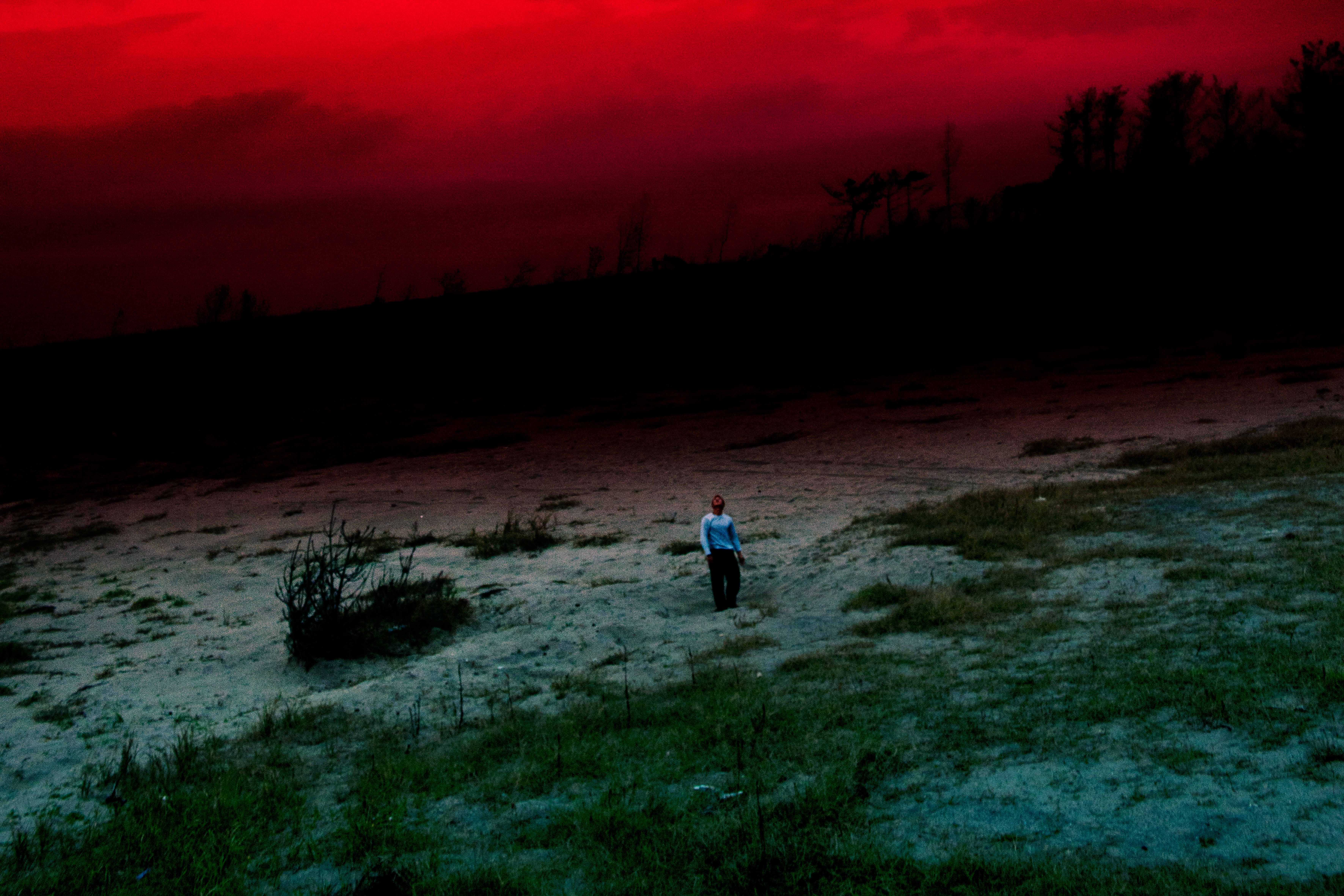 Rasen kaigan (Spiral Shore) 45, 2012&nbsp&nbsp&nbsp© Lieko Shiga
In addition to books of photographs, there are works of both fiction and non-fiction that help deepen understanding of 3/11. These include Lucy Birmingham and David McNeill's Strong in the Rain, an account told through the stories of six survivors; Gretel Ehrlich's Facing the Wave, a chronicle of Ehrlich's journey to Tohoku after the disaster; Japan Copes with Calamity, a collection of on-the-ground studies of post-3/11 communities edited by Tom Gill, Brigitte Steger, and David H. Slater; Leza Lowitz's Up from the Sea, a young adult novel-in-verse about a teen 3/11 survivor who travels to New York to meet children affected by 9/11; March Was Made of Yarn, an anthology of 3/11-related essays and stories by eighteen Japanese writers, edited by Elmer Luke and David Karashima; Marie Mutsuki Mockett's Where the Dead Pause, and the Japanese Say Goodbye, the story of Mockett's post-3/11 journey back to her family home near the Fukushima Daiichi nuclear power plant; Ruth Ozeki's A Tale for the Time Being, a wide-ranging novel about 3/11, Zen Buddhism, modern and traditional Japan, family and cultural legacy, and the fate of the planet; and Tomo: Friendship Through Fiction, edited by Holly Thompson, a collection of Japan-related young adult stories to benefit Tohoku teens.
Many survivors of 3/11 fear that the tragedy, and their ongoing predicament, are being forgotten. These books are playing an important role in salvaging memory for the survivors, for the victims, and for the world, as well as creating new paths forward.
Calling all HuffPost superfans!
Sign up for membership to become a founding member and help shape HuffPost's next chapter