Hailing from Equatorial Guinea amid turbulent political times, my mother immigrated to Spain in the 1960's. While she had a head full of dreams, it seems the men in her life had other career plans for her...
My grandfather talked her into becoming a doctor, but three years into medical school in Valencia, mom quit. She always wanted to be a nurse since the age of 9. Europe was where it would all unfold. She loved children and worked in the Department of Pediatrics for over 40 years!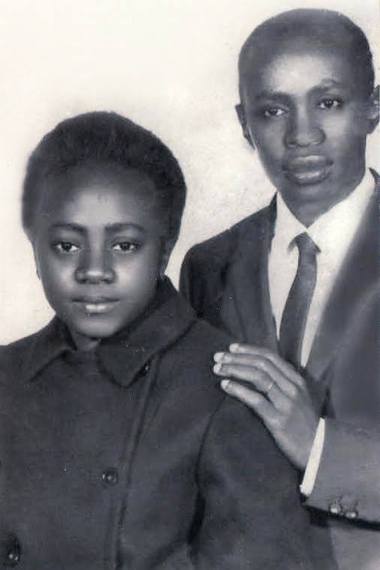 My father thought being a stay-at-home mom would be more suitable. However, mom always believed she could successfully juggle motherhood and work...and she did.
Working with children at the hospital and comforting parents on a daily basis, she was always grateful to come back home to her healthy four kids. We were loved and spoiled beyond measure!
Growing up in a very traditional and catholic Spain in the 70's, I was one of the rare students whose mother worked. It felt natural for me and another reason to admire her. Very early on, my siblings and I developed a high sense of independence and self-discipline.
To this day, I still wonder about mom's magic work/life balance recipe, because I never felt abandoned when she was at work. Ever. She was always emotionally available and helpful with homework and such, always there. What I remember and cherish the most was mom's fantastic ability to listen to us for hours. Til this day she still does, without judgement.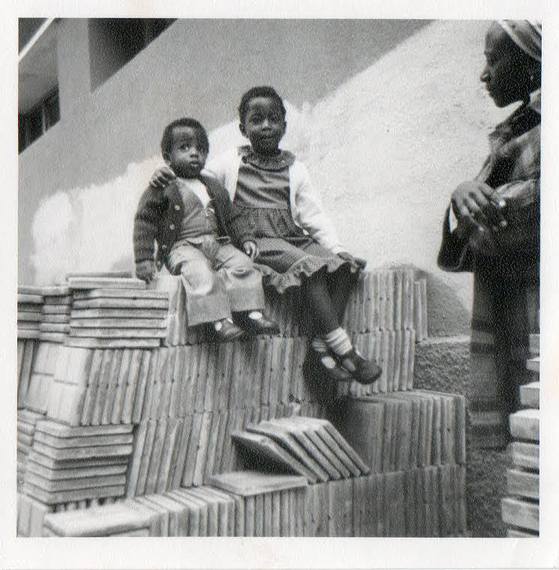 When I was in college struggling to study law and economics simultaneously, mom was my daily motivation and inspired me to keep pushing - especially upon graduating, when for over 8 months I applied for jobs unsuccessfully. I eventually became a certified attorney.
Though we are different in many ways and I feel more of the mother sometimes, mom is my best friend and together we share an unbreakable bond.
A 5 year-old Bisila with brother Boyoyo and Mom doing what she does best.
Mom being the introvert and guarded individual she is, I never thought she would one day tell me I am the person she admires the most. "How so?" I asked. "Your independence, your drive," she replied.
I guess, if you look at it I am just her mere reflection and the admiration is absolutely mutual! I feel privileged to be my mother's daughter. She is the matriarch of my queendom, my guiding light and eternally a part of me.
As we celebrate motherhood this month, I remember dearly the first time I became a mother myself. Mom was by my side at the hospital and encouraged me as she did with kids as a nurse: "You can do this Bisi, you can..." I love you mom, happy Mother's Day!