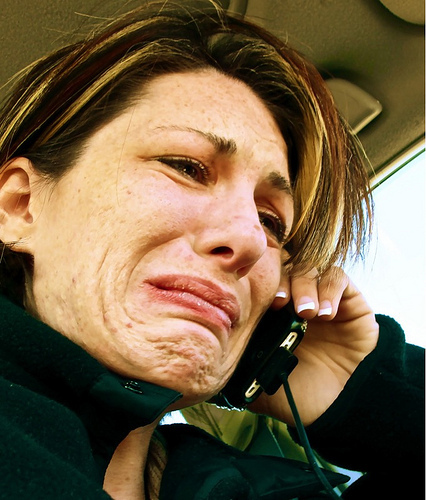 My husband and I worked hard to raise a terrific boy and we did a great job. Smart, talented, funny and kind, he was everything a parent could want. He studied hard and was accepted into a college that we all thought would be a terrific fit for him.
What could be wrong with this picture? Nothing. So why was I in tears at the supermarket and weeding the garden and driving in the car during the entire summer before he went off to college?
I assumed, incorrectly, that I was emotional because my son was about to leave our home. Except for brief stints at football camp and the like, he had always lived with us. And in the fall, he would go off to live at college and I wouldn't see him until parents' weekend six weeks later. But six weeks wasn't forever. So that wasn't why I was an emotional mess whose eyes would tear up for no apparent reason as I walked by the bananas in the supermarket that I wouldn't need to buy after he left for college in the fall.
His college was just over a three hour drive away so it wasn't like I'd be unable to drive to get him if he broke his ankle playing rugby, for example. And I was glad, a month after he went to college and broke his ankle playing rugby, that I could race out and bring him home for surgery. It wasn't the physical distance that made me weepy before he even went.
When we dropped him off at college for his freshman year, I busied myself making his bed and meeting his roommate and his roommate's parents and going to the welcome ceremony in the old chapel. I was doing great. No tears. I reminded myself repeatedly during the three hour drive that I had worked hard as a parent to raise my child to be independent and resourceful and his success and hard work allowed him to be in the position he was now in as a college freshman.
And I was happy that my son was launching the next phase of his life. But when the time came to say goodbye and drive away from his new school, leaving my boy in a new place with people he didn't know, as much as I wanted to be the calm, cool, collected mom who didn't have mascara streaming down her face, I couldn't stop crying.

Then it came to me.
I wasn't being emotional because my son was leaving our home and would be living hours away. It was the uncertainty in my mind as to whether he would be happy. I had no reason to think he wouldn't be happy and make friends. I had no reason to think he wouldn't be successful academically. But I didn't know and I wouldn't be around to find out. He might not share any of it with me even if it wasn't going well.
That's what had upset me the entire summer before he went to college. For the first time in 18 years, I wouldn't be able to use my mom-radar to try to read his facial expression and discern how things were going. I wouldn't hear his voice on a daily basis.

Five weeks later when I brought him back to campus with a cast on his leg, a metal plate and seven screws to hold his bones together, I didn't cry one tear. Why? Because I knew he was happy, liked his roommate, had friends and his classes were going well. I had no uncertainty about how this new phase of life would go for him. It was going great.
So to all of you parents of kids who are going off to college for the first time, I say this: Having your child move away and live elsewhere is scary for you. The uncertainty of whether your child will be happy, make friends and be academically successful is scary for you. You want the best for your child and the uncertainty is scary and makes you emotional.
So cry in the frozen food aisle of the supermarket. And weep when you hug your kids as you drop them off at college in the fall. And know that you will probably be just fine bringing them back to school after Thanksgiving break when they will be so glad to see their best friends at college after having been away from them for a whole week!