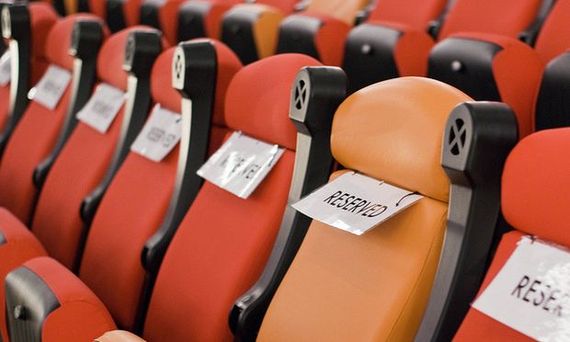 New York attorney general Eric T. Schneiderman recently released a report detailing his office's investigation into the ticketing industry titled "Obstructed View: What's Blocking New Yorkers From Getting Tickets." Of particular focus within the report is the rampant use of "bots," which allow brokers to purchase a significant amount of tickets in a short amount of time -- sometimes as many as 1,000 in the first minute that tickets go on sale. Schneiderman's report primarily focuses on concerts and sporting events, but I want to expand the conversation to an industry not mentioned, one that contributed $12.57 billion to the NYC economy between 2014-2015 and supported 89,000 jobs -- Broadway.
My agency specializes in entertainment and sits on the front lines of some of the world's most celebrated ticketed events, including Broadway. I've seen first-hand the rise of digital and the effect it's had on the ticketing landscape, and I'm in support of any efforts to bring this conversation to the forefront. Yes, some of the hottest shows on Broadway are feeling the impact of bots. But my fear is that we're fighting the battle on the wrong front.

In the entertainment business, when something has heat -- whether it's a concert, sporting event, or a Broadway show -- it attracts exploitation. If there's an easy buck to be made, someone is going to try to make it, bots or no bots.

Don't misunderstand me -- consumers are getting ripped off. That's a problem, and actions should be taken to help solve it. But the issue of bots is not the problem keeping me up at night. The issue that I'm losing sleep over is the war that NYC's most beloved industry is fighting on the audience development front as it struggles to replenish aging audiences. It's here that more than ever before we need inventive collaborations between our local government officials and the powers-that-be on Broadway.

This year alone, 2 million seats on Broadway will go unsold. And this is not an outlier year. This number has remained consistent for the past decade -- a decade that concurrently saw incredible financial success for the industry. Using the average ticket price on Broadway, those 2 million empty seats represent approximately $200 million in annual untapped equity.

Meanwhile, one million NYC public school students are watching the deterioration of arts education within their schools. If you are a student who lives in an impoverished neighborhood, chances are you have no arts programs at all.

After watching this cycle for years, I founded The Situation Project in 2011 to provide high performing NYC public schools in these arts-deficient, underserved areas access to this unused inventory. The majority of these experiences have been Broadway shows. Through this 501(c)3, producers (who can all confidently project when they'll have dead inventory) offer tickets at a reduced rate for these deserving school groups. It's a simple win-win. Shows sell large groups of tickets that would otherwise go unsold; schools enrich their arts curriculum. And Broadway builds new audiences. Make that a win-win-win.

While we are proud of our efforts, we are only a drop in the bucket. All of the major Broadway players are committed to these efforts through many of their own initiatives -- think The Shubert Foundation, Jujamcyn Theatres' Givenik, The Nederlander Organization's Jimmy Awards, and The Broadway League's Broadway Bridges.
All of these organizations have done and will continue to do valuable work for Broadway, but we need more. We need legislation that supports inventive private/public partnerships that can inject arts access where traditional funding has dried up. We need tax credits for producers who prioritize inventive uses for their unused inventory. We need incentive programs for schools that are prioritizing arts enrichment opportunities for their students. In short, we need the same energy and outrage that's focused on bots to be focused on the creation of new policies that demand arts be a central part of our local students' educational development, no matter the political or fiscal climate.
On Broadway, we're sitting on untapped equity that could power this type of policy -- if only we make it a priority.
Calling all HuffPost superfans!
Sign up for membership to become a founding member and help shape HuffPost's next chapter