Co-authored by Carlos A. Batara, Attorney at Law. Batara is an immigration attorney in Riverside, California. His focus in on helping clients facing deportation and removal. He attended the University of California on a Ford Foundation Fellowship and earned his law degree at Harvard Law School. Batara and his colleagues have assisted clients from over 80 countries.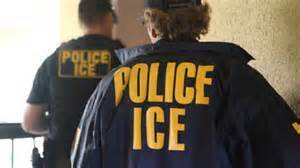 We live in confusing immigrant times. One moment, undocumented immigrants are filled with hope and optimism. The next is flush with dread and despair, especially since last week's Supreme Court 4-4 decision.
A few months ago, many immigrant advocates were claiming the worst had passed. It seemed the Obama DAPA [Deferred Action for Parents of Americans and Lawful Permanent Residents] and extended DACA [Deferred Action for Childhood Arrivals] measures were a sign that real reform was near.
Even without the Supreme Court decision, however, those optimistic advocates were mistaken. They were mistaken for two reasons. One is that DACA and DAPA were not the "protections from deportation" many undocumented immigrants and many advocates believed they were. The other is that they were temporary, piecemeal, dependent on prosecutorial discretion, and subject to political whims.
Part of the reason for confusion is that many do not understood what the original, still active DACA initiative of 2012 is and is not. Although some DACA recipients have been able to attend college, it is simply a temporary, two year postponement of deportation with an opportunity to work legally.
To apply for DACA, an undocumented person must, in essence, come out from the shadows, and turn him or herself in to the very institution oriented to deportation - the Department of Homeland Security [DHS].
Not the Department of Justice. Not the Department of Labor. The Department of Homeland Security. Moreover, receipt of the postponement of deportation is not guaranteed.
According the the Department of Homeland Security's web page on DACA, it does not confer a lawful status on the recipient, has no bearing on any claim to citizenship or permanent resident status, and does not allow the recipient access to the Affordable Care Act. Instead, recipients continue to "remain subject to all legal restrictions and prohibitions on individuals in unlawful status."
DACA is not a true "protection" from deportation as many believe.
A protection would indicate that with a DACA status, one could not, under any circumstances, be deported. The DHS language is ambiguous but alarming: the information received may be turned over to ICE [Immigration and Customs Enforcement] if the applicant "meets the criteria for the issuance of a Notice To Appear or a referral to U.S. Immigration and Customs Enforcement under the criteria set forth in USCIS's Notice to Appear guidance." Notices to Appear are used to initiate deportation.
The DHS website indicates that the information gathered will not be used for deportation. However, it also states that the "information may be shared with national security and law enforcement agencies, including ICE and CBP [Border Patrol], . . . for national security purposes, or for the investigation or prosecution of a criminal offense."
It also indicates that a requestor is providing information about family members: "the above information sharing policy covers family members and guardians, in addition to the requestor."
This should not be minimized. Most DACA applicants will come from families with multiple undocumented relatives.
DACA is, in short, a high stakes gamble.
If all goes well, there is no problem. But it carries with it the risk of long term disaster.
Even assuming the best of DACA, with a new president to be elected next year, the short term future is sketchy at best. Imagine a Trump victory in the fall.
The legal battles over DAPA and DACA, whoever is elected, could last until 2018 or beyond. They are piecemeal, temporary measures which can be abolished by a new administration or change in policy. Again, language from the DHS. "This policy . . . may be modified, superseded, or rescinded at any time without notice."
Immigrants and their family members should think twice about tying their hopes and dreams to such uncertain outcomes.
Is there hope for lasting, compassionate reform? Yes, without question. But undocumented immigrants and their advocates must be committed to understanding the "reforms" that are put before them. And immigrants have to decide when it is prudent to seek professional guidance.
In the long term, we have no doubt that immigration reform will happen. When is a big unknown - and so is what type of reform. We hope that immigration reform advocates will not limit their future efforts to piecemeal, temporary, and risky solutions, but will turn their attention back to the larger task of seeking comprehensive and compassionate immigration reform [CIR].
By comprehensive, compassionate immigration reform, we do not mean a version of S. 744, the CIR package which passed in the Senate in 2012. That package was first and foremost a border militarization package and thus was not written to address the needs of unauthorized immigrants. We mean a package which, among other things, gives persons in the US unlawfully a path to lawful status -- and citizenship is only one of several such lawful statuses -- and truly protects them from deportation.
Despite our concerns, this is not the time for panic, anger, or despair - sentiments emanating from many immigrants and their supporters in the wake of the Supreme Court decision. It is a time for immigrants to tighten their belt buckles, assess the current situation and consider all options.
Even without DACA and DAPA, there are real avenues for immigrants to legalize their status and become lawful permanent residents.
According to the American Immigration Lawyers Association, 14.3% of the DACA-eligible population may qualify for other forms of more permanent relief. Most likely, a similar or higher percentage of would-be DAPA-eligible applicants might also qualify for other forms for relief.
There may exist deportation deferment and prosecutorial discretion possibilities worth exploring for the others.
In other words, buying a new home, having enough food to eat, paying for nice clothes to wear and a reliable car to drive - the American Dream for hard-working immigrants is still alive.
We have no doubt that the dark ages of U.S. immigration law will pass.
However, to get there from here requires professional guidance. In our view, every undocumented immigrant in search of a better tomorrow should schedule a consultation with a qualified immigration lawyer to review their past immigration history, assess their present circumstances, and explore their future options sooner than later.
After all, it's better to be safe than sorry.
Carlos A. Batara, Attorney at Law and Ellin Jimmerson, Ph. D.
REAL LIFE. REAL NEWS. REAL VOICES.
Help us tell more of the stories that matter from voices that too often remain unheard.