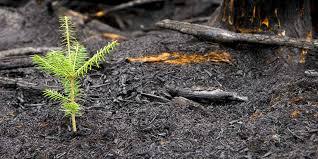 It seems timely, somehow, that I update and reprint an article that I wrote in the aftermath of 9/11, not so much because it was recently the 15th anniversary of the tragedy, but because this kind of display of heartlessness seems to be with us like an undertow. Seaside Park, New Jersey and Chelsea, New York City are only the most recent occurrences. The following is my way of putting this state of affairs in a kind of perspective.

Infertility in a Time of Tragedy - (original title, text updated September, 2016)
I've been an infertility counselor for 38 years, a mother for 47 and a grandmother for 13. My heart has been in all three of these aspects of myself. The joy of being a mother, grandmother and guide for those who seek parenthood are absolutely integral to my being and are noisily alive within me. I feel privileged to have experienced these things. When a patient conceives, gives birth or adopts, my off-key self feels as if I could sing. It comes just as easily, naturally and authentically for me to share in the joy of a patient's hard-won victories as it had been to experience my own good fortune.
Humanity has been devastated by the few, on whom the miracle of conception and birth - the wonder of experiencing nature at its most profound - has been obliterated, or they could never have committed such heinous crimes.
Words do little justice in explaining the horror of what was felt then and continues to be felt. It would be a shame to fail to remember the past or fail to respond to present horror by becoming hardened to it. As our leaders have said, we win by metabolizing our grief and moving on from each ground zero.
Fifteen years ago, I watched myself struggle to stay balanced: present one minute, disappearing the next, coming back to myself and functioning well one minute, not knowing left from right the next. One of my patients summed up the normalcy of these kinds of reactions when she said, "It wasn't until after I was out of the shower that I realized that I hadn't rinsed off the soap."
At times, back then, I needed to weep and wasn't able to find the release valve. And so, I was relieved when a friend took me into her confidence and told me that she was pregnant. I burst out crying, not only with relief but also a kind of joy that surprised me. The thought that almost 3,000 people had been vaporized, but we were going to get new life seemed like the most important thing in the world. Unspeakable evil can't hold a candle to the miracle of life.
Soon after that I spent some time with a new mother. She was profoundly and poignantly grateful to have her five week old daughter, even more so since the tragedy. She said she thanks God for the chance to be reminded, because of how much care a newborn needs, of what is truly beautiful in this world. Loving a baby is one antidote to evil.
Infertility is a personal tragedy. Those in the challenge want nothing more than to have their longing for new life - their next generation - resolved so they can give and receive love, our greatest gift.