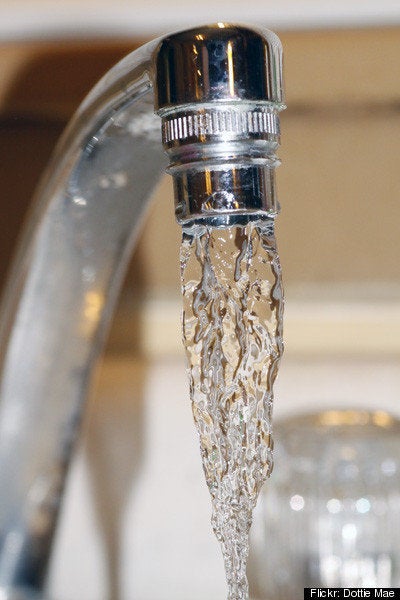 Earlier this week the Environmental Working Group issued a report showing the presence of hexavalent chromium, or chromium-6, in water supplies of 31 cities in the United States. As a mother of two and the head of the EPA, this report is troubling. While each of the cities in the EWG report meet federal standards for total chromium, advances in science, and reports like this one have raised new questions. That's why EPA is continuing the process of reviewing that new science as part of its current chromium-6 risk assessment. Once the science undergone a rigorous peer review process, EPA will likely revise drinking water standards for chromium-6. In the meantime, I've announced a series of actions EPA will take in the coming days to address chromium-6 in our drinking water, including working with local and state officials on sampling efforts to get a better picture of exactly how widespread this problem is.
But, the emergence of this issue raises another important point. As everyday people voice their concerns over the presence of chromium-6 in our drinking water, others have called EPA's science into question and pledged to curtail EPA's ability to tackle challenges just like this one. But what we hear from people all across America on this issue and so many others is that people are not interested in weakening the protections for the water they drink, the air they breathe, or the lands where they build homes and businesses. What we see, instead, are parents and communities calling for commonsense, science-based protections. Those calls for action, like all environmental issues, are based on health concerns -- not partisan politics.
Our job at EPA is to protect human health and the environment using the best science and the law. We are the first line of defense against not just chromium-6 but pollutants like mercury, lead, ground-level ozone and more.
We are taking important actions to ensure that water flowing into our homes and through our communities is safe. We will continue to address the immediate and long-term concerns over chromium-6, and will seek to ensure that our water is safe and that we are dealing with conventional and emerging threats. In all of our efforts, we will rely on the best available science to identify risks and work with partners to find solutions. That is how we fulfill our mission to protect human health and the environment, and serve the American people, to the fullest extent, using science and under the rule of law.

Calling all HuffPost superfans!
Sign up for membership to become a founding member and help shape HuffPost's next chapter