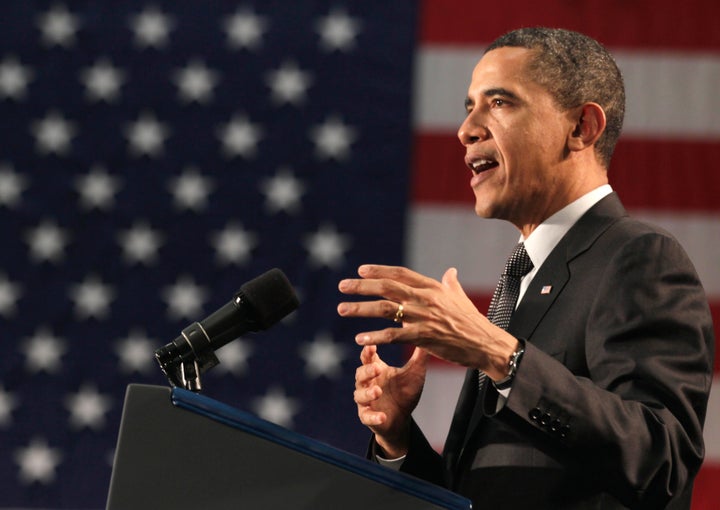 We caught up with Ella Baff, executive and artistic director of Jacob's Pillow Dance Festival in Becket, Massachusetts, who spoke by phone from Washington D.C.
Baff, a petite powerhouse, had only hours before accepted a National Medal of Arts on behalf of her organization, the enduring and prestigious Berkshires summer dance festival known intimately to dancers as "the Pillow."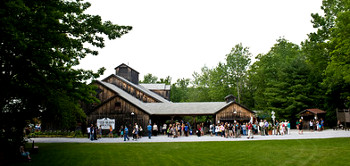 Among the ten arts-world awardees, including Van Cliburn, Meryl Streep, Sonny Rollins, Quincy Jones and James Taylor among others, Jacob's Pillow was the sole organization to be honored. It's the only dance presenter to garner the medal since the awards were first handed out in 1984.
Founded in an idealistic spirit of communal living and creativity in 1933 by Ted Shawn, a pioneer of American dance, Jacob's Pillow is home to the nation's longest-running international dance festival. A charming cluster of vintage New England structures that have been impeccably maintained and re-purposed as studios, living, and performance spaces, it also houses The School at Jacob's Pillow, among the most prestigious dance training centers in the world, and rare and extensive dance archives dating back to the early 1900s, overseen by Director of Preservation Norton Owen since 1976. This dance mecca is also home to the ghosts of Antony Tudor, Agnes de Mille, Alvin Ailey, Jose Limon, and Merce Cunningham, who waft around the Berkshires' humid summer air.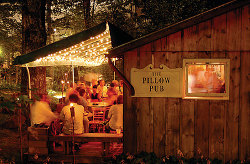 A frisson of shock and joy jolted the national dance community at the Pillow's recognition. Even Baff was overjoyed: "I am absolutely proud and utterly humbled to have represented the Pillow, the dance world, the performing arts, and all those who value and support culture in our society," she said.
"Less is known about dance than the other art forms, and there are many reasons why. I hope this visibility will carry meaning beyond the day, and that people will become more aware about dance," she added. "It's a real profession, and it's made an important contribution to our world."
Clearly on a high after her White House visit, Baff went on: "President Obama visited us in the Green Room prior to the ceremony; we didn't expect that. There were Pulitzer-, Emmy- and Grammy-award winners, people who have conquered creative worlds, and yet you could hear people say 'Oh my god'! Everyone stood up and he was so immediately gracious and relaxed 'Oh, sit down,' he said, 'you don't have to stand up for me.'
"He came up to each of us and indicated he knew who we were and what we do. Certainly he knew what Jacob's Pillow was. He said, 'Congratulations. We'd love to go there... but they don't let me out of here very much.'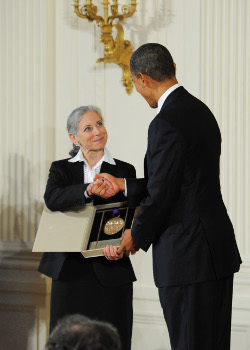 "Everything that he said felt so completely genuine. He is an educated man, a warm person; he is a citizen of the world. It gave me hope. He was overwhelmingly gracious, and we were so impressed he took the time he gave us, considering the affairs of the world and his schedule.
"So many [fellow medalists] came up to me and said, 'I've heard of Jacob's Pillow and I've never gone.' Now they are excited about visiting. It was great. People seemed genuinely happy that dance was being recognized.
"When he gave me the medal (and it's quite heavy), President Obama said, "You seem like you were probably a dancer.' I replied, 'So do you.'"
"There was really a sense of pride and camaraderie [among the artists in the East Room]; it was a very beautiful feeling between us. It was unreal."
Debra Levine blogs about dance, film, music and urban culture on arts•meme.
Photos:
Pillow Pub, 2006; photo Stefanie Motta
Ted Shawn Theatre, 2008; photo Christopher Duggan
Ceremony photo by Ruth David, courtesy National Endowment for the Arts
Popular in the Community