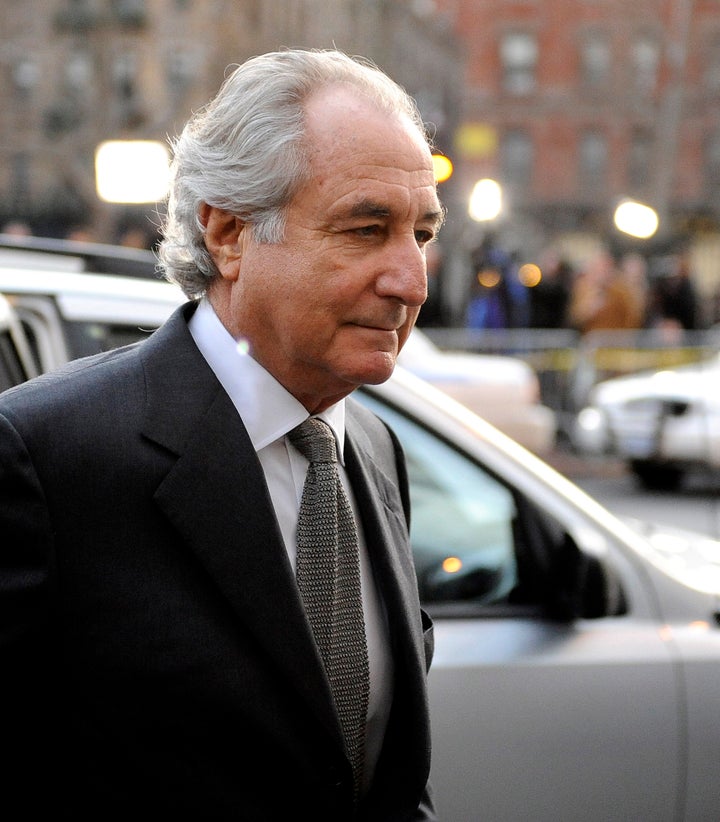 The Madoff Ponzi scheme could set off a new set of unusual demands for some of his investors--"divorce do-overs." Although this case is still in progress, it raises a number of issues for other couples who believe that their divorce settlements are final. In fact, as a result of the economic downturn, there are several instances where a divorced couple could find themselves revisiting their divorce settlement.
Steven Simpkin and his ex-wife Laura Blank were divorced in 2006 but are in court again. In the settlement, the couple divided their assets evenly, with a large proportion of Mr. Simpkin's assets invested with Bernie Madoff. Ms. Blank, who had no interest in continuing investing with Mr. Madoff, received her share of marital assets in cash. After Madoff's Ponzi scheme came to light, Mr. Simpkin went to court to rescind the settlement claiming that because he didn't get the funds from the Madoff account after all, he is entitled to half of the cash that Ms. Blank received.
Every divorce settlement is based on an estimation of the value of assets, which is done by the parties, either on their own or with the assistance of their lawyers and accountants. A spouse may estimate that the value of the business that he operates is $500,000. In exchange for keeping that business, he agrees to allow his wife to keep the marital residence which may be worth $300,000 as well as an IRA worth $200,000. After the divorce, if the husband finds out that his business partner has been stealing and the business is actually worth $100,000, does that spouse get a do-over? Does the fact that the husband should have kept a closer eye on his business mean that his wife will have to give him back the money she's relying upon?
In cases where one spouse agreed to retain real estate while the other retained cash accounts, the real estate owning spouse could claim that the real estate market crash deprived her of the value she thought she was getting when the divorce was settled. The same argument could be made by a spouse who retained stock accounts that dropped in value after the downturn in the stock market, claiming that entitles him to go after his ex-wife and obtain any cash received by her in the divorce, a scenario very similar to the Simpkin-Blank case.
If Mr. Simpkin is allowed to take Ms. Blank's settlement to compensate him for his losses, then all divorces could possibly be revisited, opening the courts to a flood of litigation, and exposing all divorced couples to the uncertainty that they thought they had bargained away when they got divorced.
Regardless of the outcome of that case, most people are unaware that courts have often allowed spouses to open divorces, even decades later. In a recent case handled by my firm, a very prominent real estate developer who had been divorced for years realized that he couldn't afford to continue to pay his ex-wife alimony. He fell victim to the real estate market crash and found that his income producing properties were vacant, his mortgaged-to-the-hilt real estate investments were in foreclosure, and he had amassed hundreds of thousands of dollars in credit card debt trying to hold back the tide of creditors who were chasing him. His seven figure income was reduced to almost nothing. Though the court, after a lengthy trial, recognized his plight and eliminated his alimony obligation, it was not without significant legal fees being spent to achieve that goal. There was also no guarantee that the court would agree with his position since various approaches have been applied to such cases.
Some courts will require proof that there is no chance of a financial turnaround in the near future, something that is quite difficult to prove. Other courts may recognize the dire financial circumstances but refuse to allow a reduction in alimony, instead letting the unpaid alimony obligation pile up so as to try to "motivate" the person into doing something to increase their income. These varied, and seemingly inconsistent decisions, result from the fact that a court's decision is driven by the facts of that particular case - and there are no two cases which are identical.
What does all of this mean for those who are about to get divorced? The best advice to those seeking to avoid these problems is to make sure that these concerns are discussed with lawyers. Documents drafted by lawyers in a divorce settlement can contain language which addresses many unforeseen possibilities so as to make sure neither party has a chance at claiming they're entitled to a do over. However, even with the most thorough divorce settlement, the Simpkin-Blank case reveals that sometimes it's not over, even when its over.