Even as a native Indian, I can't help but associate India with chaotic hoards and clogged roads. Determined to see another face of this massive country, we made a trip to Munnar. The area was a British summer resort during colonial days and now attracts visitors with scenic valleys full to brimming with tea plantations. Along with Darjeeling and Assam, Munnar is one of the centers of Indian tea production. However, at 6,000 feet above sea level, it's not the easiest destination to reach. The nearest airport is 80 miles away in Cochin. That may sound close, but on Indian roads and steep inclines, the journey takes five bumpy hours.

Our large SUV felt vulnerable climbing up the windy roads. The horn is a lifeline on Indian roads and our driver used it liberally. At every turn, he would announce our arrival with great fanfare. At first I found this irritating, but soon realized that there was no other way to alert oncoming traffic of our approach. On our way up, we narrowly escaped countless buses that seemed to be freefalling down the curves. As we negotiated them on one side and avoided the cliffs on the other, I was suddenly very grateful to have prepared our wills before leaving home for our one-year journey.

Munnar, as it turns out, is worth the hair-raising drive. Spice gardens dot the valleys and plush forests line endless layers of glistening tea plantations. The higher altitude offers a cool reprieve from the heat and humidity of the plains. There isn't much of a local population per se, most residents work for one of the area tea plantations or in tourism.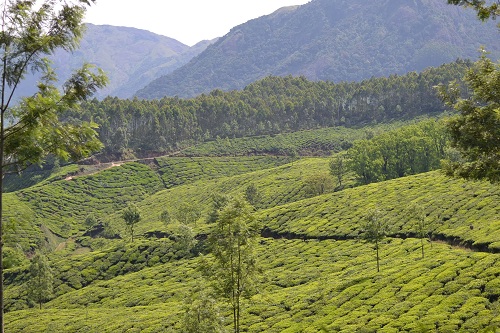 We wanted to experience life as it existed in colonial days, so we chose to stay in a bungalow that used to be a British tea manager's house. The three bedroom rental was fully staffed with a watchman, two cooks and house manager. Between the sprawling accommodations, plush setting and personalized service, we were easily convinced that we were now part of the Raj.

The property is located on thousands of acres of secluded private land owned by Tata, an Indian conglomerate that runs several companies from Jaguar to Tetley Tea. Between servicing India's 1+ billion tea drinkers and the rest of the planet, Tata is one of the world's largest suppliers of the elixer. A trip to The Tata Tea Museum in Munnar walks a traveler through the entire tea growing, manufacturing, distribution and consumption process.

There are several excursions around the Munnar valley, including trout fishing and golfing, but we chose to get acquainted with tea and the people that work in the industry.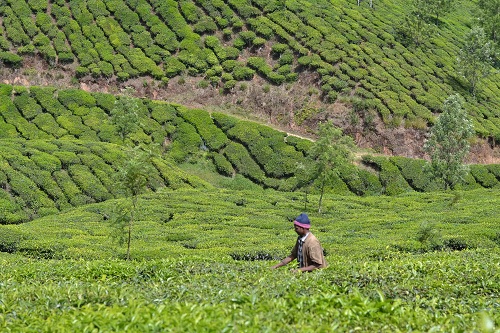 The villagers, who don't receive too many tourists, welcomed us. This particular village had about 300 residents, all of whom were tea plantation workers and families, or owners of establishments serving them. The village is self sufficient, with schools provided by Tata. We took a break at the only restaurant to refuel on homegrown tea. The cook looked like what I'd imagine an Indian mystic to be.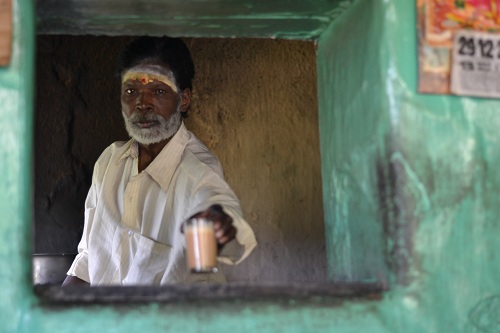 The plantation workers were more than happy to answer our barrage of questions, with Silverraj acting as translator. The daily salary for a tea picker is the equivalent of $3 a day, provided they pick 29 kg (64 lbs) of fresh, young tealeaves. Tea plant picking involves meticulous pruning of the top layer of young leaves. The result is that the tea bushes end up leveling at the same height, creating fluffy sheets of green.

With no Internet and basic facilities, the sun dictated our internal clocks. In the evenings, we were treated to tea, locally grown passion fruit and bananas, and languid sunsets over the mountains off our front yard.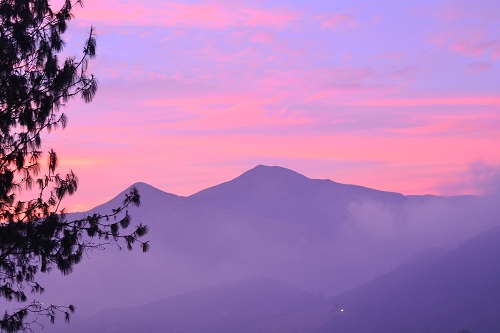 Munnar may not top the list of Indian destinations, but travelers intimidated by the drive should think twice. This is a different side of India and the perfect place to savor the royal treatment.
Popular in the Community