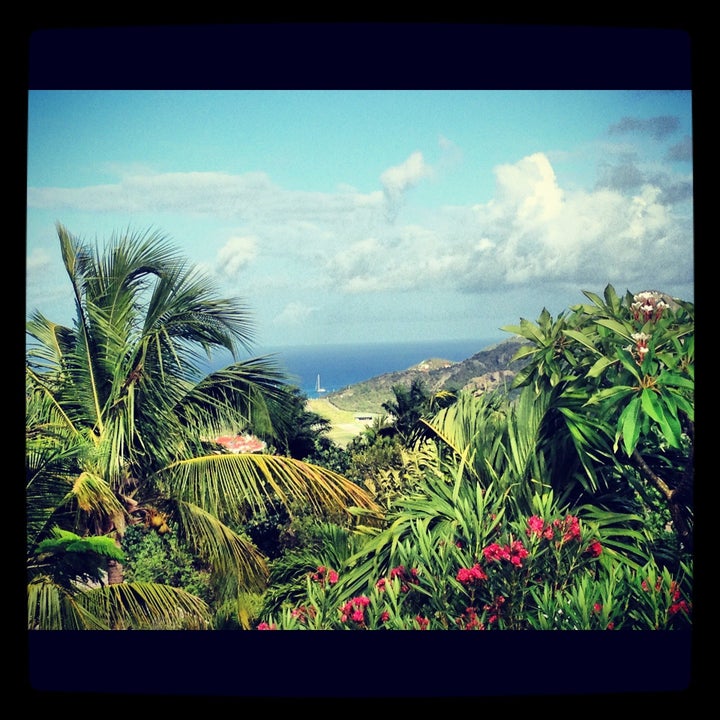 Even as I waded into the water, peeling seaweed off my crispy skin, stepping on rocks and stubbing my big toe, I knew I needed it.
It had been four months since my last vacation. I know what you're thinking, and I thought it, too, until I realized just how much I needed a break. A break from computer screens, murky city streets, constant noise. I needed a time out.
I'm just back from a week in St. Barths. I was with my parents and husband celebrating a milestone birthday (the number of which shall remain anonymous) of my father's. I intended to stay on the island only for 3 full days, but come the end of my first day, I realized I needed more time.
St. Barths in spring has long been a tradition in my family. We've been coming to St. Barths since before there were telephones on the island, let alone Nikki Beach. It's a place of respite, and it's been a joy to introduce this Caribbean island, known now more for being a hotspot than a spot of calm, to my husband. At the end of his week-long birthday celebration, my dad looked at me and said, "It just feels like home here."
And it's true. There is something to be said for taking a break from life and returning to a place that holds a piece of your childhood, a piece of your history. It brings perspective back to who you are and even your fondest memories. As I walked the same beaches I've walked since I was three, as I watched in awe as tiny planes seemingly drop effortlessly through the sky unto the runway (a favorite pastime of my dad's), as I swallowed my favorite Sucre yogurt that I can only find there, I realized just how at peace I feel in St. Barths.
The island--and the vacation--did its job. I'm recharged and looking forward to the not-really-happening New York spring we're having. It takes a strong place, and a wonderful vacation, to realign a person. To get them ready for the next four months. I've been reset. I'm ready.