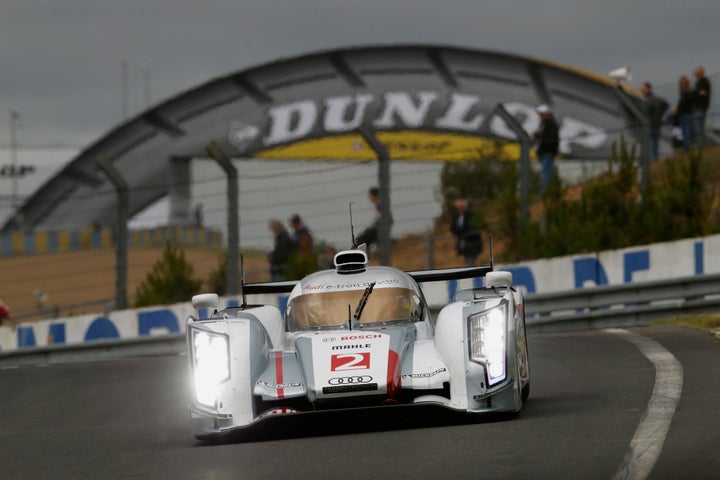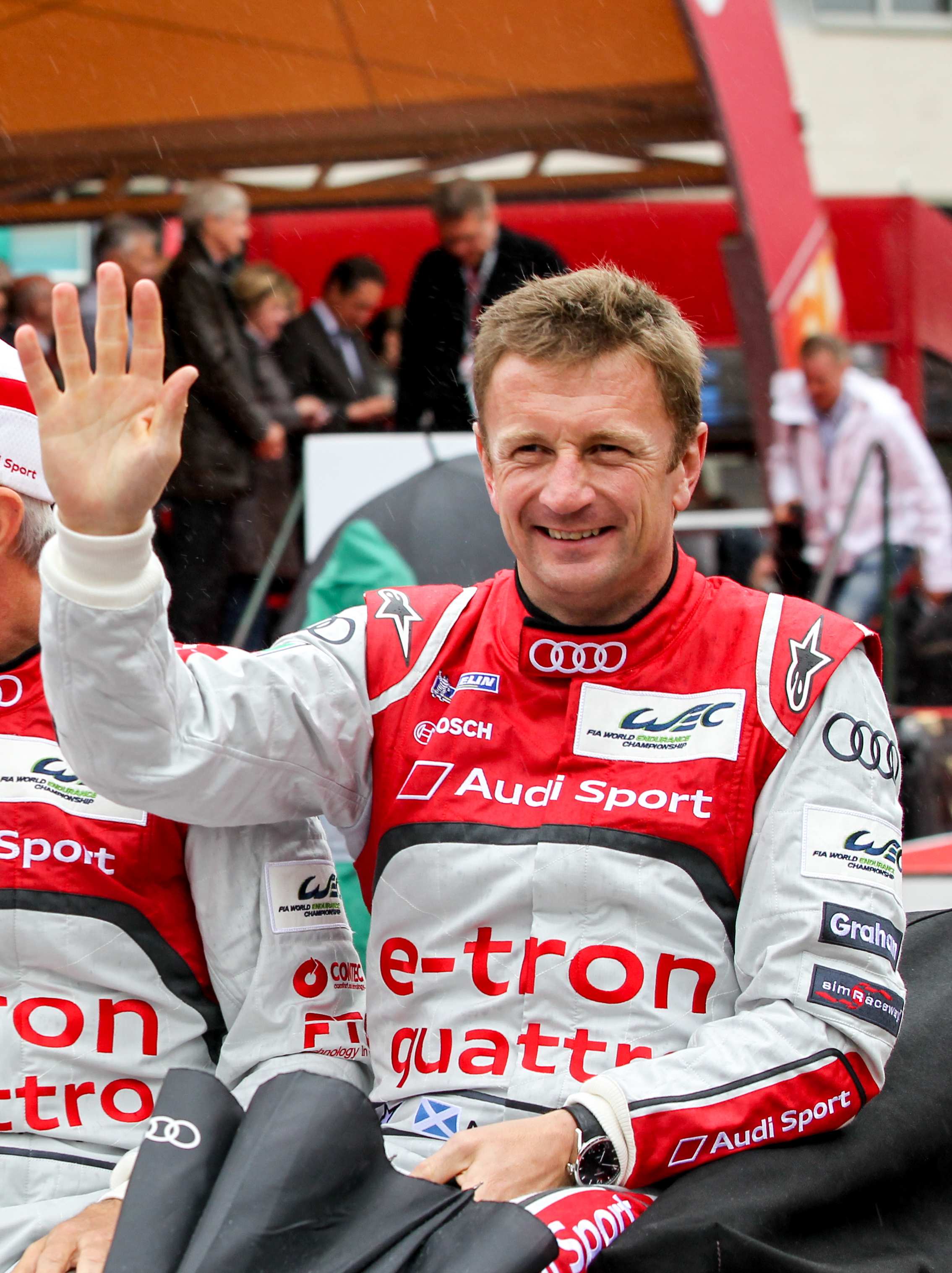 Allan McNish, Photo credit: QuattroWorld.com/Josh Decker
Nobody likes to come in second. "I'm absolutely devastated for our team, engineers and mechanics who did a superb job... We came back from a couple of problems and were in a good position fighting for the win," said Allan McNish after finishing behind the other Audi e-tron Quattro hybrid driven by fellow Audi boys, Benoît Tréluyer, André Lotterer, and Marcel Fässler. Needless to say, it wasn't all that bad -- McNish is a two-time winner of the French 24 hours of Le Mans, and has won the American series three times.
Last year, McNish had a horrifying crash and managed to walk away -- which makes one wonder: What makes a guy like this go on? Here, after having a few days to decompress post Le Mans 2012, the 42 year-old Scot talks about what spurs him on and the evils of texting behind the wheel.
Susan Michals: What's your motto in life?
Allan McNish: My motto is to do everything absolutely flat out and to the best of your ability.
SM: What is it that makes Audi so awesome in your mind?
AM: It's run by a very good group of technical people who've got a big understanding to finish first in a sports car race, you have to very good reliability as well as speed, and I think that's something that's given Audi a tremendous history over the last 12 years at Le Mans.
SM: Let's say a friend (let's call her Susan) is going to Le Mans for the first time. What would you suggest she do?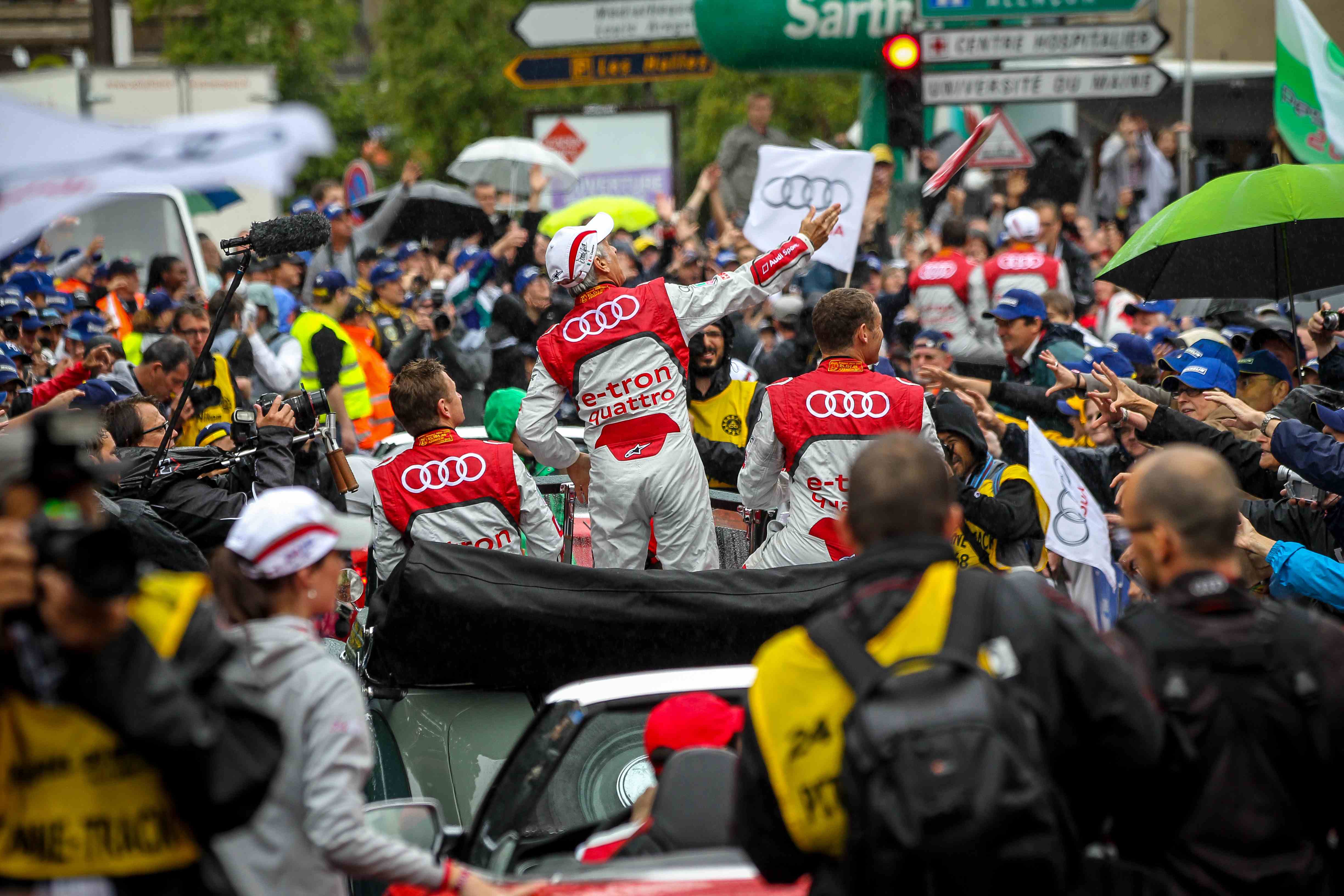 McNish at the Racers Parade. Photo credit: QuattroWorld.com/Josh Decker
AM: First of all even though it's a 24-hour race, it's best to do it over 4 or 5 days. To visit all the extra things around -- the driver's parade, go to the museum to see some of the history, and go to see the race cars qualifying at 5-12 at night, whistling down through the Dunlop chicane and then on to the Mulsanne straight at 200 mph... and most importantly, to absorb everything -- the start, the finish, the emotion -- do everything you can because Le Mans is much more than just a motor race.
SM: You drive cars for a living. Do you insist on driving with your friends and family?
AM: To be honest with you I don't do much driving -- about 5,000-6,000 miles a year. And most of that is to the airport and to the racing circuits. The thing about it is, I think I drive enough on the racing circuit to get it out of my system so I'm quite happy if someone else drives and I can be a passenger and maybe even sit in the backseat and have a little sleep.
SM: You live in Monaco -- do you drive there?
AM: At home in Monaco, it's smaller than Central Park, so we tend to walk. I even take the bus with the kids. It's an odd little place actually when you think of all the superstars of sport that you'll see walking about or sitting on the bus -- something you'll see nowhere else in the world.
SM: Thoughts on texting and driving?
AM: I think that texting and driving is a 100 percent no-go. I think it should be banned everywhere because you cannot be focused on looking ahead, in the mirrors, being aware of what's around you, and to type on a small keyboard and a small screen. I certainly can't see myself texting down the Mulsanne at 200 mph in this car (see below), can you?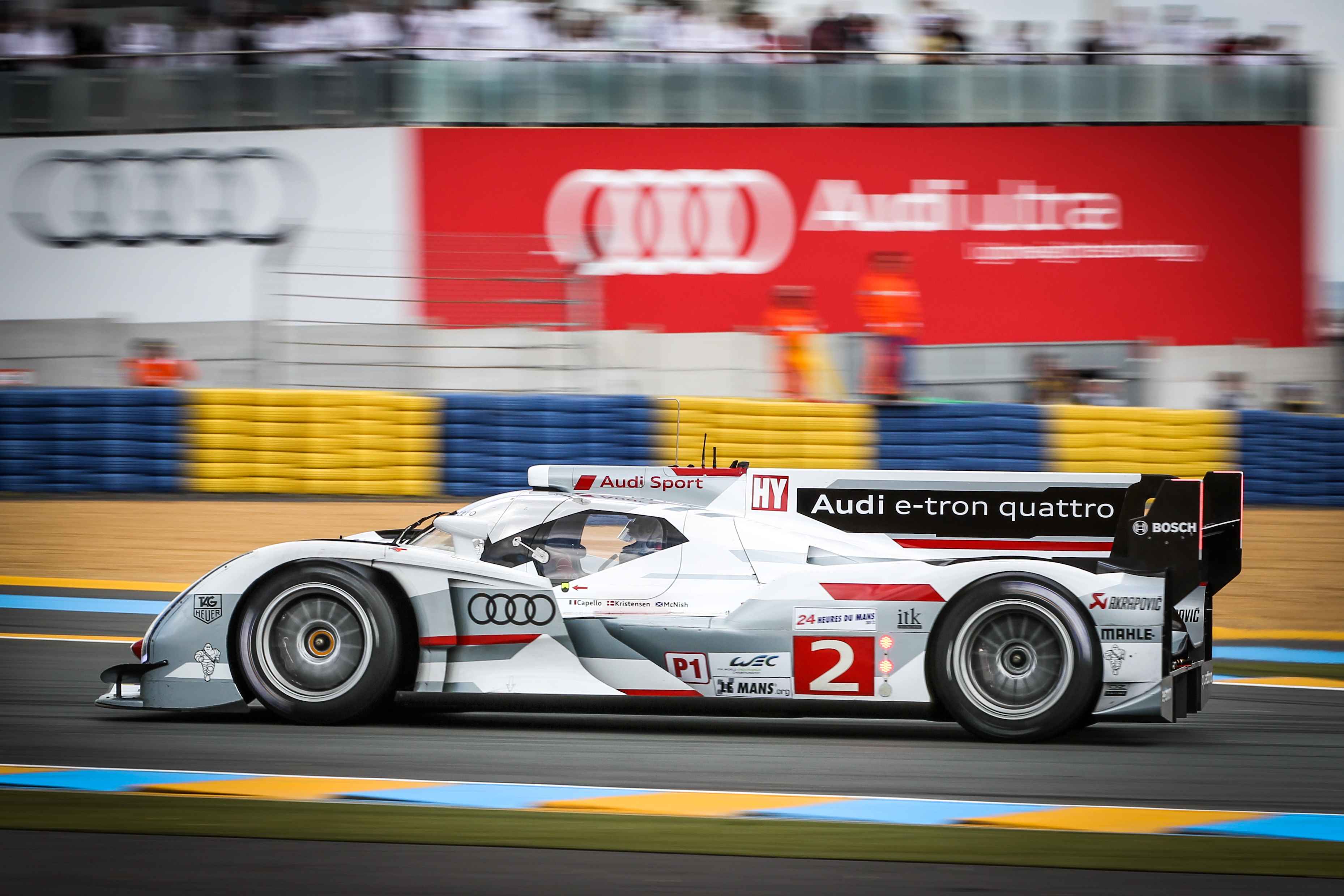 McNish at Le Mans 2012. Photo credit: QuattroWorld.com/Josh Decker
SM: How often do you scare yourself?
AM: Not very often. You get moments where you slide and there's an adrenaline shoot, but the moment you scare yourself is the moment you give up. I think what probably scares me more, is that you're involved in something that is quite surreal and you have to be able to bring yourself back down to earth and that's where when you come home and your kids are just excited to have daddy home and tell you about their day, that's one of the greatest things to bring you back down to earth.
SM: What do you drive in your off time?
AM: I drive an RS5 -- in fact I've just order a new one in RED -- fast color!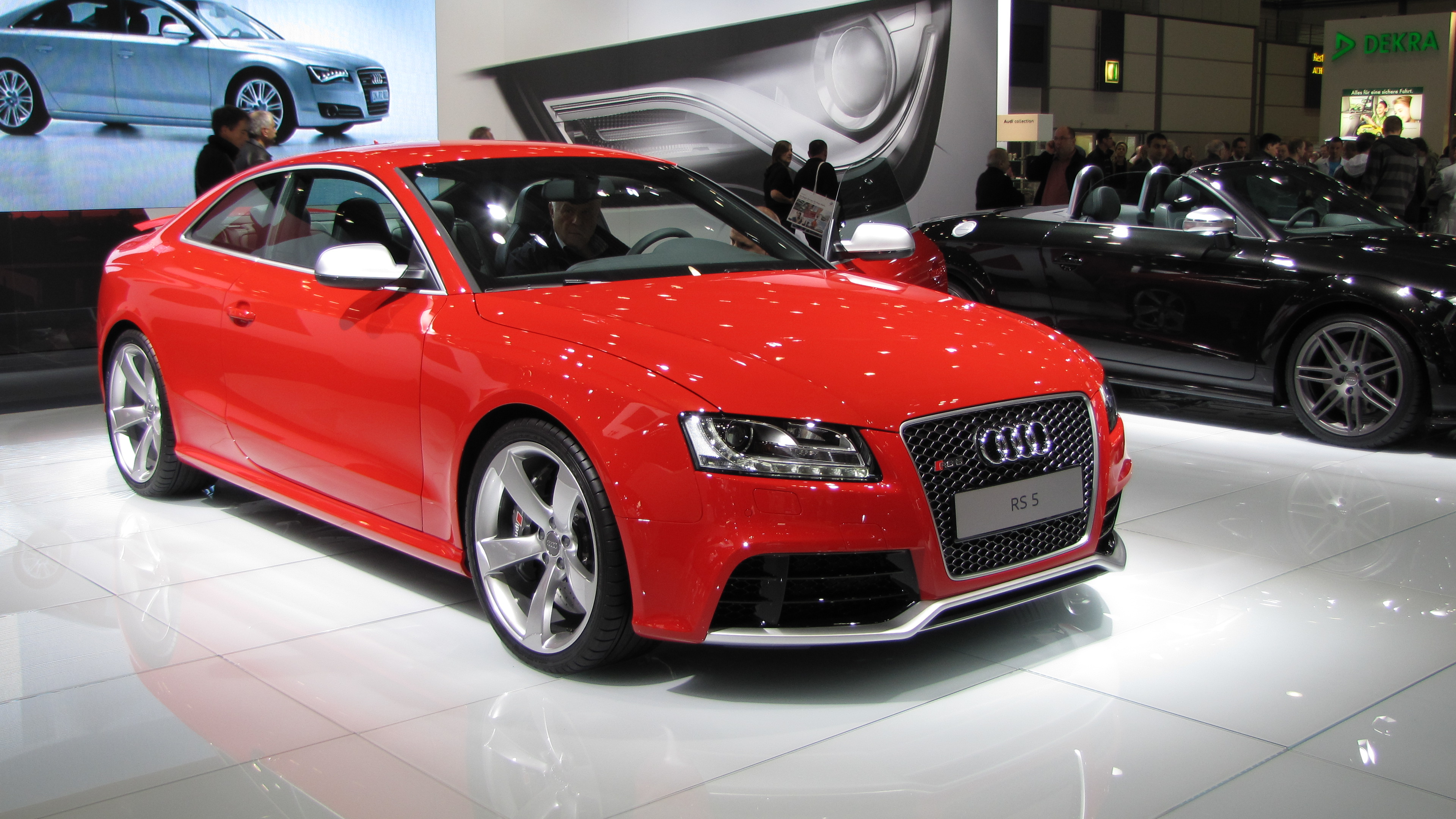 Popular in the Community